CBB: Frankie Grande has hit back at being called a 'game player' and insisted it is not in his nature to be "fake" to someone.
Renee had singled out Frankie as a 'game player' because of his actions towards Bear. She claims that Frankie is being "fake" by pretending to be friends with Bear, to boost his chances of winning the show.
However, Frankie insists that is not the case. "I don't need to be fake to Bear to win a game... I just do not care," he says.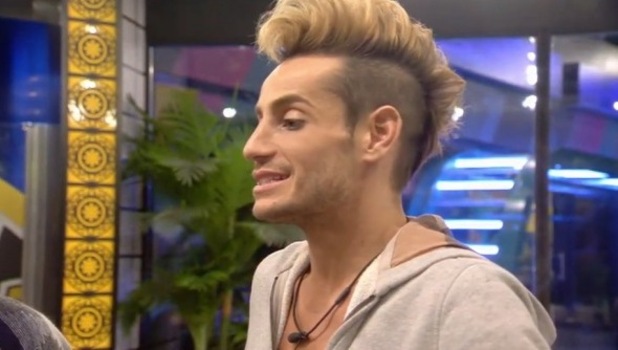 In scenes yet to air, Frankie is discussing Renee's 'game playing' comment with Katie Waissel.
He tells her: "I don't know how to address it with Renee. It's not in my nature as a person to be angry or mad at someone for five seconds. I don't know how to get that into her head.
"She wants to believe that I am being fake with [Bear] to win a game. I don't give a f**k. I don't need to be fake to Bear to win a game. I just do not care, I just need to live with him."
Frankie continues: "The only way I can live with somebody is to have an open dialogue and air everything out that I need to air out, otherwise I'm going to walk from room-to-room and give him the cold eye. I don't want to do that.
"I've had genuine moments of connection with him, where I feel like I could actually have a good time with him for six minutes. Renee needs to stop telling everyone I'm a game player because I made up with Bear. She needs to stop it. She won't let it go.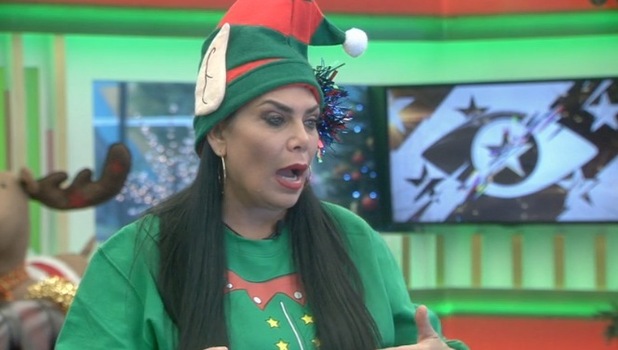 Frankie's comments come after
viewers recently saw Renee and Frankie fall out over Bear.
Renee had defended Frankie, after he clashed with Bear
during the latest Christmas-themed shopping task.
He had been on opposing teams to Bear and had intervened when Bear had tried to prevent Marnie from successfully completing her part of the task.
Bear had rugby tackled Marnie in the garden so she couldn't reach the elves workshop and perform the required dance to pass the task, prompting Frankie to step in and free her. He then claimed that he'd been hurt by doing so, leading Renee to snap at Bear.
She ended up breaking down in tears in the Diary Room when Bear continued to push her buttons
while she was venting at him. On her return to the house, she saw Frankie and Bear hug it out and was annoyed that she had lost it with Bear for Frankie to clear the air with him so soon after.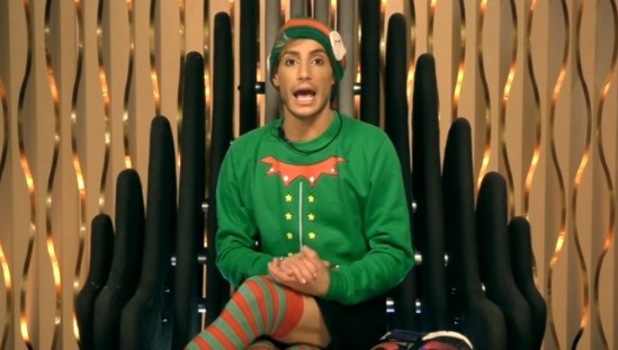 Frankie, meanwhile, insisted he had "moved on" from his fallout with Bear. He told Big Brother: "As usual, as soon as the game begins, Bear violates every rule and trys to destroy everything that is good and happy for Christmas. He is literally the grinch. I'm gald we had an altercation, I'm glad that I spoke my mind and I'm glad that I told him what he did was not ok, I had my moment and I moved on and I'm ok. But other people are still living in that moment."
Renee had said to Frankie: " "Frankie, if you choose to make up with him like you just did, I'm sorry, but I'm not going to defend you period. You want to hug it out with somebody, after they've just assaulted you I can't..."
They did manage to clear the air, though, but does this latest video mean all isn't exactly ok just yet?
CBB airs nightly on Channel 5 at 9pm.
Follow us on Twitter @RevealMag for all your celeb, fashion and beauty news!
Fancy winning some GREAT prizes? Check out Reveal Competitions here!