CBB: Frankie Grande has revealed that he fancies Stephen Bear... or at least he used to.
He and Marnie Simpson had been discussing who they fancied in the house, and while the person that caught her eye was
obviously her house boyfriend Lewis Bloor,
she was a little surprised to hear Frankie's answer.
Convinced Frankie would have fancied Lewis too, Marnie was left shocked to hear he had actually set his sights on Bear.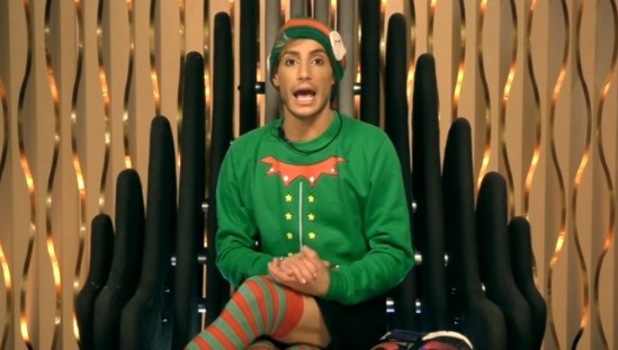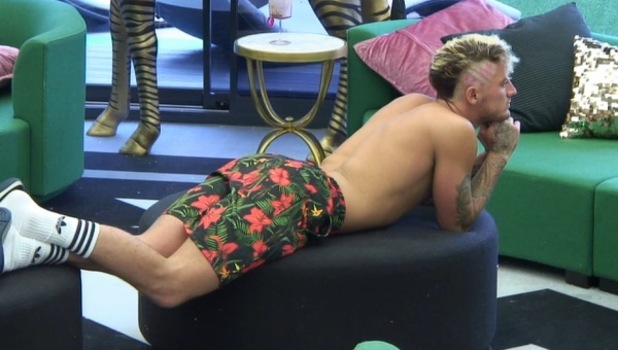 In a new video shared by Big Brother, Frankie revealed that heading into the house he had fancied Bear.
He told Marnie: "No, I fancied Bear. 100 percent. There was no question."
Although he did admit that he initially thought Bear was gay. He said: "I was like, 'Oh my god. Bear's gay.' In America that's what all the hot gay boys dress like, short shorts, revealing hawaiian shirts with their muscles and their abs out and tattoos. He would fit in with my circle of friends very easily."
Marnie then asked Frankie how he would have felt if he had met someone in
Big Brother
and fallen in love and unsure, he replied: "I don't know if it would have been good or bad."
His feelings for Bear appeared to change quite rapidly, and the pair have had a turbulent relationship throughout the series. Tired of Bear's wind up pranks,
Frankie had been one of six housemates to threaten to strike when Bear's controversial antics had become a little too much
.
However, viewers later saw him befriend Bear and they are now appearing to get along... even if Bear has caused problems for Frankie and Renee.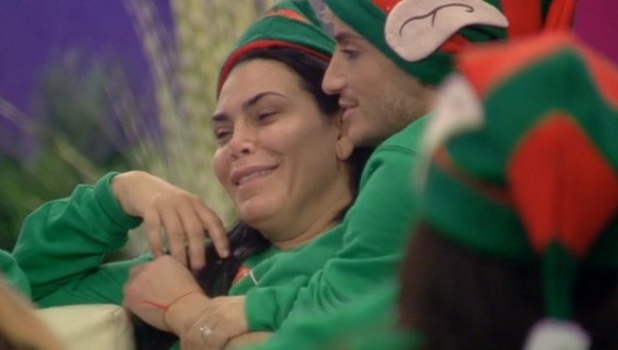 Close pals
Frankie and Renee fell out over Bear recently
. Renee was left annoyed by Frankie, after she stood up to Bear for him and he went on to hug him moments later.
During the house's latest Christmas-themed shopping task, Frankie claimed Bear had hurt him when he had rugby tackled Marnie and tried to get her to fail her part of the task when she and the other elves were required to dance.
Frankie had intervened to set Marnie free,
prompting Renee to lash out at Bear
. She branded him a "f**king a*sehole", before breaking down in the Diary Room over Bear when he continued to push her buttons.
Shortly after, Frankie and Bear decided to hug it out, with Frankie saying he had chosen to "let it go" and move on from their earlier incident. Renee, meanwhile, told Frankie she 'couldn't defend him anymore' - not if he was going to make up with Bear two seconds later.
She said: "Frankie, if you choose to make up with him like you just did, I'm sorry, but I'm not going to defend you period. You want to hug it out with somebody, after they've just assaulted you, I can't."
The pair managed to clear the air in the end, with Frankie telling Renee he "likes it" when she defends him, and he doesn't want her to be mad with him. Renee insisted she was "over it" and said: "You're you. Got to love you for who you are. It is what it is, kid."
CBB airs nightly on Channel 5 at 9pm.
Follow us on Twitter @RevealMag for all your celeb, fashion and beauty news!
Fancy winning some GREAT prizes? Check out Reveal Competitions here!