Celebrity Big Brother has its very own cheerleader and his name is Lewis Bloor!
The ex-
TOWIE
star was in a very peppy mood as he spoke to Katie Waissel on Thursday (18 August), giving her a motivational speech to end all others.
Not that she actually asked for it…
Earlier in the day,
Lewis had left Katie a bit disgruntled with a backhanded compliment
that she was lacking an identity and just followed Aubrey O'Day around.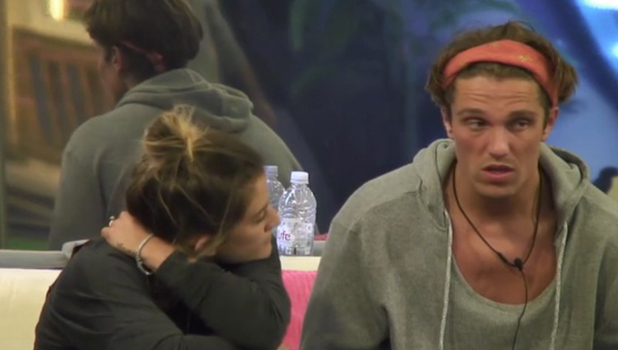 So after she confronted him about it, Lewis tried to explain why he'd said it, leading to a rather mammoth speech to Katie about believing in herself and learning to like herself. Katie pointed out she already DID like herself but it didn't stop Lewis' flow!
"I care about you," says Lewis. "I have the hump with [Aubrey] for taking advantage of your nice side. I don't feel she's 100 per cent genuine in here and I don't trust her. Whether I can trust her or you can trust her is two different stories.
"It takes an intelligent person to see you as you are, and to see me as I am. I just find you so interesting and I don't see why people aren't gravitating towards you. I see you gravitating towards her."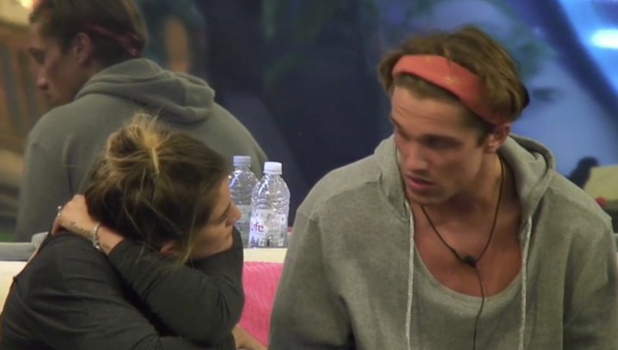 As Katie sat silently (well she tried to speak a few times with not much luck!), Lewis continued: "I don't want to see you as second place. I want to see you as Katie Waissel. Winner. Strong girl. Contender. Someone who isn't afraid of the public vote as you'll make it through. Why are you nervous? You're nuts.
"What you think and believe you bring about and all this stuff about self doubt? F**k that. Let everyone else doubt you, you have no time to doubt yourself. You can't afford to doubt yourself if you want to be a star. You're better off being a diva than a doubter."
"I would rather you were arrogant than insecure," added Lewis. "Worrying about who you are and what you do is about as effective as solving algebra by chewing gum. You need to believe in yourself to the core."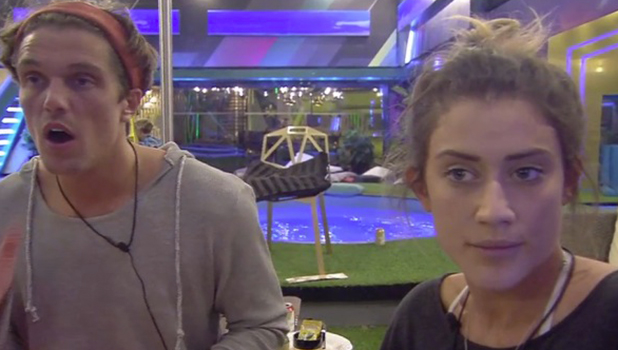 Lewis then made Katie turn around and face the mirrored wall in the garden, telling her she needed to look at her reflection every morning and say she liked herself ten times.
Katie pointed out she did like herself, but Lewis didn't stop his speech, giving an example of how Katie should be talking to herself: "I know I can sing, I know I can dance. I know I can take on the world!"
He concluded: "I love you. I think you're a f**king hot girl, mate, you're quirky, cool, kind and cute."
Lewis Bloor
: next job motivational speaker?
He faces eviction on Friday night's show against Bear, James Whale, Sam Fox and Ricky Norwood. Two of the housemates will be going home in the first double eviction of the series.
CBB
airs 9pm on Channel 5.