Zara Holland has denied claims that the Loose Women panel were "too harsh" while interviewing her over losing her Miss Great Britain title.
Zara had been stripped off her title after choosing to have sex on TV while starring on
Love Island's
second series, and
she had joined the panel to discuss the decision made by Miss GB organisers.
It provoked plenty of response online, with some accusing
Loose Women
of interviewing Zara unfairly.
She, however, has denied that was the case.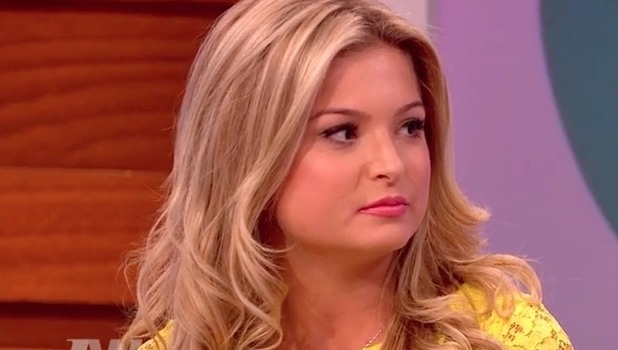 Having her say on the interview, Zara revealed she doesn't think the panel, made up of Andrea McLean, Katie Price, June Sarpong and Sherrie Hawson, were "too harsh."
Speaking on
FUBAR
Radio, she said: "I appeared on Loose Women today which was great. I came face-to-face with Miss Great Britain Deone Robertson who has taken my place and it was all fine. There's been a bit in the press that Loose Women were harsh to me, but I can't go on a show like that and expect them all to be nicey nice to me.
"There was one point when I might have been on the verge of tears, but I was like, 'Hold it together, stick up for myself' and that's what I had to do... I'm a fan of Loose Women and I will always continue to watch it. It was a discussion."
The panel had appeared to push Zara on her decision to choose to sleep with Alex Bowen on camera. She explained, like she has done repeatedly since her title was taken, that she made a mistake fuelled by too much champagne and forgetting that the cameras had been on.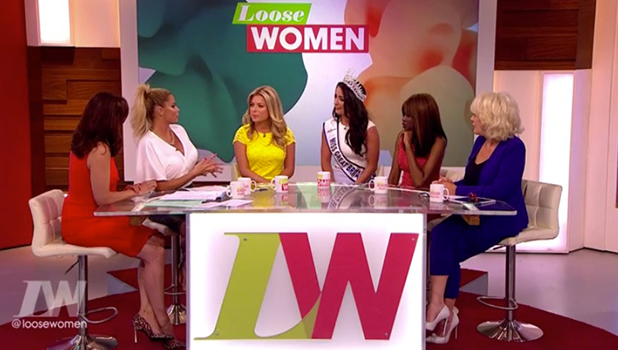 She has also openly spoken of her "regret" over her actions and speaking about being de-throned, Zara told the panel: "It was the most devastating moment of my life. It was terrible and I couldn't believe it. I worked so hard to be Miss Great Britain and it meant the absolute world to me. To have something stripped away from you that meant the world…"
Reiterating that sentiment on the radio, Zara said: "I never went on that show, hand on my heart, saying, 'Oh yes, I'm going to have sex on TV.' I never, ever did that. Even if I met the guy of my dreams on there because I do agree, there is a time and a place to have sex... biggest regret of my life."
Asked if she had her time again, she would refrain from having sex onscreen, Zara replied: "1000 percent. I'd definitely go on the show, but I'd never do what I did in the hideaway."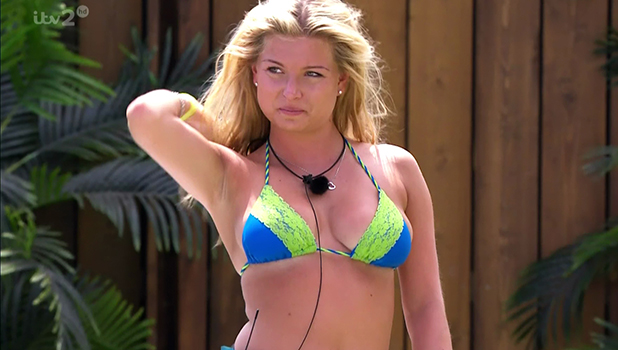 Zara also set the record straight on claims
she had to be 'escorted' from the ITV studios following Loose Women airing.
She had hit back at the reports on Twitter and revealing exactly what had happened, Zara added: "It's been said that I was very aggressive and had to be restrained in the ITV Studios, the green room. Everything finished, I had my pictures after. We all had a very interesting chat, everything was fine. We all went back to the green room. Deone was there, she was lovely, we cleared the air. I haven't got an issue with Deone at all. I wished her all the best for the future.
"I went across the road to the pub with some of the guys from ITV because I've just signed two new exciting projects with ITV, but suddenly, I get all of this. It really upset me. Everyone that knows me, knows that I am not that sort of person and it really didn't happen. I'm putting the record straight. I'm not aggressive."
Zara also teased that we will be seeing her on TV again soon, claiming that she has just signed for two new shows with ITV.
Follow us on Twitter @RevealMag for all your celeb, fashion and beauty news!
Fancy winning some GREAT prizes? Check out Reveal Competitions here!