Celebrity Big Brother's Bear has shown a rare soft side in the house, admitting all he wants is a message from his mum during the shopping task.
The 26-year-old was in a subdued mood as he spoke to James Whale in the garden on Thursday (18 August), saying he was disappointed not to hear from his mother, especially after other housemates like Renee, Sam and Marnie had visits from loved ones.
Instead,
Bear was confronted by ex-girlfriend Lillie Lexie Gregg
, who entered the house to tell him she'd been left "embarrassed and humiliated" after he dumped her on TV and hooked up with housemate Chloe Khan instead.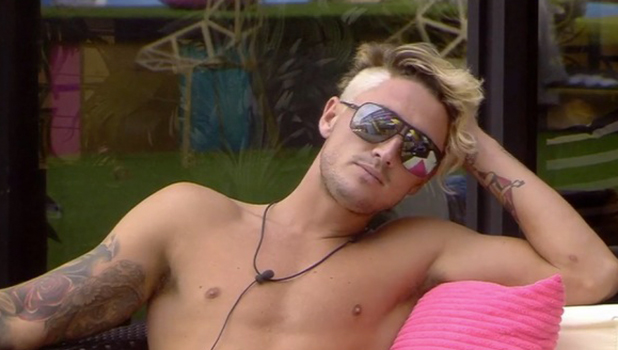 Speaking to James, Bear said: "I'm still a f**king human mate and what I've been through in here… I'm sitting here waiting for a message from my mum or something. I think I'm a selfish person. It's nice for everyone getting their things, it's lovely…"
James told Bear, 26, that although he thinks he's been fun, perhaps that hasn't been portrayed to viewers. He added: "Use that to your advantage. That hard man image, the hard man parts in movies."
But Bear interjected: "I'm not a hard man."
James pressed: "Your image will help you in the future."
But Bear said: "It's not even an image. All I've done in here is be nice and I've been taken the wrong way sometimes, me being playful. I would love a message. Something. It's done but it would have been nice. I don't want to dampen anyone else's mood so I think I'd like to be alone."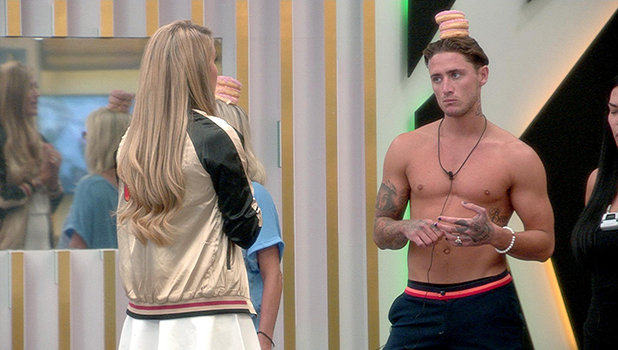 During the shopping task, housemates had to complete simple tasks without being distracted by familiar faces. Marnie's cousin Sophie Kasaei entered the house, Sam saw her mum, Renee got a letter from home, while Ricky's best friend and Aubrey's boyfriend Pauly D both sent messages.
For Bear, his distraction wasn't a warm one: instead ex-girlfriend Lillie, 25, entered the house to tell him: "This is the hardest thing I've ever had to do, I just needed to see you… it's so surreal… I'm having to watch this from home. You had me with you until the car came to collect you; you left me with your family. You asked me to be there when you got home, I was supporting you 100 per cent. The embarrassment and humiliation I've had… this is all one big game to you, it is a joke at my expense."
Bear remained silent while Lillie was there, but later opened up in the Diary Room, saying: "I think about her every day but I can't be with her. It's not fair on her. I was adamant I wouldn't get with anyone else. I knew her for two and a half months, everything happens for a reason... Maybe it's her lucky escape from me. God knows what she's gone through."
CBB
continues 9pm on Channel 5 when two housemates will go home in a double eviction. Those facing the public vote are Bear, Lewis, James, Sam and Ricky.