Chloe Khan has said she's surprised Bear didn't "crack" when his ex-girlfriend Lillie Lexie Gregg walked into the Celebrity Big Brother house.
Ex On The Beach
star
Lillie left Bear speechless when she made a shock appearance
during the shopping task on Thursday night (18 August) to confront him about dumping her on TV and hooking up with housemate Chloe instead.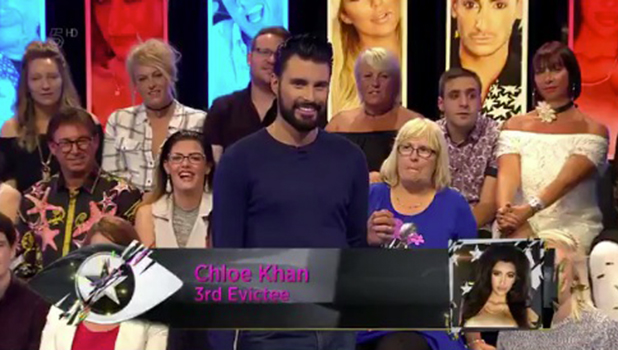 While
Lillie was clearly tearful and emotional as she told Bear how hurt she'd been
, he refused to answer, instead shrugging his shoulders and staying silent while she spoke.
Phoning into
Celebrity Big Brother's Bit On The Side
later that night, Chloe said: "To be honest, I thought Bear would cry his eyes out when she walked in. I'm surprised he didn't because people don't know he's actually very sensitive and sweet as well.
"I thought he would crack and I'm surprised he didn't."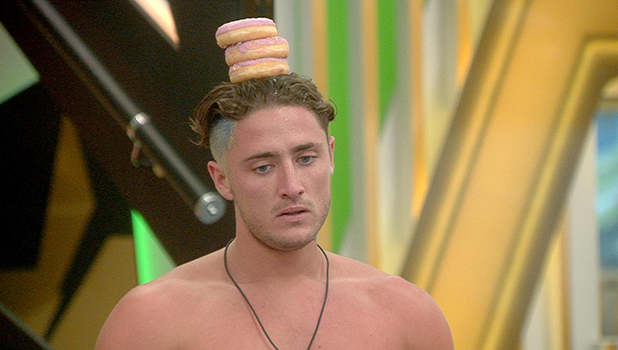 Chloe added: "It's bizarre [seeing Lillie in the house] as that's our home and in there you feel like it's your own little universe. It's crazy to watch her going in there. I'm kind of glad she did. I think it needed saying.
"I'm just surprised she went in. Wow. Well done Big Brother for setting that up."
She also tweeted: "Wow these TV villain / victim scenarios really work on the masses. Well played." Before quickly adding: "This was not about one particular person it's about the overall everything."
Before Lillie's entrance aired,
Chloe had released a statement to Twitter saying she had not known Bear was dating Lillie
when he entered the house, and she'll always have his back.
Chloe said: "I'm glad that Lillie went into the house. It's finally shown the sensitive emotional side of Bear that I saw and loved all the time I was there. Lillie seems lovely and I have never wanted to hurt anyone. He said she was finished and [that they] only dated for a few weeks.
"I was single when I went in the house (read that I'm married - not true). In the house, everything is so intense. It feels like we were there forever and Bear and I were so inseparable. But out here we have different lives. He asked me to wait for him and I am, but whatever happens with us is cool and I will always have his back 100 per cent. #Bearwinner2016."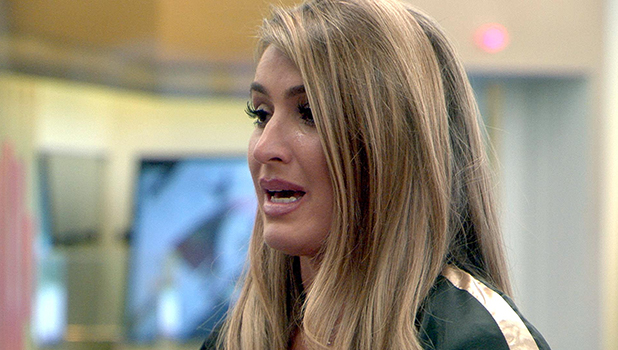 Lillie, meanwhile, has said she
found "closure" after confronting Bear,
who she began dating after they met while filming
Ex On The Beach 5
earlier this year.
She tearfully told him in the house: "This is the hardest thing I've ever had to do, I just needed to see you… it's so surreal… I'm having to watch this from home. You had me with you until the car came to collect you; you left me with your family. You asked me to be there when you got home, I was supporting you 100 per cent. The embarrassment and humiliation I've had… this is all one big game to you, it is a joke at my expense."
Bear later told Big Brother in the Diary Room: "In the long run, she would've got hurt a lot more. I had to break away from her, it's the hardest thing I had to do. I would've married her. I think about her every day but I can't be with her. It's not fair on her. I was adamant I wouldn't get with anyone else. I knew her for two and a half months, everything happens for a reason...
"Maybe it's her lucky escape from me. God knows what she's gone through."
CBB
continues 9pm on Channel 5 when two housemates will go home in a double eviction. Those facing the public vote are Bear, Lewis Bloor, James Whale, Sam Fox and Ricky Norwood.