Celebrity Big Brother's Bear has been shocked by the arrival of his ex-girlfriend Lillie Lexie Gregg in the house… but it's Chloe Khan he wants to see.
Lillie stuns the house in Thursday night's episode when she
arrives during the shopping task to confront Bear about dumping her on TV
and hooking up with housemate Chloe, who has since been evicted.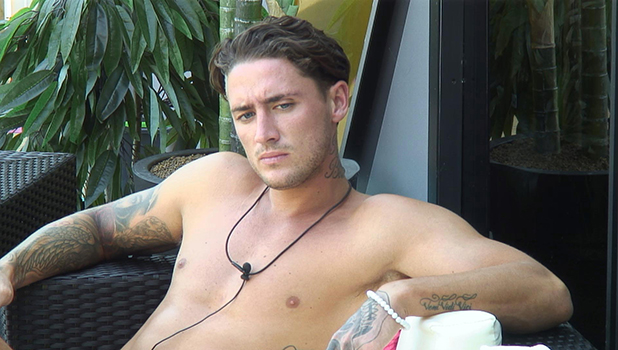 For the first time in history,
Bear is shocked into silence and stares at the floor while Lillie tells him she's been left embarrassed and hurt by his actions
. Bear remains silent until Lillie leaves but opens up to his housemates later on in the day.
Ricky Norwood tells him: "That was serious and I saw your heart sink. I know that feeling."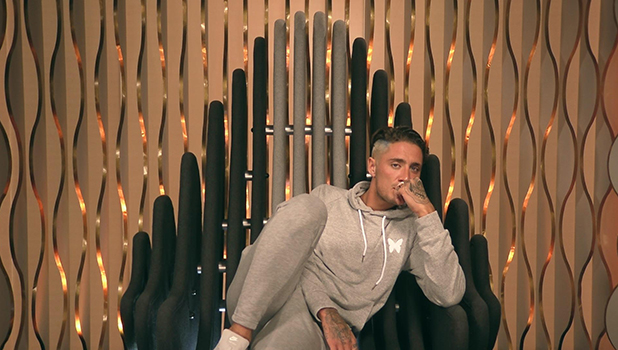 Bear tells him: "It was horrible. I didn't think I'd have to deal with that stuff in here." And apparently Lillie's appearance has made him miss former
X Factor
hopeful Chloe even more, as he adds: "I'd love to see Chloe again."
He later tells Big Brother in the Diary Room he genuinely hadn't intended to get with anyone in house but "everything happens for a reason."
"I've had a low day, I've tried to mask it," he adds. "After seeing Lillie, that's all I could think about. I just want to be by myself. I spoke to Rick a lot today; it was nice to speak to someone. No one actually really knows me in here. It was a f**king hard day."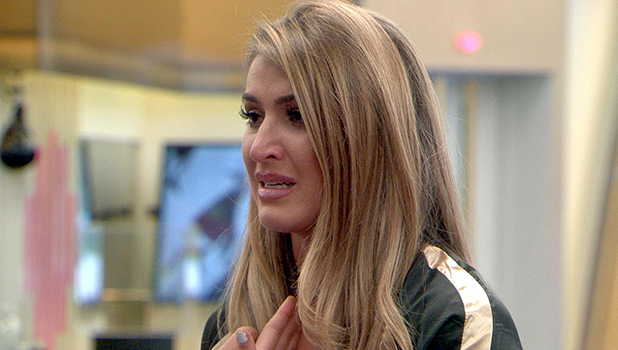 Lillie tearfully told Bear: "This is the hardest thing I've ever had to do, I just needed to see you… it's so surreal… I'm having to watch this from home. You had me with you until the car came to collect you; you left me with your family. You asked me to be there when you got home, I was supporting you 100 per cent. The embarrassment and humiliation I've had… this is all one big game to you, it is a joke at my expense."
She has previously said she wants answers about why Bear abruptly ended their relationship on TV and switched his affections to Chloe, but it doesn't look like she'll be getting them tonight.
Bear admits in private that although he has been thinking about Lillie every day, he thinks it's better for her to not have him in her life.
"In the long run she would have got hurt a lot more," says Bear. "I would have married her! I think about her everyday. I can't be with her; it's not fair on her. I was adamant I wasn't going to get with no one. Everything happens for a reason… she's had a lucky escape from me. It took me 26 years to find someone I care about…"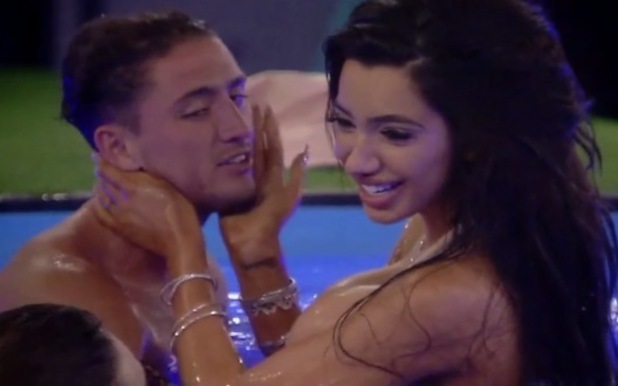 Chloe, meanwhile, has yet to comment on Lillie confronting Bear, with a source telling
The Mirror
she wants to stay out of their business.
The insider said Chloe's "not worried" about Lillie confronting Bear, adding: "But she does think it's a bit strange that Lille's chosen to go in the house, considering she allegedly said she would never speak to Bear again and he publicly declared he doesn't want to be with her."
When
asked on ITV's This Morning this week if she knew Bear had a girlfriend
, Chloe said: "I didn't know who Bear was when he went in there. I didn't know his background and stuff."
"The first kiss was a game of truth or dare. I didn't know about the girlfriend before that. And he kind of said it after at the dinner table around other people and I thought, 'Wow, I didn't actually know this.' He said he'd made a decision he didn't want to be with [Lillie] anymore and he obviously couldn't get out to tell her," continued Chloe, "but he wanted it to be known he was moving on and didn't want to be with her."
Lillie reacted on Twitter by saying: "Just watched @itvthismorning - Bear is completely to blame. But to continue a physical relationship after you knew he had a girlfriend who he hadn't broke up with? And show no remorse? #girlcode?"