Love Island's Olivia Buckland has insisted she wasn't throwing shade when she appeared to comment on Zara Holland's interview with Loose Women today, tweeting: "Live up to your mistakes, don't hide behind them."
Zara appeared on the ITV daytime show to
discuss being stripped of her Miss Great Britain title after having sex with Alex Bowen
on the show. Pageant organisers said they could no longer promote Zara as a positive role model.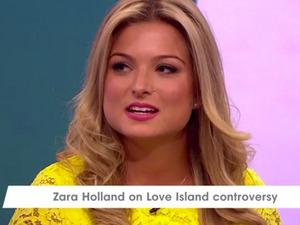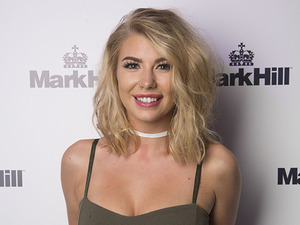 After that incident,
Alex went on to fall for fellow islander Olivia
. They made it official on the show, finishing second, and have since
exchanged 'I love yous' and moved in together in Essex.
Olivia didn't actually namecheck Zara on Twitter at all, but her cryptic tweet – "Think before you act" – was immediately picked up by fans who thought it was aimed at Zara.
She then added: "I never have any regrets. Best way to live."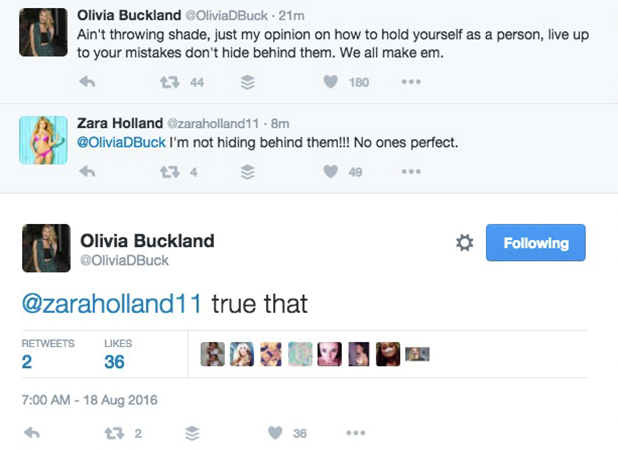 When one Twitter user told Olivia it was a "cheap dig" considering she
slept with Rykard Jenkins on the show
, she replied: "I had no responsibilities and don't have any regrets. Difference is someone blaming alcohol rather than just owning up to a mistake."
Another user backed Olivia, saying she hadn't been representing a worldwide brand. "That's my point," said Olivia. "Glad someone understood. Yawnnnnnn."
She then clarified: "Ain't throwing shade, just my opinion on how to hold yourself as a person, live up to your mistakes don't hide behind them. We all make em."
Zara then chipped in after reading Olivia's tweet about not hiding behind mistakes, saying: "I'm not hiding behind them!!! No ones perfect."
Olivia replied: "True that."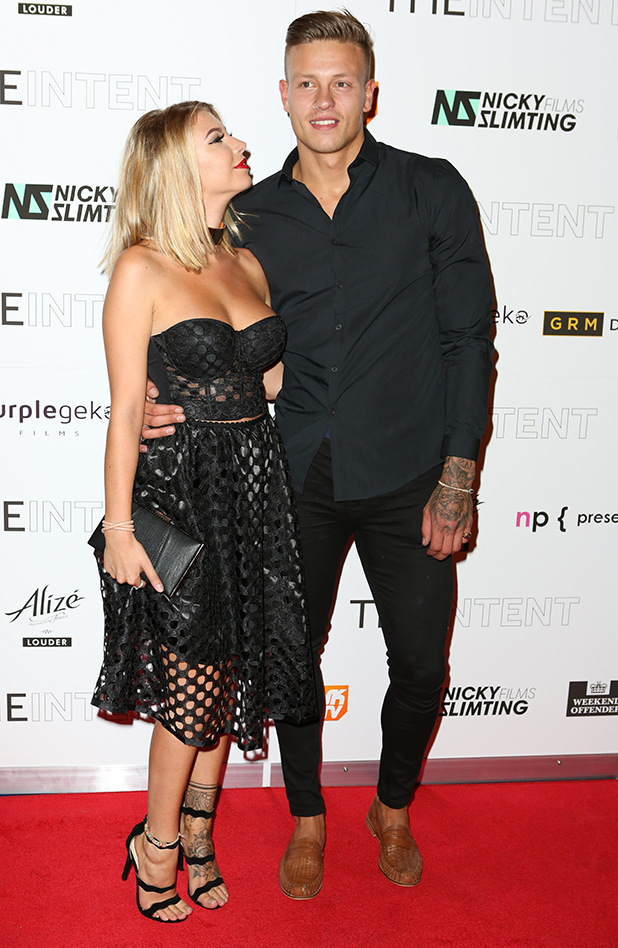 Zara then sent out a general tweet reading: "No one is perfect, everyone makes mistakes! You live and you learn. Thank you for all your amazing comments and support, means everything."
During her grilling on
Loose Women
, Zara had said of sleeping with Alex: "Alcohol, in the moment. I'm a 20-year-old girl and I made a mistake and hold my hands up. I'm living with the consequences right now. I'm a massive lightweight and I can't drink champagne. I'm not saying that's an excuse."
> Recap: Zara Holland is GRILLED by the Loose Women on losing her title
> Recap: Zara Holland clashes with new Miss Great Britain Deone Robertson
Watch Zara's interview on
Loose Women
: