Love Island's Zara Holland and Deone Robertson have both held the title of Miss Great Britain but it appears there's no love lost between them following a feisty exchange on Loose Women.
Zara was dethroned as Miss GB in July after having sex with fellow islander Alex Bowen
on the show, leading pageant bosses to say they could no longer promote her as a positive role model for young women.
As first runner-up, Deone took over the title.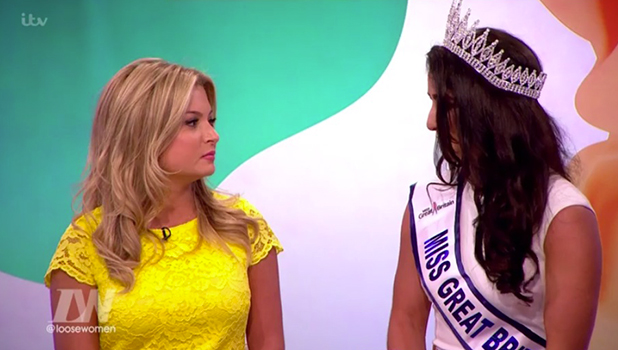 They came face to face on
Loose Women
on Thursday and it was clear Zara's unhappy that Deone agreed to hold the crown and felt she should have stuck up for her by declining the role.
When asked if Deone deserved the crown, Zara said: "She didn't win on the night. In my opinion, if it was the other way around and I was in the same situation, I would probably say I stand up for women…"
Zara said she would have declined the crown if she'd been Deone.
But Deone interjected to say somebody has to hold the title, saying: "If I didn't take it, third place, fourth, fifth, someone would have taken it. They say on the night if for any reason the winner cannot fulfill her duties the first runner-up will take them on."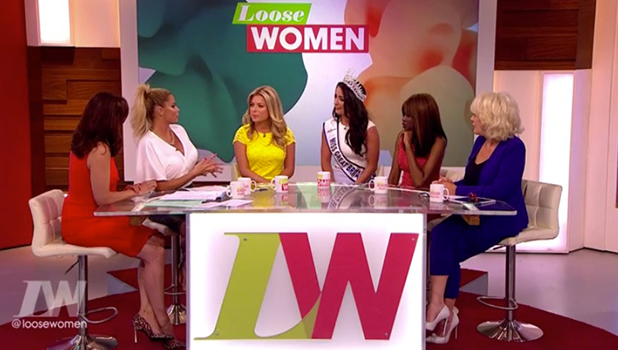 "You don't have to take it," said Zara.
"It was my dream as well as your dream," replied Deone. "I have done pageants for six years now. It's who I am and what I believe in and it's made me the person I am. Why would I not take the crown? I'm proud to represent the Miss Great Britain brand and go out there and work hard."
"But you didn't win on the night!" argued Zara.
"You gave it up!" replied Deone.
"I didn't give it up!" countered Zara.
"Yes you did. You made a choice and gave it up," said Deone.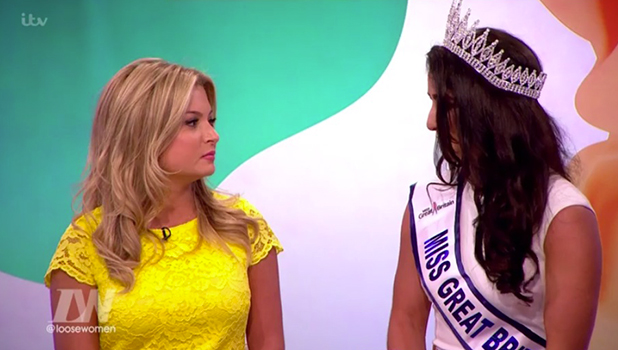 Deone then said: "I wouldn't take away from what Zara has done. She worked so hard to gain that title and did all that charity work and no one is taking that way. I think afterwards your views and opinions changed where you wanted to go forward in the future. Did you do any charity work afterwards?"
Zara said yes she had.
Deone added: "I know it's not the worst thing in the world that could happen, I get that."
When asked if she felt Miss GB was right to dethrone Zara, Deone replied: "That was the rules, unfortunately. The rules are the rules and when you're representing any brand, not just Miss Great Britain Organisation, I think the same thing would have happened. Having sex on national TV isn't okay."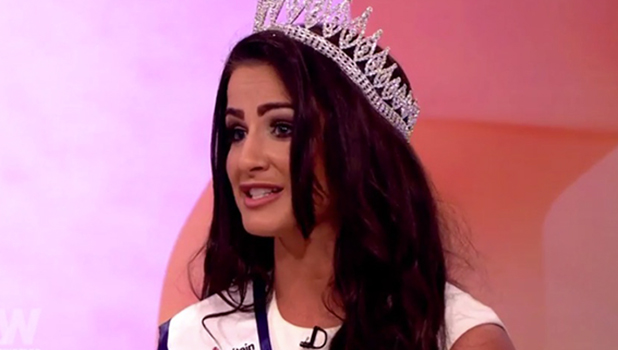 Zara, meanwhile, revealed she hadn't given her crown back, saying she worked hard to win it and why should she return it?
The 20-year-old model has repeatedly said she made a mistake in the villa, fuelled by too much champagne and forgetting the cameras were on. She said that again on
Loose Women
, adding she's paying the price for that mistake every day. Zara said she'd worked so hard to become Miss GB, raised so much money for charity and put everything into her role only to lose it because of one moment.
"I've worked so hard, attending so many charity events, raised so much money," said Zara. "If they were so bothered they never should have let me go on
Love Island
in the first place."
She also reiterated that she disagreed with the way Miss GB handled her dethroning, saying again how her mum had been phoned to say the title was safe, only for a press release to be issued that day saying she had lost the title. Zara was the last to know as she was in the
Love Island
villa.
Watch them clash below: