Ex On The Beach: Gaz Beadle majorly clashes with Jem Lucy's ex David Hawley, branding him a "hypocrite" when he calls Gaz out for sleeping with Jem.
Fans saw
Jem and Gaz have sex on their first night in villa
, and after surprising his ex-girlfriend on the beach, Hawley is less than impressed to hear about her bedroom antics. Especially as he and Gary have been pals for a long time.
Not surprisingly, it soon comes up into conversation and things get *very* heated as tensions flare between the boys and Jem.
When Hawley arrives back at the villa, after going on a date with Kayleigh Morris, Gaz decides to take him to one side to discuss his night with Jem.
He tells the camera: "I'm guessing that Kayleigh has told Hawley on their date about me and Jem. The quicker we can get this chat over and done with, the quicker we can move on. If it doesn't, this is going to get nasty fast."
Hawley asks Gaz why he would jump into bed with
Jem (who broke down in tears when she saw her ex again)
and he replies: "Mate you haven't really got a leg to stand on."
Hawley hits back: "You should have morals man and respect people... I've known you a very long time mate. Have I ever f**ked you over?"
Gaz, however, seems to think so. He accused Hawley of sleeping with his ex, and says: "Hawley is being a f**king hypocrite. Hawley, you banged my ex, I've banged yours. Pot. Kettle. Black."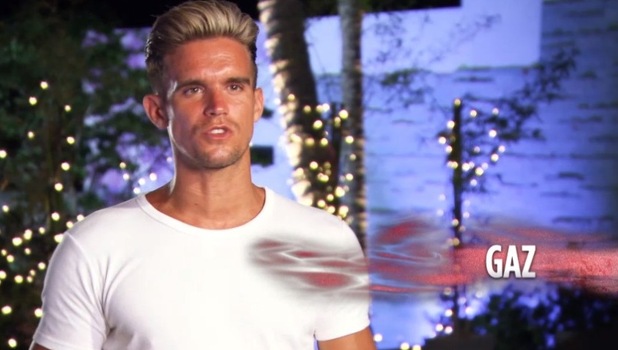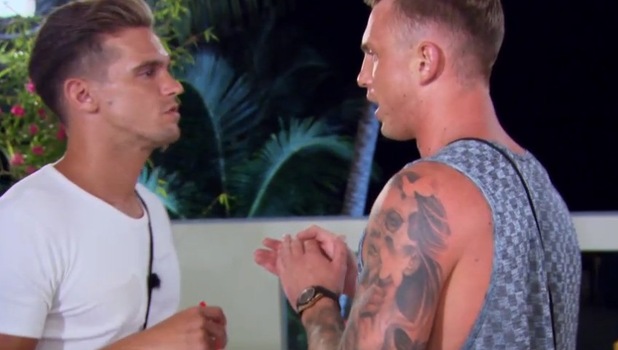 Hawley then claims that Gaz has got together with his exes on more than one occasion, name dropping Geordie Shore's Marnie Simpson, before pointing the finger at Jem and saying she is to "blame" to.
Jem is quick to bite back, though, and tells her ex-beau: "You f**ked me up Hawley. Do you know how much that f**ked me up. That f**king broke my heart, Hawley. You f**king ruined me."
"I wanted to come in here and build bridges with you, which I was going to do." Hawley responds. "But as soon as I've got here you two have f**ked each other. I feel totally f**king mugged off."
Pushing Hawley, Jem accuses him of "sh*gging the whole of Newcastle", before storming off, breaking down into tears and throwing a chair across the room. "That boy has absolutely broken me," she says. "That boy broke me. He's a liar."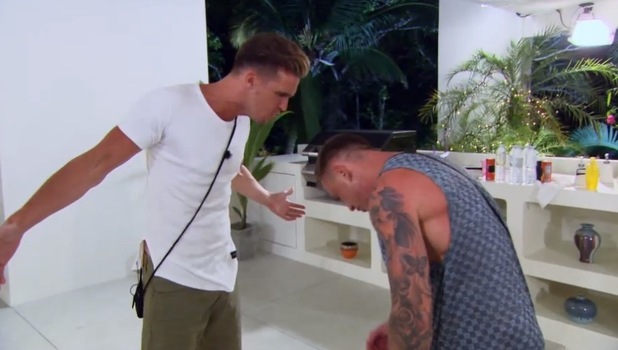 Hawley, meanwhile, tells Gaz that he is "bang out of order", prompting Gaz to fire back: "Just because me and Jemma banged on the first night, you think everyone has got morals in Newcastle. Everyone bangs birds. Everyone has banged every f**king bird in Newcastle. Mate, you've known me 10 f**king years, if anything I should be annoyed with you. Am I? No.
"From this minute on if you don't want to talk about it, do not say a word to us and I'll make your life a f**king living hell. That's game on. You're in here for three weeks remember. Let's f**king go kid."
Ex On The Beach continues Tuesday 23 August at 10pm on MTV.
Follow us on Twitter @RevealMag for all your celeb, fashion and beauty news!
Fancy winning some GREAT prizes? Check out Reveal Competitions here!