Love Island's Zara Holland was given a proper grilling on Loose Women when she appeared to talk about losing her Miss Great Britain title for having sex on TV.
The
20-year-old model was stripped of the crown in July after bedding Alex Bowen
, with pageant organisers could no longer promote her as a positive role model.
She appeared on ITV's
Loose Women
on Thursday (18 August) to discuss what happened, but didn't have an easy time…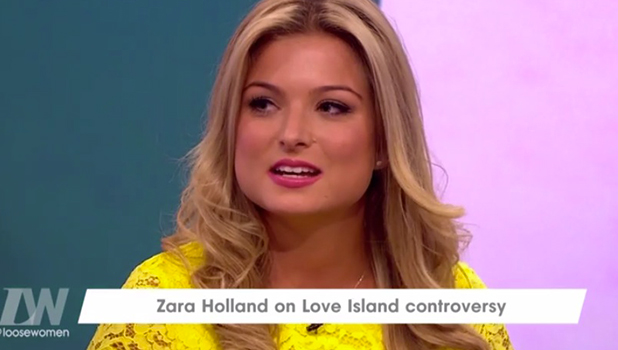 Zara told the panel: "It was the most devastating moment of my life. It was terrible and I couldn't believe it. I worked so hard to be Miss Great Britain and it meant the absolute world to me. To have something stripped away from you that meant the world…"
After Zara said she'd been given permission to appear on
Love Island
by pageant organisers, panelist Sherrie Hewson said nobody would have expected that to lead to sex on TV.
"I never expected to do what I did," said Zara.
"So why did you?" said Sherrie.
"Alcohol, in the moment. I'm a 20-year-old girl and I made a mistake and I hold my hands up. I'm living with the consequences right now," said Zara.
Sherrie, however, pressed on: "But did you not at one point consider that you would lose that title because you are supposed to be a role model for young girls out there?"
"You know what, I'm a massive lightweight and I can't drink champagne," said Zara.
"That's not an excuse," replied Sherrie.
"I'm not saying it's an excuse."
Sherrie continued: "Did you not think at the time, 'I've just got this wonderful title and therefore I must hold myself back?'"
"I won Miss Great Britain in September and in the villa, on a reality show, you have no contact with the outside world and it's very hard. You don't see the cameras, there's no cameraman there. I was in the hideaway, it's very private, it wasn't in front of everybody. It was in the moment and it happened."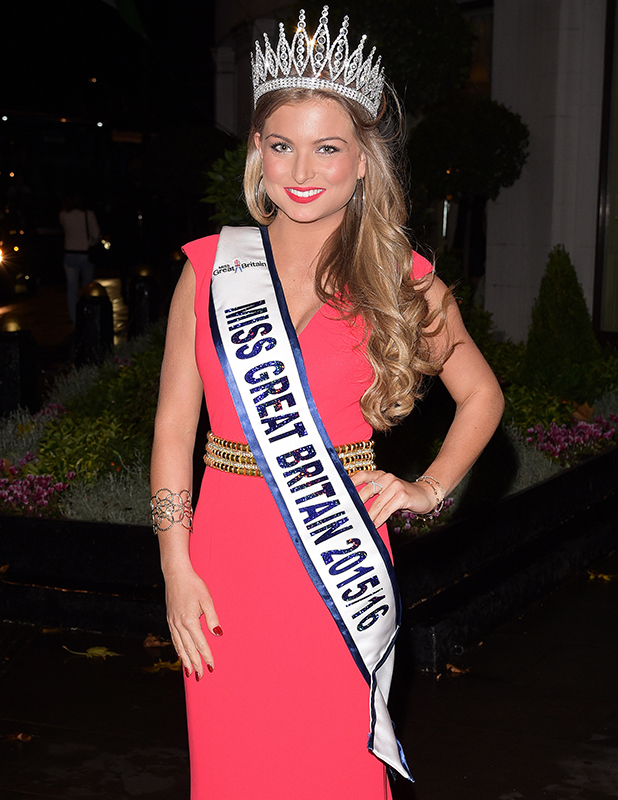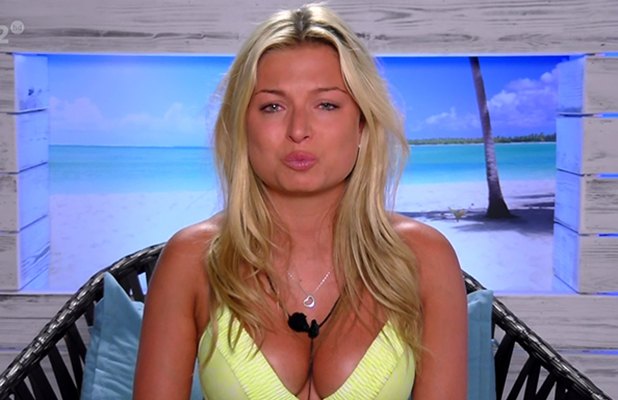 Fellow panellist June Sarpong then chipped in to say: "You signed the term and conditions which says you can't bring it into disrepute. At the end of the day, it's not that you had sex on TV, it's that when you have a crown like that with a history and heritage, whether you agree with beauty pageants or not, that's irrelevant, this is what a lot of people consider a prestigious thing to have. So if you behave like that you have to accept, fair enough, if they take it away from you."
Zara, however, disagreed: "Miss Great Britain really promote themselves and pride themselves as a modern day pageant. We live in 2016 not the 1950s."
But June said having sex on TV wasn't modern, wile Sherrie said: "It's nothing to do with 1950s, it's to do with respect for yourself and family watching."
Zara said: "I totally agree and if someone said to me, 'Do you agree with sex on TV?' No I don't but right now I know I had that title and if I'm totally honest I have been the hardest working Miss Great Britain they've ever had and ever will have."
She said she's continued her charity work since losing the title and what's hurt her most about everything is that she was the last to find out her crown had been taken off her.
But Andrea McLean said that was because she'd been confined on
Love Island
, where she'd had sex on TV. "It's not the same as being the last to find out when you're alone or doing charity work working with children."
"What was the rush?" countered Zara, saying there were only two weeks left of
Love Island
and it could have waited until they told her in person.
"I've worked so hard, attending so many charity events, raised so much money. If they were so bothered they never should have let me go on
Love Island
in the first place."
Watch Zara defending herself below:
PLENTY of viewers took to Twitter after the interview with a multitude of opinions, some saying the grilling had been excessive and unnecessary, others saying it was justified, and some pointing out Vicky Pattison, who is a regular panellist, had sex on
Geordie Shore
...
Wow ok the Loose Women treated Zara like absolute dirt.

— Gᴜsᴛᴀᴠᴏ Aᴄᴏsᴛᴀ. (@AceOfVitality) August 18, 2016
Absolutely disgusted at the way the #LooseWomen panel treated Zara! I felt so uncomfortable watching that! Zara handled it so well

— Chloe Holland (@ChloeHolland2) August 18, 2016
I can't believe what I just watched. Not one woman stuck up for Zara. Absolutely disgraceful!! #LooseWomen @zaraholland11

— Lisa (@LisaSheree01) August 18, 2016
Since when did @loosewomen turn into Jeremy Kyle... Really uncomfortable viewing and the panel are being so rude to Zara Holland!

— Jemma (@x_Jems_x) August 18, 2016
Welcome Vicky Pattison with open arms but absolutely lay into Zara

The irony and hypocrisy of the @loosewomen panel today.

— Rebecca Marley (@Rmarley06) August 18, 2016
@loosewomen @zaraholland11 Shame it wasn't a balanced debate but seemed like an attack on Zara;thought you weren't that judgemental.

— Sarah Shortland (@sezjohns) August 18, 2016
Can't believe how vile #LooseWomen were to Zara Holland. So much for girl code and sticking up for women. #disgraceful #disgracetowomen

— Rebecca Croxford (@rebeccacroxford) August 18, 2016
Why was the @loosewomen interview with Zara today so bad?? She had a duty to fulfill & failed #gettinganswers #takeresponsibility #MissGB

— Rachael Jenkins (@RachaelJenkins_) August 18, 2016
No sorry rules are rules and Zara broke them. She wasn't a role model for strong independent women anyway #loosewomen

— Lee Clark (@leebclark65) August 18, 2016
For all of the people commenting on #LooseWomen giving Zara a hard time despite Vicky doing similar - Vicky wasn't Miss GB (but still gross)

— Rebecca Odedun (@rodedun) August 18, 2016
@loosewomen were not bullying Zara just trying to make her see that she needs to take responsibility like an adult!! #LooseWomen

— Michelle B (@Michybair) August 18, 2016
@Amydon_x I'm so glad #LooseWomen @loosewomen didn't pander to zara behaviour . She still can't own up to her mistakes. No role model

— Xtra Promo (@Xtrapromo) August 18, 2016
Fancy winning some GREAT prizes? Check out Reveal Competitions here!