Celebrity Big Brother's Marnie Simpson has been warned not to let Lewis Bloor dominate her in their relationship.
The
Geordie Shore star has fallen in love with ex-TOWIE castmember Lewis
during their time in the house but Renee Graziano and Aubrey O'Day have expressed concern she may be letting Lewis take control too much.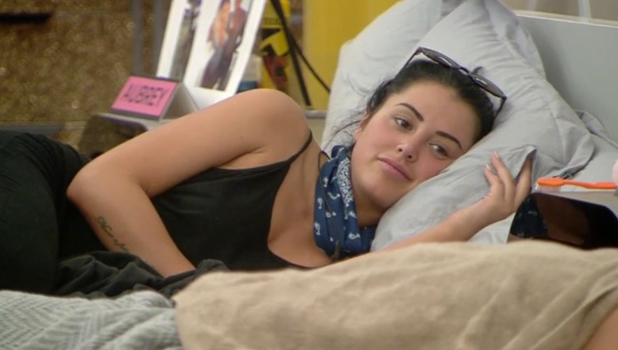 During a frank chat in the bedroom in yet to be aired scenes, Renee asked Marnie if she thought fame would go to Lewis' head when the show ends.
"He doesn't need to get anymore in his own head," said Renee. "He doesn't need to talk about himself anymore. I'm not going to lie. You know what I mean because you listen to him all day long! Don't bulls**t me, you can't tell me he doesn't annoy you at certain times. Don't play innocent!"
Renee added: "You don't think he talks about himself too much or see how many times he walks past the mirror, looks in it and poses?"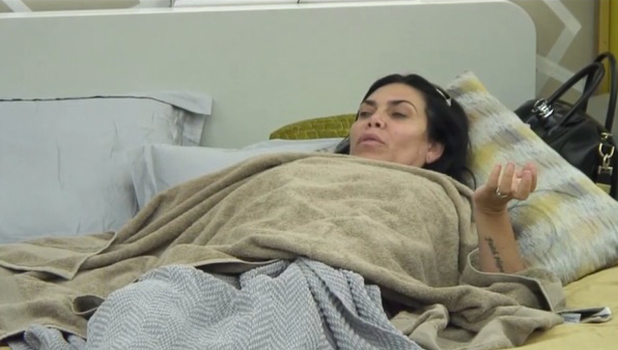 But Marnie protested that she's "blinded by love" and can't see that in Lewis, saying: "If he does, I haven't noticed. Every time he opens his mouth I'm so infatuated I wouldn't notice them things."
Renee then warned Marnie: "You're the star in this relationship and the more beautiful one. And by star I don't mean star as in reality TV."
"Really?" said a surprised Marnie. "When I look at Lewis I think he's better and I'm so lucky."
Not true, said Renee, telling Marnie: "You are stunning and beautiful without a stitch of make-up on. It doesn't matter what you're wearing. I think you're the more beautiful one in the relationship."
She then called on Aubrey to help explain her point to Marnie.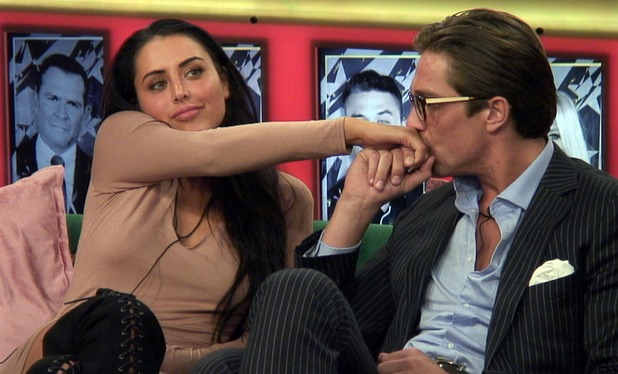 Aubrey said: "I think Renee sees how special you are like we all do and she doesn't want you to get lost in your relationship in a way where you're dimming your light. You'll never be overshadowed because I think your light shines bright without you even knowing but it could potentially lessen your light by not asking for everything you deserve.
"You probably made that mistake in relationships before, from what you told me. I do think Lewis can be taught how to be better and I think he wants to be better," continued Aubrey. "You could teach him to be a better man but you just have to aware of what you deserve."
"And sometimes take control of the conversation," added Renee.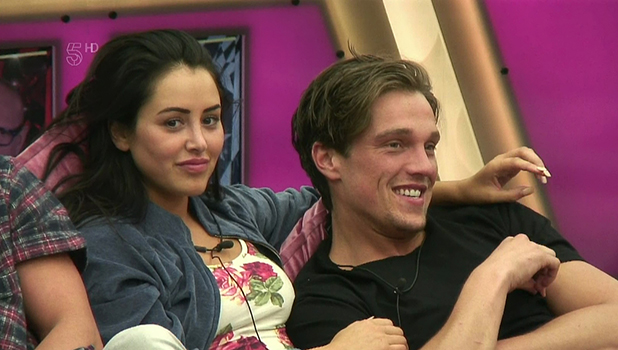 Lewis faces this week's double eviction against James Whale, Sam Fox, Ricky Norwood and Bear.
Two of them will be leaving the house on Friday night.
Marnie's cousin, former
Geordie Shore
star
Sophie Kasaei, has suggested it wouldn't necessarily be a bad thing if Lewis did go home
, as it would allow Marnie to come out of her shell.
"Even though I love Lewis and like them together, I would like to see Marnie alone," she said on
CBB BOTS
. "I think if Lewis went I would like to see more of Marnie on her own."
Fancy a preview of Sophie's appearance tonight? Watch below!
CBB
continues 9pm on Channel 5.