TOWIE's Tommy Mallet and Georgia Kousoulou have cemented their status as the power couple of Essex after teasing marriage plans during the series 18 finale.
PLEASE MAKE IT HAPPEN!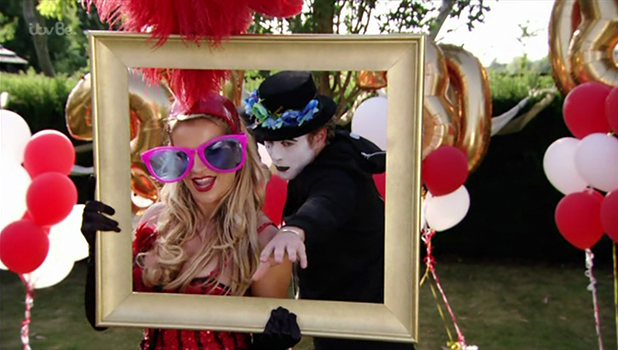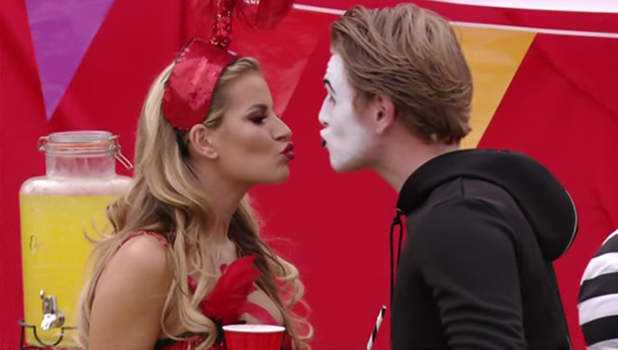 Fans saw Tommy casually window shopping at a jewellery store while waiting to meet Georgia and although he told her he was looking for watches, we all know he had his eye on that glittering diamond ring, right?!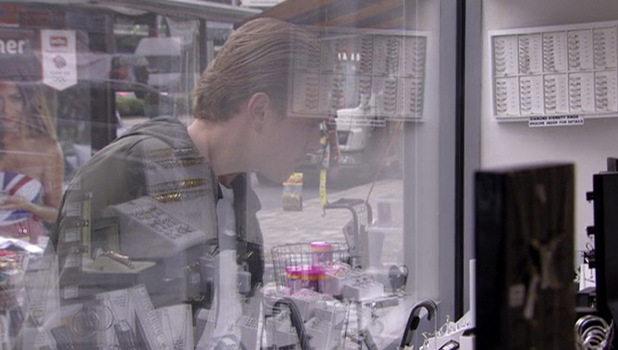 He wasn't fooling Georgia who later told the girls at Bobby's circus-themed 30th birthday that she was "excited" even if he had denied looking for rings. "This morning I was getting my outfit and walked up to him and he was staring in a jewellery shop. Don't freak out!"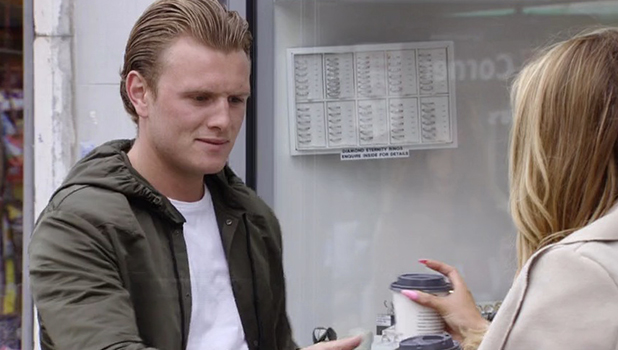 Of course, Lydia and Kate immediately did and asked if they could be bridesmaids! Lydia also questioned what Georgia would say if Tommy did propose.
"Obviously I would say yes!" said Georgia.
"He might not even be looking for rings," she added. "I don't know why I'm getting excited."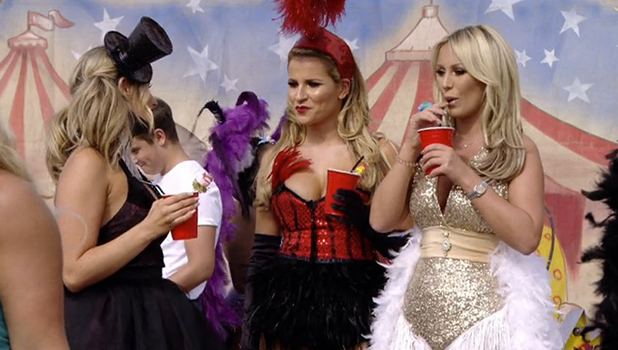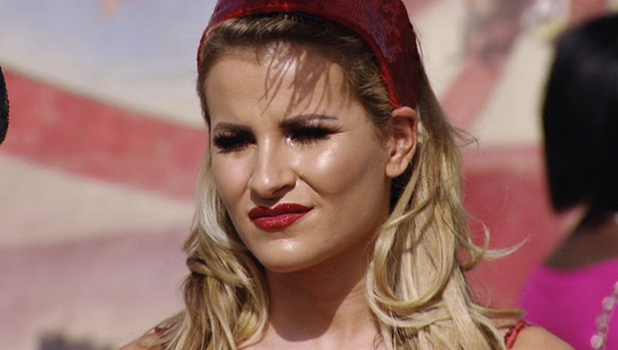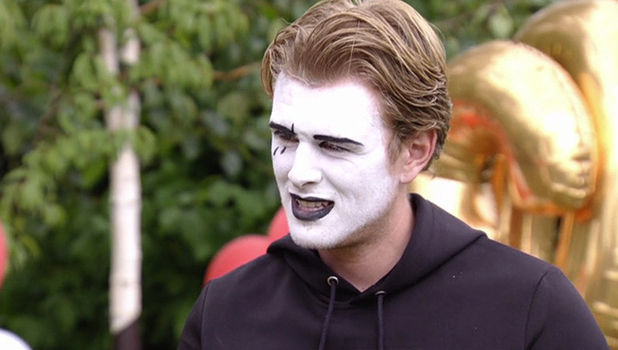 Anyone hoping for an imminent engagement, however, may be disappointed as Tommy told Lydia and Billie: "We haven't even moved in [together] yet! Not yet but soon."
But was he just playing it cool so it's a surprise?!
He seemed to be fishing for ideas on the perfect way to propose after asking Billie how her fiancé Greg Shepherd popped the question. Greg got down on one knee in the Maldives while Billie was pregnant with their daughter Nelly, now two.
Ooh exciting!
It had fans hoping for an engagement next series, preferably on camera 'cause we all LOVE a good romantic proposal, right?
If next series I don't see a Tommy and Georgia engagement then I'll be past disappointed.

— Georgia (@gmillinchip) August 17, 2016
I can't wait for Georgia and Tommy to get engaged/married !!#TOWIE

— Athena (@aenikolaidis) August 17, 2016
@MissGeorgiakx @tommy_mallet Mrs Georgia Mallet sounds good

— Courtney CFC Sparkes (@courtneycfc1997) August 17, 2016
Love Georgia and Tommy couple goals Please get married soon need a towie wedding @MissGeorgiakx @tommy_mallet

— Fawn (@FShutdown) August 17, 2016
Awww hope tommy proposes to Georgia

— Caprise (@CapriseLink) August 17, 2016
Awww is tommy gonna propose! Good Georgia deserves #TOWIE

— Harley Quinn (@SallyThaGaaahd) August 17, 2016
REALLY hope Tommy and Georgia get engaged!!! #TOWIE

— Danni Palmer. (@DanniPalmer_) August 17, 2016
Tommy & Georgia are ultimate goals, I hope they get engaged #towie

— Katie Rebecca Norton (@Katie_Norton94) August 17, 2016
If I do not get to witness the proposal of Tommy and Georgia I will be annoyed #TOWIE

— G (@dgwenm4) August 17, 2016
#TOWIE Please tell me that Georgia & Tommy are getting engaged some time soon?!???

— Aims (@WagstaffeAmy) August 17, 2016
Tommy & Georgia are just too perfect

— Katie Frost (@katiefrost05) August 17, 2016
Meanwhile, Tommy continued to prove he's the perfect boyfriend by posting a very cute message to Instagram after the finale, saying he and Georgia have never been stronger than they are now.
"Watching the finale of Towie gets me emotional.. Every series me and @georgiakousoulou are stronger.. Imagine if she would of listened to everyone who told her that I was no good for her and she should of stayed away from me!! She went with her gut and put trust in me and we have never looked back ever since!!! This was our first ever date in Ibiza in September 2014!! What's next aye???"
An engagement?
10 reasons why we want to be in TOWIE: