TOWIE: Megan McKenna has said she can "understand" why Chloe Lewis has been left upset, but she is "happy" that now the Jake Hall rumour has been dropped.
Chloe and Megan fell out in the previous series of
TOWIE
, after Chloe confronted Megan over a rumour she had heard that she'd slept with her ex-boyfriend Jake. Megan denied that the claims were true, but Chloe has remained convinced that she hasn't been honest.
After much tension and many fallouts,
Chloe finally approached Megan to discuss the Jake rumour for the final time
and agreed that now the issue should be dropped.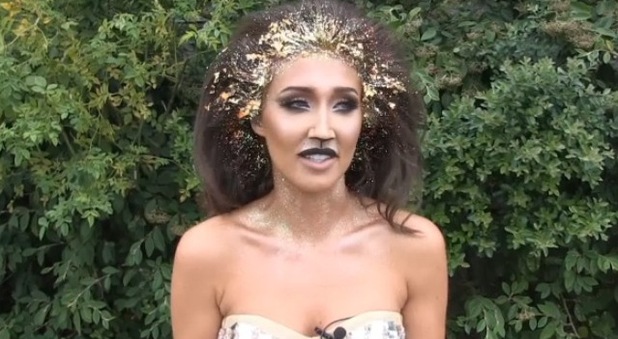 Recalling her chat with Chloe, Megan has admitted it was "very awkward", but she is pleased that a line has finally been drawn under the situation.
In a new video shared to
TOWIE's website,
Megan has said she understands Chloe's upset, but she cannot keep blaming her when it comes to her split with Jake.
She said: "I didn't really know what to say [to Chloe], bear in mind that I look like a bit of a t*t because I'm dressed as a lion. I was like, 'Oh, christ.' She's come to me with a peace offering about it, saying that she's sorry for blaming me... I just said to her, 'Listen if you're going to come to me with a peace offering, you've got to drop this rumour.' It can't carry on.
"I'm not even upset about it anymore because it is just boring now," Megan continued. "I understand where she's coming from, she's been hurt, she's heard a load of things, but at the end of the day she can't blame me for those things.
"I've been thrown into this whole Jake scenario, but there's nothing more I can do. She can't carry it on anymore now, it's gone a bit too far."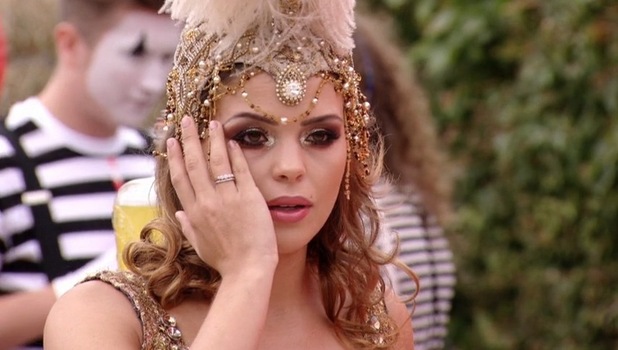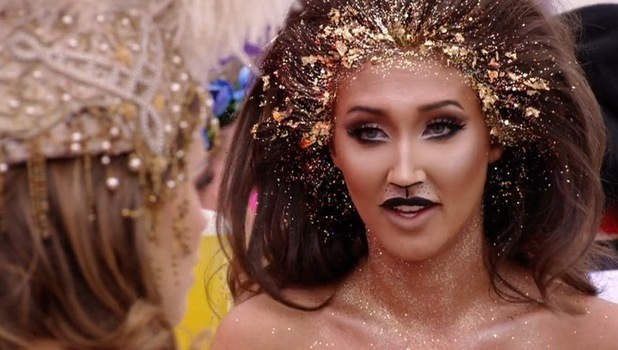 Megan then said that she felt like Chloe had purposely tried to cause issues between her and her friends. This series, fans had seen
Megan fall out with Chloe Meadows and Courtney Green, after they decided to join Chloe and Lydia Bright on nights out.
Megan had fallen out with Chloe and Lydia in Palma, and said that she doesn't feel like Chloe and Courtney had her back.
She confronted best friend Chloe and told her she had been a 'sh*t' friend,
but Chloe claimed she would always look out for Megan but felt distant from her.
Chloe and Megan did manage to clear the air
and are working towards getting their friendship back on track, but discussing their fallout when speaking about
Chloe Lewis
, Megan added: "I do feel like it was a bit of a low blow bringing my friends into it, but it doesn't really surprise me.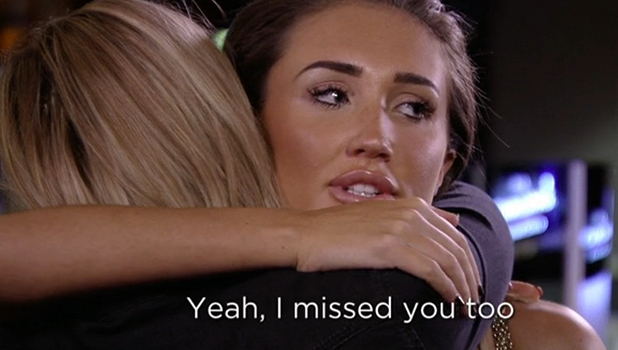 "I feel like my girls have only been hanging out with Chloe and Lydia because, yeah they've been nice to them, but I feel like Chloe and Lydia were hanging out with them to get at me. There's both sides here."
"I feel sorry for Chloe because she's had a bit of a messed up relationship, but once again, she can't blame me for that," Megan said. "Me and Chloe will never be friends, but I think she is a nice enough girl, she obviously thinks I'm a nice enough girl, I'm happy that this has all been dropped now and hopefully we can all stand in the same room and have a drink."
Chloe too has said she would now like things to be "civil" between herself and Megan.
The girls comments come after Chloe approached Megan and told her she doesn't 'blame' her for her split with Jake. She explained that all she wanted was an apology from Megan and admitted that she had struggled to see Megan in a happy relationship with her boyfriend Pete Wicks.
Megan suggested to move forward Chloe needed to drop the Jake rumour, insisting nothing happened. When Chloe said that Jake had confessed that the rumour was true, Megan replied: "That didn't happen and you can believe what you want to believe... If you want to make a peace offering about it then we just need to drop it."
Chloe agreed and told Megan: "Ok, well let's be peaceful with it then."
Following the episode, she hinted that this may be the last we hear of the Megan/Jake drama. She tweeted: "Sometimes in Life you have to learn to forget #TOWIE."
Sometimes in Life you have to learn to forget #TOWIE

— Chloe Lewis (@ChloeLewis01) August 17, 2016
10 reasons why we want to be in TOWIE: