TOWIE: Chloe Lewis admitted she had felt "bitter" over Megan McKenna's relationship with Pete Wicks, while agreeing to drop her claims that Megan had slept with her ex-boyfriend Jake Hall while she was still dating him.
Fans will know that this rumour has been hanging over the girls since
TOWIE's
previous series, and it's led to plenty of tension and fallouts between Chloe and Megan. While the girls hadn't spoken since their explosive clash in Palma (where Chloe accused Megan of 'dirty grinding' on another man - not Pete),
Chloe admitted that she was struggling to deal with her issues with Megan on her own.
In last night's finale episode, Chloe confronted Megan for the last time about Jake, before agreeing to let it go and be peaceful with her co-star.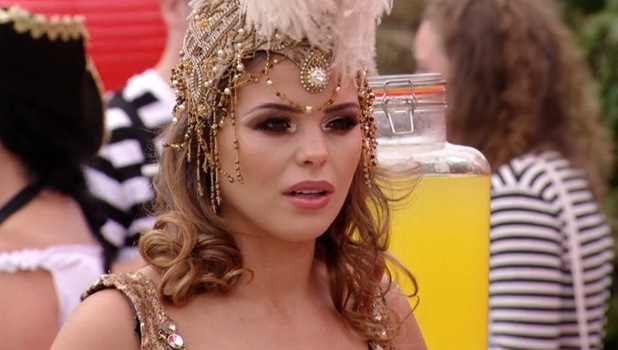 Chloe is still convinced that Megan has slept with Jake, despite her continuously denying that she has.
Speaking to Megan at Bobby Norris' circus themed 30th birthday party, Chloe told her that all she had wanted was for Megan to apologise to her.
She explained: "I just want to say to you, it's really awkward all of this and I feel quite uncomfortable all the time. I know that you do as well. I just want you to know that I don't blame you, if I blamed you for anything that happened, I didn't. It's just sh*t timing for me, and it would have been nice for you to have pulled me aside away from everyone and be like, 'Chloe, you know what, it did happen and I'm sorry.' That's all I wanted. I didn't want anything else."
Chloe continued: "I've been made out to be this bitter and horrible person. People think I'm lying about this situation and I'm not. I know my relationship with Jake was sh*t, I know that.
"You have to understand, I have to be around everyone, Jake's not in my life anymore, and I have to see you and Pete everyday, you're happy and it is hard for me."
Admitting that seeing Megan in a happy relationship had got to her, she added: "Maybe I was a little bit bitter at first, maybe I was."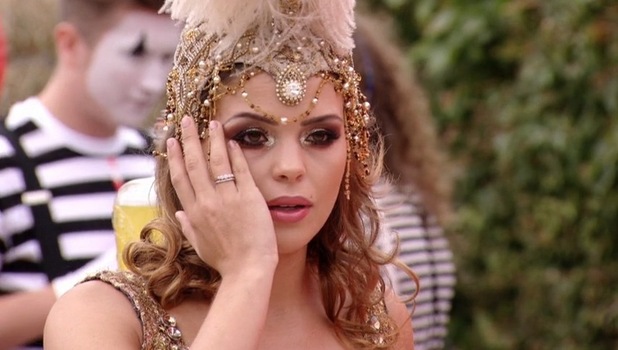 Megan, meanwhile, was standing by her claims that
she and Jake have not slept together.
She responded: "Obviously you're still going to believe what you believe, but like you said, you can't blame me for things that have been an issue for a long time."
When Chloe then suggested that Jake had confessed he had slept with Megan to her, Megan told Chloe she couldn't keep accusing her. She said: "You're basically saying you want a peace thing me and you, right? But you can't keep saying that it's true."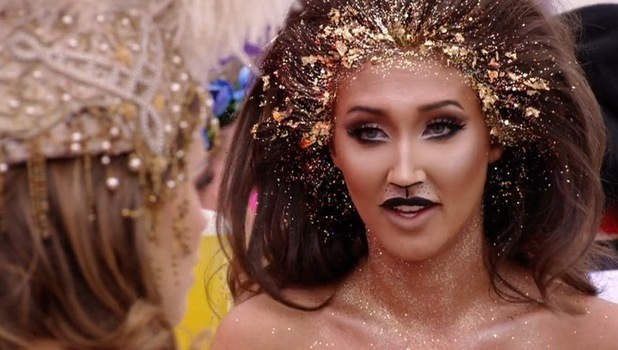 Chloe replied: "I know for a fact what went on between you two while I was with him."
But, again, Megan told her to let things go. She said: "This whole Jake thing needs to be dropped."
"It does need to be dropped," Chloe agreed. "Clearly me and you are never going to be friends from what I know and how I feel, but you need to understand where I'm coming from, everyone knows that it's happened."
Sympathising with Chloe, Megan said: "If I was in your position, I'd feel the same. But that didn't happen and you can believe what you want to believe... If you want to make a peace offering about it then we just need to drop it."
Seeming to clear the air, Chloe then responded: "Ok, well let's be peaceful with it then."
Sometimes in Life you have to learn to forget #TOWIE

— Chloe Lewis (@ChloeLewis01) August 17, 2016
Does this mean it really has all been dropped?
Following the episode, Chloe took to Twitter and appeared to tell fans that she was hoping to "forget" about the whole Megan and Jake situation.
She tweeted: "Sometimes in Life you have to learn to forget #TOWIE."
Jake, who hasn't starred in
TOWIE
this series after sustaining an injury on holiday in Marbella at the end of May, hasn't commented on the onscreen drama.
10 reasons why we want to be in TOWIE: