Celebrity Big Brother's Lewis Bloor cleared the air with Heavy D ahead of his eviction after spending the night in a spare room after *that* row.
In last night's episode, viewers saw Lewis throw a drink over Heavy D after becoming infuriated by Heavy's jibes that he talks about himself too much. Heavy had been listening in while Lewis had a private conversation with girlfriend Marnie Simpson.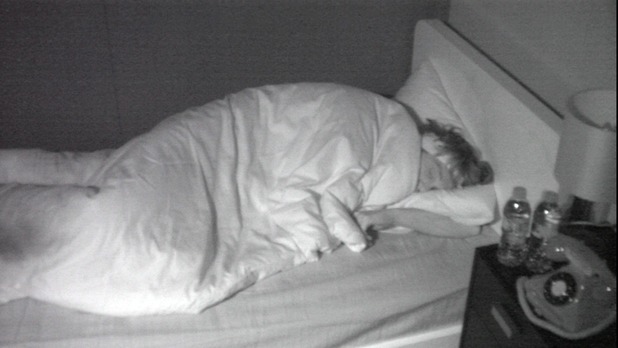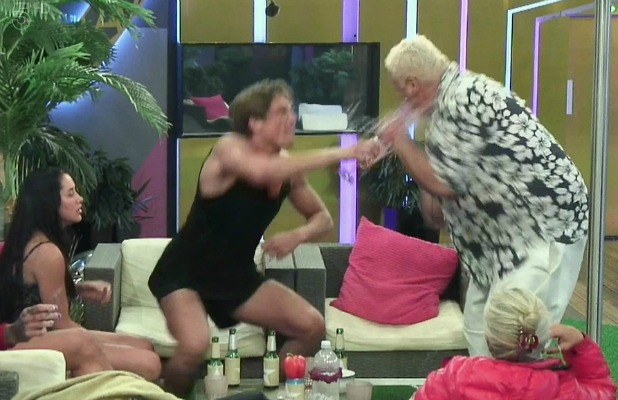 Ex-
TOWIE
star Lewis was immediately called to the Diary Room and told to calm down before being given a formal and final warning for unacceptable behaviour, which he accepted.
Lewis was kept in the spare room overnight as well. Fans on Twitter had thought this was the case after eagle-eyed viewers noticed Lewis wasn't in the bedroom during the post-row live stream.
After spending the night solo, Lewis returned to the house where he tried to make amends to Heavy D, as we'll see in tonight's show. Lewis apologised for throwing the drink over him and they shook hands, agreeing to put it all behind them.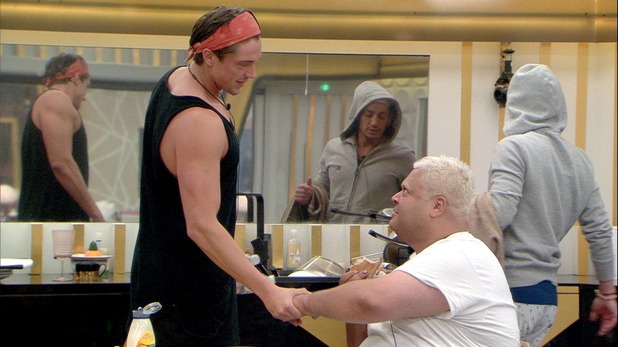 Heavy D then went to the Diary Room and told Big Brother they were back to being friends. "It's fine," he said, adding he only wanted to "ruffle some feathers" with his comments.
Unfortunately for Heavy, it was the last time he could do that, as he was
evicted from the house on Tuesday night after losing out to Lewis, Bear and Renee Graziano
in the public vote. We'll see his exit and the reaction from housemates tonight.
Despite saying he's cleared the air with Lewis,
Heavy didn't seem the biggest fan on Big Brother's Bit On The Side
when asked to give his view on the row.
"Do you know what it is?" said Heavy. "Lewis is a little bit touchy, touchy. But he does go on a bit. He talks about himself and Marnie all the time. 'I'm this, I'm that, I'm the oracle of everything.' He's always talking about himself, what he'll do, 'me and Marnie, me and Marnie.' It does your head in, spins your nut. You don't want to hear about that all the time so I said to him, 'It's not all about you. Ask a few questions about other people' and he took it very personal."
Lewis is the second housemate this series to be sent to a spare room overnight.
Bear was separated from the house towards the start of the series
after losing his temper and throwing a glass at the wall, smashing a mirror.
CBB
continues at 9pm on Channel 5.