Look away, Chloe Khan! Celebrity Big Brother's Bear has been getting flirty with Aubrey O'Day again.
In scenes yet to air, Bear called Aubrey "pretty" and jokingly asked: "Do you fancy me?"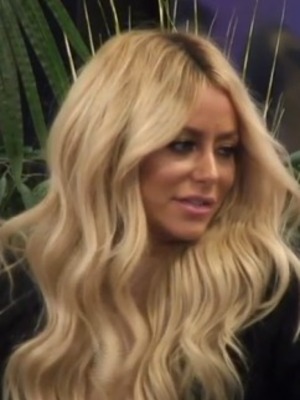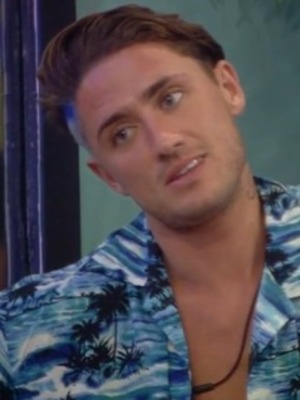 The housemates were sitting in the garden after Heavy D's eviction, reflecting on things, when someone mentioned how much they admired Aubrey, to which Bear jumped in: "She's pretty. Very pretty." He then cheekily added: "But she does wear a lot of make-up. If you see her in the morning..."
"Banter!" he quickly added. "Only a joke!"
"Watch your step bro," responded Aubrey.
"Do you want to spit in my mouth again?" said Bear, giving
Aubrey a reminder of *that* time she spat in his tea and sandwich
and got a formal warning from Big Brother for inappropriate behaviour.
"Your tea deserved that," said Aubrey. "You were being a little sh*t. But genuinely, I felt bad for spitting in your tea."
"I didn't give two sh*ts," said Bear.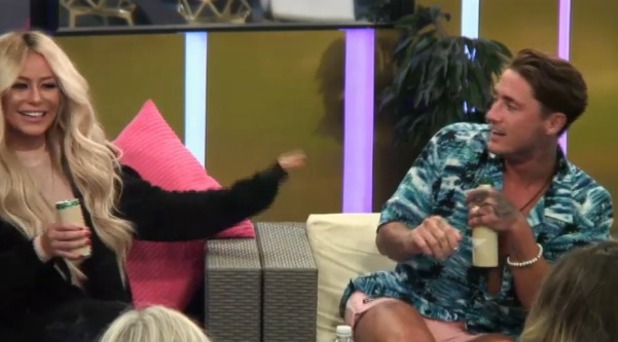 Aubrey then asked Bear if he ever felt bad about things, to which he said: "Of course I do. I'm human. What the f**k? Of course I do. But in here I find it all laughable what's going on."
"You make me laugh all the time lately now that I get you," agreed Aubrey. "I'm not as offended by you as other people. I'm not there with it anymore. Before I was. But not anymore. I get you."
Bear's response? "Do you fancy me a little bit?"
Oh Bear!
He also asked former Danity Kane popstar Aubrey if she'd sing for him anytime soon. "When can I hear you sing? Can you sing to me?!"
What will Chloe say?!
She hooked up with Bear during her time in the house but had to leave when she was evicted on Friday night. To be honest, we doubt she'll see it as anything other than banter. When she appeared on
BBBOTS
this week she was played a clip of Bear and Aubrey faux flirting and said it was fine.
Bear's shown he's missing Chloe by writing her name on his body every day since her eviction. "It's really cute to see him mentioning me and I've noticed he's had my name written on him every day, my initials and stuff," said Chloe. "I knew he would [miss me], bless hi. I think I was his only calm thing in there and now I'm gone he will cause more trouble."
"He did ask me to wait for him and he said if he went [during Friday's eviction] he would wait for me. And he said we'd go away for a few days when he gets out and just talk."
CBB
continues 9pm on Channel 5.