Missed Ex On The Beach 5's first episode this week? Then you missed a whole lot of shocking, unexpected and sometimes downright TMI quotes from the girls and guys returning to the beach for the all-star series.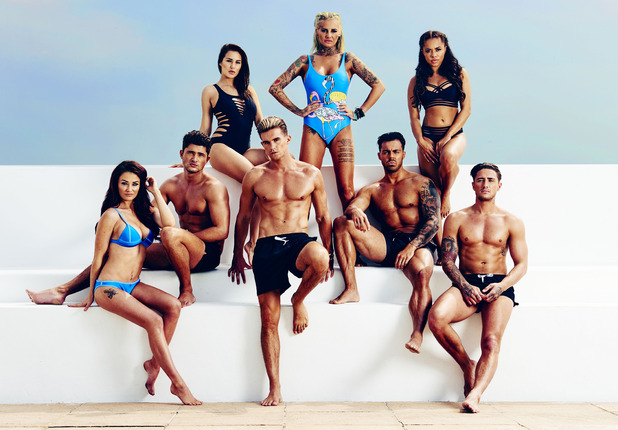 Here's the 25 most memorable quotes from the episode. Obvs, given this is
Ex On The Beach
, a few are
sexually explicit
so you've been warned!
1.
"Why am I back? Every beach needs a Bear. I'm still waiting to find Goldilocks to jump in my bed and have a little roll around. That's how the story goes, isn't it?"
Bear
2.
"He f**ked up his hair a bit. Looks like someone sp*nked in it."
Bear on Gaz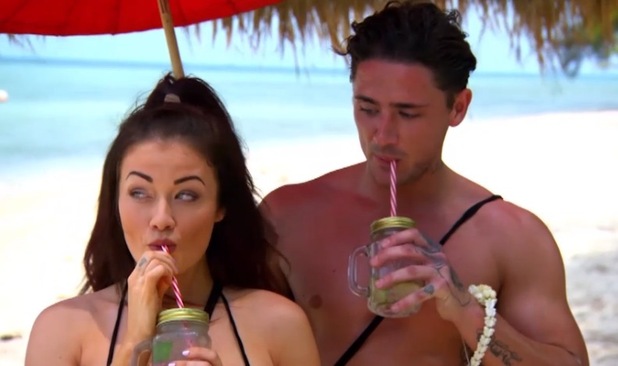 3.
"Her t*ts are like spaniel's ears, f**king bouncing all over the place."
Liam on Jem
4.
"Liam is more annoying than thrush."
Chloe
5.
"She's a fun sponge."
Liam on Jess' refusal to play spin the bottle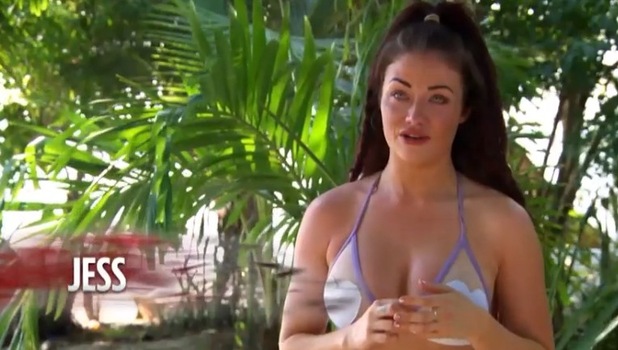 6.
"She didn't even want to kiss him with her lips. I'd give him a kiss with my p*ssy lips."
Jem on Jess refusing to kiss Gaz
7.
"I don't fancy any of them. Bear's a sh*t stirrer, Liam's a sh*t stirrer, Gaz hasn't spoken and Jordan was engaged last week."
Chloe's initial assessment of the men
8.
"I have to spend a night with the horniest b*stard in the house."
Gaz after Jem picks him for the penthouse suite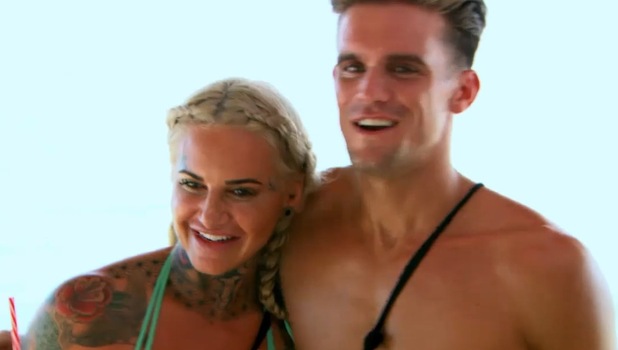 9.
"If you go under the sheets and start spitting on my d*ck there's not a lot a guy can do."
Gaz on sleeping with Jem
10.
"Bear is the most annoying person I've ever met in my life. It's like talking to a f**king five year old."
Chloe on Bear
11.
"I got ruined last night, absolutely annihilated. My ex Hawley lasted three seconds and Gaz made me c*m eight times in one night."
Jem on sleeping with Gaz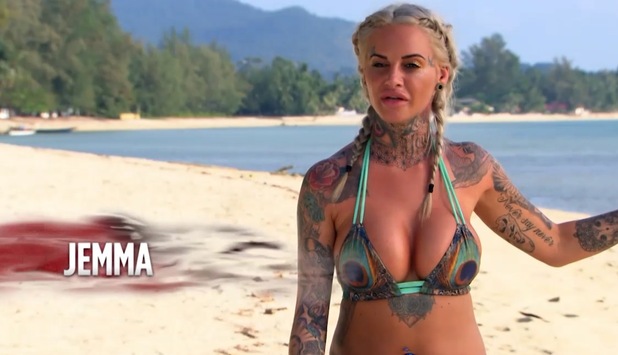 12.
"Olivia's already dripping like an egg sarnie. Some f**ker get the wet floor signs out."
Liam on Olivia during their massage date
13.
"You have feelings? Sh*t."
Chloe when Bear says he had feelings for an ex
14.
"I've had some absolute rotten turds of exes. I'd say 95 per cent of them are fully fledged turds."
Jess on her exes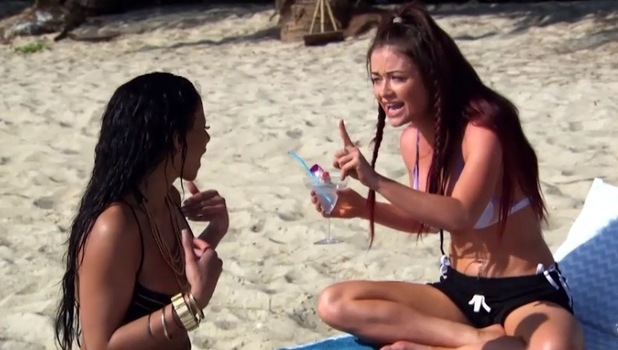 15.
"I'm scared and have a semi. Scared because of who it is and a semi because I've been through them. Good memories."
Bear while waiting on the beach for the next ex
16.
"The girls started bitching and I was in the middle thinking, 'I want an orgy.'"
Bear when Kayleigh and Jess are arguing
17.
"You look like a f**king used condom."
Kayleigh to Jem
18.
"I woke up this morning with Jordan. I didn't touch him all night, nothing happened. He gave me a little boner in the back. And I have to specify it was little."
Kayleigh on spending the night in Jordan's bed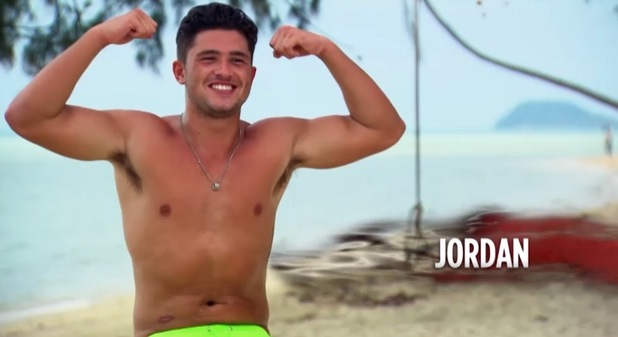 19.
"These bitches are jealous. They clearly see I look sick and they look sh*t."
Kayleigh on the villa girls
20.
"I f**king hope the A&E here isn't too rammed because if last night is anything to go by, Kayleigh will be there every f**king night."
Jem the day after having a massive fight with Kayleigh
21.
"I genuinely think Bear has more chance of meeting the Pope than pulling Chloe."
Jess on Bear's chances with Chloe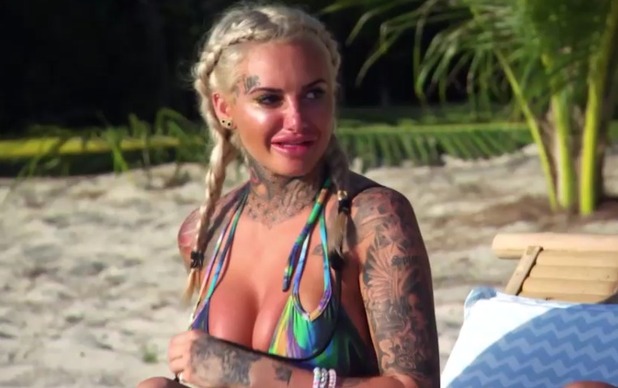 22.
"A confetti condom gone wrong."
Kayleigh on Jem
23.
"It's like a massive game of bad Chinese whispers. 'I haven't met you but I heard you said this about me.' 'Well I heard you said this about me.' Girls, f**king sit down and have a chat."
Gaz on Kayleigh and Jem's row
24.
"I've only been in the villa two days and I've c*m eight times thanks to Gaz."
Jem on sleeping with Gaz
25.
"If he comes here I'll end up in a Thai prison."
Jem on ex-boyfriend Hawley
EOTB continues Tuesday at 10pm on MTV