Celebrity Big Brother's Heavy D has said Lewis Bloor is always talking about himself, saying: "It does your head in."
Viewers saw Heavy and Lewis embroiled in a row on Tuesday night (16 August) after Heavy poked fun at Lewis' focus on himself while talking to Marnie Simpson. Lewis was NOT happy and ended up throwing a drink over Heavy and getting himself a final and formal warning from Big Brother.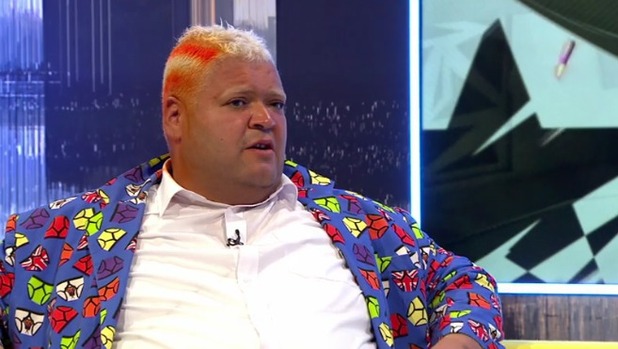 Heavy was evicted later that episode and appeared on
Big Brother's Bit On The Side
to chat with Rylan Clark-Neal who, of course, asked him about Lewis.
"Do you know what it is?" said Heavy. "Lewis is a little bit touchy, touchy. But he does go on a bit. He talks about himself and Marnie all the time. 'I'm this, I'm that, I'm the oracle of everything.' He's always talking about himself, what he'll do, 'me and Marnie, me and Marnie.' It does your head in, spins your nut. You don't want to hear about that all the time so I said to him, 'It's not all about you. Ask a few questions about other people' and he took it very personal."
It all got quite heated on
BOTS
when Rylan asked the panel - Matt Richardson, Denise Welch and Carol McGiffen - what they made of the row.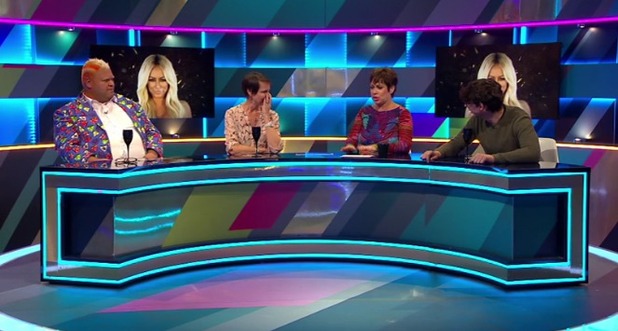 Matt responded: "When you're shown up to be a d*ckhead like Lewis has, basically, he's already on the back foot. If someone is already really annoyed, pushing them and pushing them... I think [Lewis] was right to react like that."
Denise was also not a
Heavy D
fan, telling him: "I think in this world there are a lot of people who get away these days by being nasty, vicious and goading and then saying it's only banter and that's you Heavy D. That's my opinion."
But Carol disagreed, saying Heavy hadn't intended to get a reaction, he was just telling Lewis what he genuinely thought, and he was right to NOT react when Lewis threw the drink over him.
"Heavy is right. People should never overreact and get so worked up about stuff," said Carol. "What was Lewis getting so upset about?" SHe added she didn't believe Heavy wanted a reaction, he just "actually believed" that Lewis was boring with his talk about himself.
CBB
continues at 9pm on Channel 5.