Ex On The Beach kicked off its fifth series this week with the usual mix of drama, sex, fighting, tears and everything in between. Miss the episode? Here's your recap of the highlights!

1. JORDAN V. BEAR
Jordan and Bear's rivalry from series three is back. After arguing over who won Megan McKenna first - Bear said he did as they kissed first, while Jordan pointed out he slept with her - they turned their attentions to Chloe, who they both said is the most attractive girl in the villa. The only problem...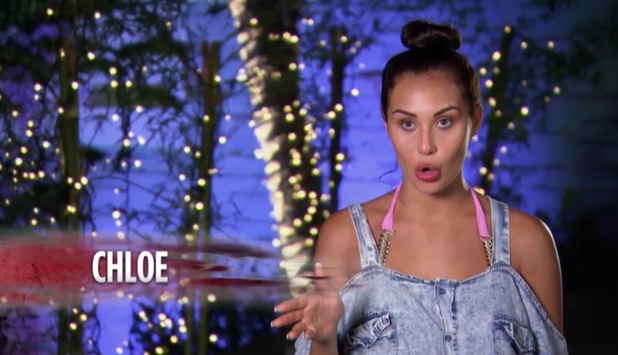 Chloe is just not interested! "Bear's a s**t stirrer and Jordan was engaged last week." Bear thought she was playing hard to get but Chloe simply said: "Bear is the most annoying person I've ever met. It's like talking to a five-year-old... sometimes he's funny and most of the time he's f**king irritating. when someone says no it's a f**king no. Leave me alone. How many more times?"

2. GAZ TALKS CHARLOTTE AND BEDS JEMMA
Gaz arrived on the beach saying it was a big test for his relationship with Charlotte Crosby and if he was tempted in the villa it meant he and Char weren't meant to be. He was sent on the first date of the series with Jess, where he opened up about his relationship. "We get on so well and get to a point like a fence. How long do I wait?" He insisted he's changed and all he wants to do is sort things out with Charlotte, have some fun - but not too much! And he absolutely 100 per cent WON'T sleep with Jemma. Er...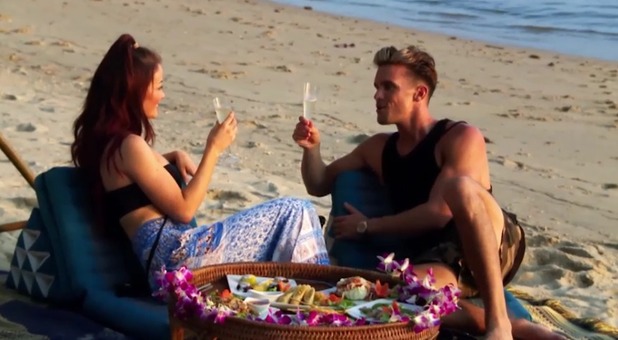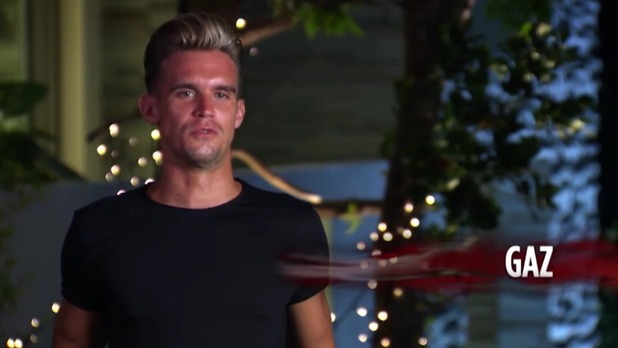 Yep. Gaz slept with Jemma on the first night after she invited him to join her in the penthouse. "My plan has now kind of gone to s**t. I have to spend a night with the horniest b*stard in the house." They were straight into bed and afterwards Gaz simply said: "Well, that escalated quickly..."
The next day he said: "Technically I've done nothing wrong. At the end of the day I'm single. It was just sex. I don't like Jemma like that. The main test for me is if I don't fall for someone in this house I know I want to be with Charlotte."

3. JESS WON'T PLAY SPIN THE BOTTLE
The first row of the series was brought on a game of spin the bottle when Jess refused to kiss Gaz when the bottle landed on her. "I don't want to be kissing everybody straight away, thank you very much." Some of the guys called her boring and Jordan joked: "Let's just play spin the handshake." Liam's reaction, meanwhile, led Jess to change her opinion on him. She'd initially quite liked him but no more!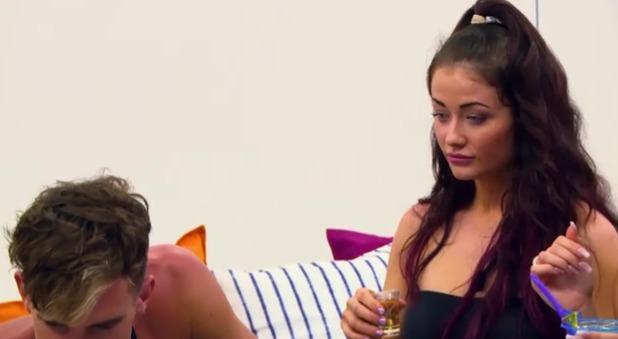 3. OLIVIA AND LIAM GET CLOSE
Olivia and Liam were sent on a sexy massage date which gave Liam the chance to "get his hands on Olivia's peach of an ass." After a steamy rub down they jumped into the the hot tub and shared a kiss... but there's no fairytale just yet. "For the time being Liam is great," said Olivia. "We're getting on, he's fun, he's fit but there's something I'm not 100 per cent sure on so I won't put all my eggs in one basket as you never know who will come into that villa." The next day Liam commented: "She has a nice ass but she isn't f**king that fit." He's now turned his attentions to Kayleigh.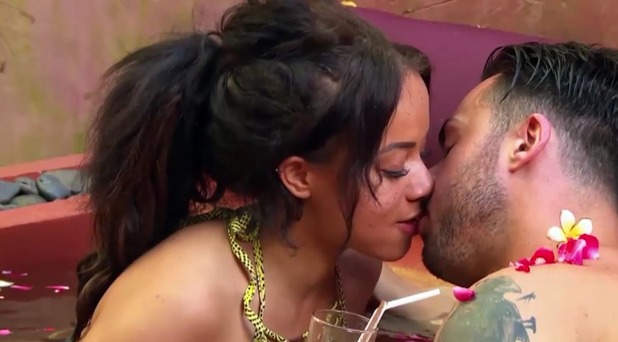 4. KAYLEIGH'S ARRIVAL CAUSES AGG
Who knew Kayleigh's arrival as the first ex would be SO dramatic? She had a one night stand with Bear, hence being on the beach, but the girls were NOT happy about her joining them. On the beach she was accused of being a keyboard warrior and writing nasty tweets, while Chloe remarked: "She's pretty much f**ked all my exes." Jess revealed Kayleigh once betrayed her trust by backstabbing her and revealing secrets to an ex. It was so bad for Jess she even threatened to leave. "She's the most toxic person I ever met." Kayleigh didn't seem to care. "These bitches are just jealous."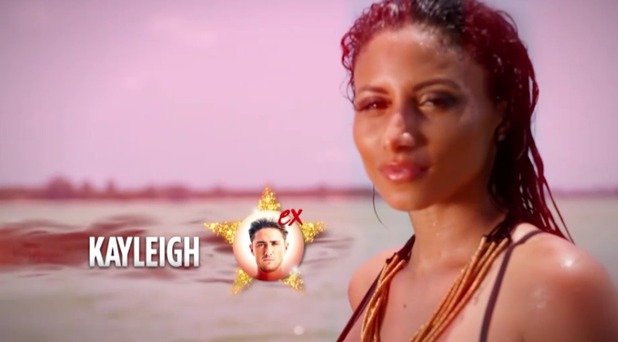 5. BEAR AND JORDAN TRY IT ON WITH KAYLEIGH
Two people quite happy to see Kayleigh, however, were Bear and Jordan. For the former, he wanted to schmooze her and get some hanky panky, while Jordan liked the idea of swiping Bear's former partner out from under his feet. Bear took Kayleigh off on a cocktail making date and said they should have each other's backs, promising he wouldn't hook up with anyone else while Kayleigh was there. Kayleigh agreed to have his back... but didn't make any vow about other men. Back at the villa, Jordan immediately tried it on and Kayleigh agreed to sleep in his bed that night although she insisted the next morning nothing happened. Not that Jordan cares, as he told the boys the next day he only did it to make Bear mad.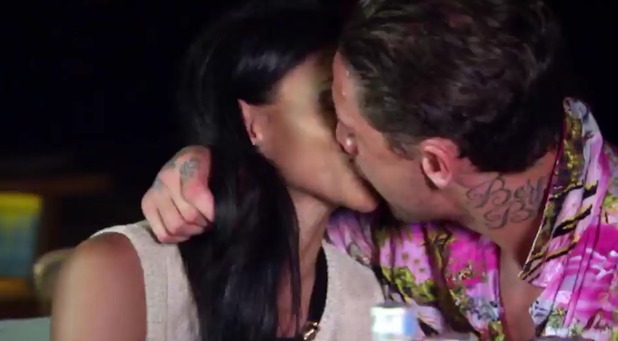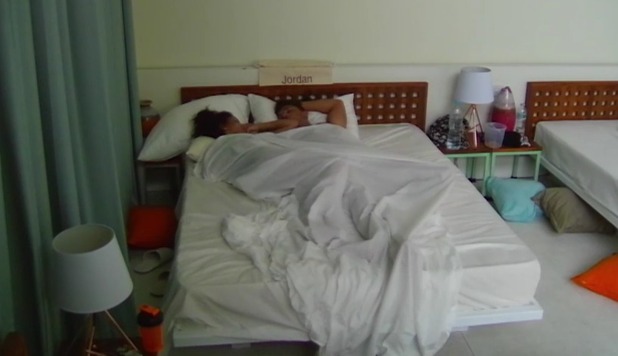 6. JEM AND KAYLEIGH FIGHT
Jem, meanwhile, was NOT happy with Kayleigh when she found out Kayleigh had called her a "confetti condom gone wrong." So when Kayleigh arrived back from her date with Bear it all kicked off. Kayleigh accused Jem of saying things about her, Jem denied it. As Gaz pointed out: "It's like a massive game of bad Chinese whispers. I haven't met you but I heard you said this about me. Girls, f**king sit down and have a chat." Jess simply said: "I think World War III might have erupted." The row between Jem and Kayleigh got so heated it ended up physical and Jordan had to rush in and separate them. Producers gave both Jem and Kayleigh a warning about their behaviour.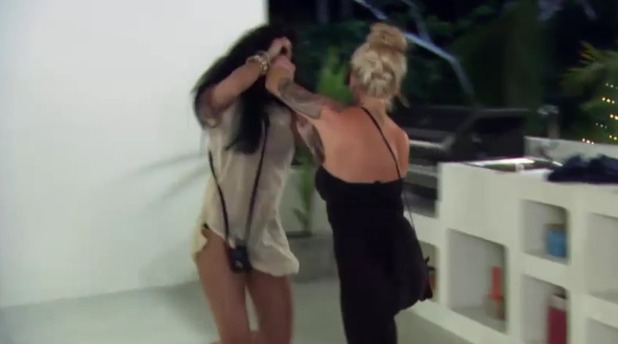 7. JEM IN TEARS WHEN EX HAWLEY ARRIVES
Jem had already told the group she'd hate ex Hawley to arrive as it was still raw and emotional. He once brought a girl back home when Jem was still in his bed. Unfortunately for her, that's just who turned up on the beach at the very end of the episode. "I still love him and hate him as well, that's my problem," she said. "My feelings towards Hawley are so extreme. Anger, upset, everything. I've never felt like this in my life." When Hawley emerged from the sea, Jem was visibly shaken. He told her: "You make a mug of me, hope you're ready for me to make a mug of you..."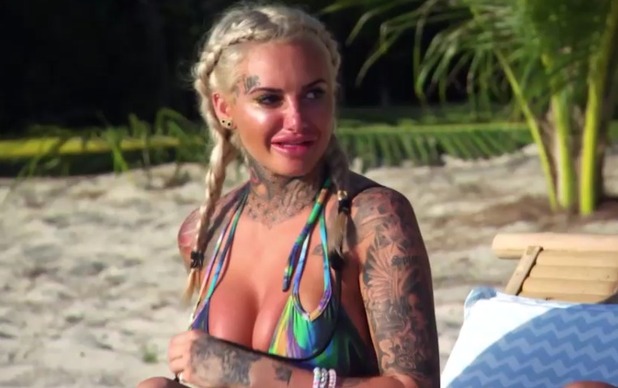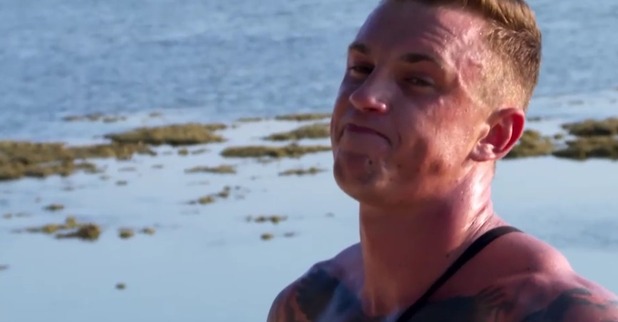 EOTB continues 10pm on Tuesday