Jordan Davies and Stephen Bear have started the fifth series of Ex On The Beach debating who got Megan McKenna first...
Charming!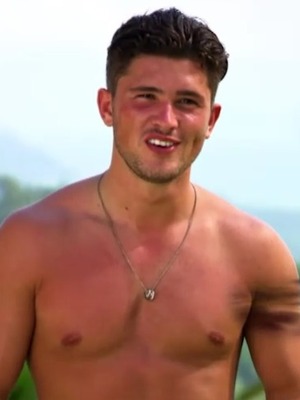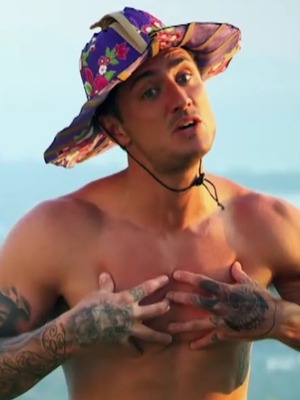 The boys appeared in the third series of
EOTB
alongside Megan. Viewers know she
initially had a flirtation with Bear
before
switching her affections to Jordan
, whom she
ended up being engaged to
before they split for good last year.
In the first episode of the all-star
EOTB 5
, we met this year's singles, all of whom had appeared in previous series. And it didn't take long for the old rivalry to start between Jordan and Bear when it emerged they both rather fancied co-star Chloe Goodman.
Bear remarked: "You know what we're going to have again? Who is going to win Chloe Goodman."
He added: "I won Megan first and I'm going to win Chloe first."
"And I took her off you," replied Jordan.
"Sloppy seconds," dismissed Bear. "I kissed her first."
"Well I shagged her and you didn't."
"I didn't want to shag her."
Bear then told the camera: "Now, I won Megan first because I kissed her first and I'm going to win Chloe again."
"Oh Christ here we go!" said Jordan.
But they'll have to work hard if they want to win over Chloe as she's not fussed on either of them. "I don't really fancy any of them yet," she said. "Bear's a s**t stirrer and Jordan was engaged last week."
Hmm...
Then it all changed when Bear's ex Kayleigh Morris arrived on the beach and they both wanted her. Bear wanted to resume things, while Jordan wanted to steal Kayleigh away. Unfortunately for Bear, she chose to sleep in Jordan's bed on the first night, prompting Jordan to whisper across the bedroom, "Winner!"
Meanwhile, Megan's now a castmember on
TOWIE
and smitten with co-star boyfriend Pete Wicks, whom she's described as the "perfect gentleman and boyfriend."
EOTB
continues Tuesday at 10pm on MTV.