Outspoken, outrageous and not afraid to hold back, our fave TOWIE girl Megan McKenna brings us the weekly goss, fresh out of Essex!
From dishing on hunky loyal boyfriend Pete Wicks, to her big singing dreams and how she deals with internet trolls, here's Megan's second column in full. (
Originally published in Reveal magazine issue 32.
)

Laters haters!
"People are so nasty to me on social media and in particular, they really pick on my figure and my small boobs. I've got a massive fan base, who I love, but it's hard not to let the trolls get to me sometimes. Just because I'm on a reality TV show, it doesn't mean I don't have feelings like every other girl. It's definitely made me feel more conscious about my boobs but Pete tells me I've got a lovely figure, bless him. If you've been trolled, I'd just say to not let the bullies get you down. If they're sitting behind their computers, they probably don't lead very interesting lives, do they?"

Perfect Pete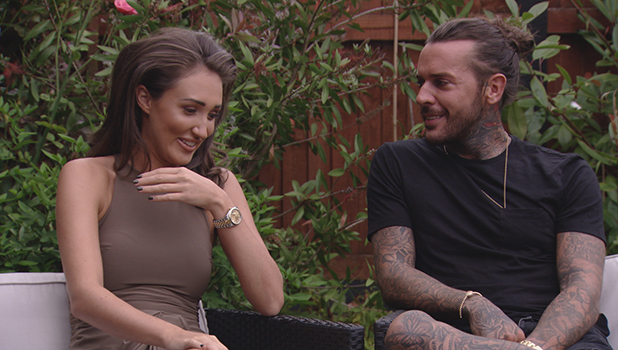 "Me and Pete have been having a lot of agg on-screen but it hasn't affected us as a couple. We stand by each other and always have each other's backs. I'm lucky to have someone who is so supportive of me, and I'm supportive of everything he does. Pete is a really reasonable person and it has been hard for him. I was surprised to see him upset but it made me feel special that I mean so much to him. I'm getting so fed up with the drama with the girls. I don't want to talk about Chloe Meadows, she hasn't been a good friend to me at all, and Chloe Lewis just needs to drop this now. I have feelings too and everyone is making out that I've isolated Chloe. What about me? I'm completely on my own."

Naked distraction!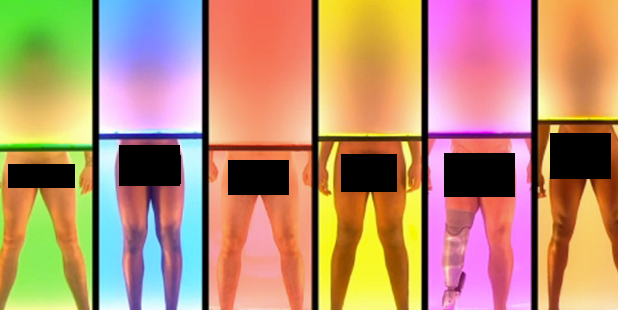 "I can't stop watching
Naked Attraction
on Channel 4. I can't get over that people would go on national television and get their bits out. It makes me cringe so much when they have to hug. Some of the willies on there were vile! If you're going to go on a programme like that, make sure you've got a decent piece. They were like those mini-sausages you get from M&S. If it was us Essex girls on there, we'd have a spray tan, a Hollywood wax, a vajazzle – I'd make sure I was down the salon the day before. I'm all for natural bodies but come on…"

Biggest loudmouth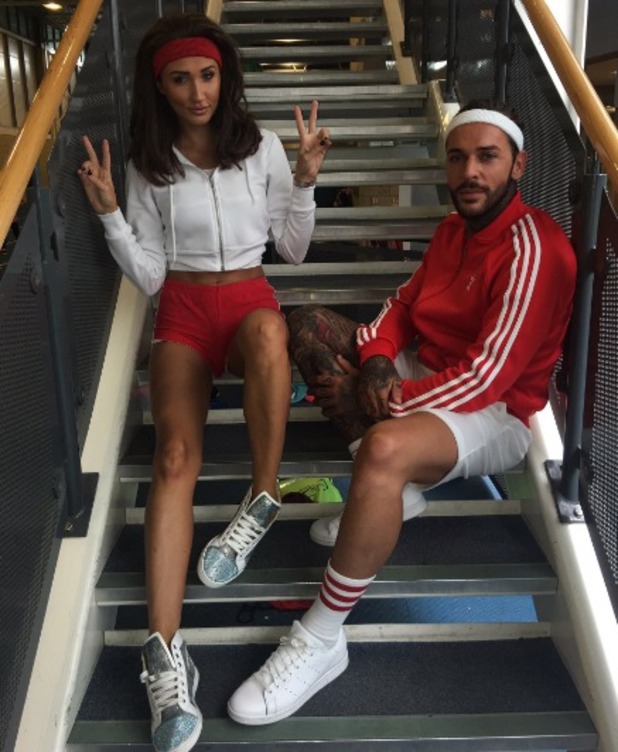 "We held a sports day on
TOWIE
last week and they're lucky I even showed up. I don't think I ever joined in at school – ever. I don't exercise at all but I eat a really healthy diet because I'm coeliac. Luckily I didn't have to do any physical exercise, and got entered into the 'Essex's biggest mouth' challenge. Chloe Lewis was crowned winner but I'll let her have that one – we all know who the true champion is."

Singing dreams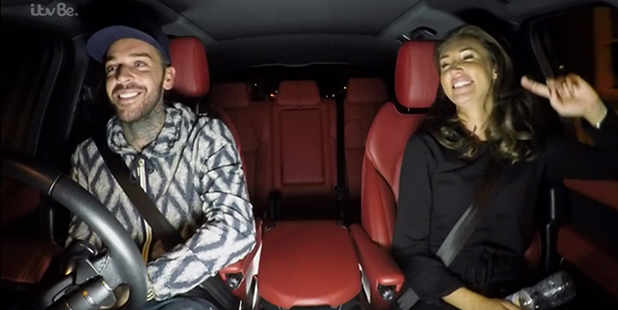 "You may have noticed I've been singing a lot on Snapchat lately, and we created our own version of Carpool Karaoke on
TOWIE
. I've turned Pete into a Belieber! I have had a few meetings with producers and would love to release my own music but it's all about the right timing. I'd love to release music similar to Ariana Grande, with a bit of a country twist. Watch this space."

Outfit of the week
"Can I just say how much I love Lorraine. She's such a lovely woman and made me feel right at home on her sofa! I loved appearing on ITV's
Lorraine
and felt so glam in my Miss Pap black jumpsuit. It's sexy and smart rolled into one and perfect for a night out or lunch with the girls."
Send your questions and comments to Megan McKenna at megan@revealmagazine.co.uk