Celebrity Big Brother's Lewis Bloor has received a formal and final warning for unacceptable behaviour after a HUGE row with Heavy D... and it's all left Marnie Simpson VERY annoyed with Bear.
In tonight's episode we'll see Lewis losing his cool with Heavy D after the latter repeatedly interrupts a private conversation Lewis is having with girlfriend Marnie.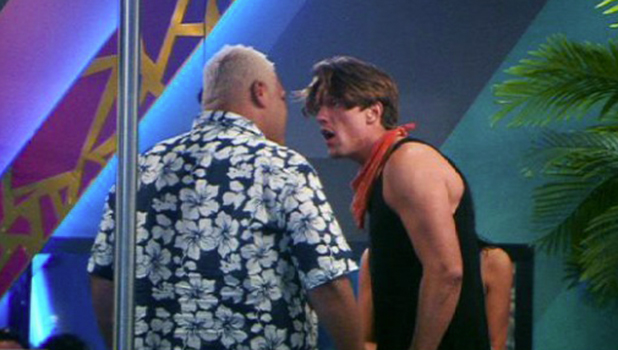 It's a pretty serious conversation about the future, their goals and achievements, but Heavy D butts in to joke Lewis is just boasting about himself: "It's all about me! Me, me, me!"
Well, Lewis doesn't like that and tells Heavy D he's reached the end of his tether with him.
An argument starts which then gets physical as Lewis throws a drink over Heavy D, forcing Big Brother to intervene and call Lewis to the Diary Room.
As Lewis walks away, Heavy D laughs: "If you can't handle the heat get out of the kitchen."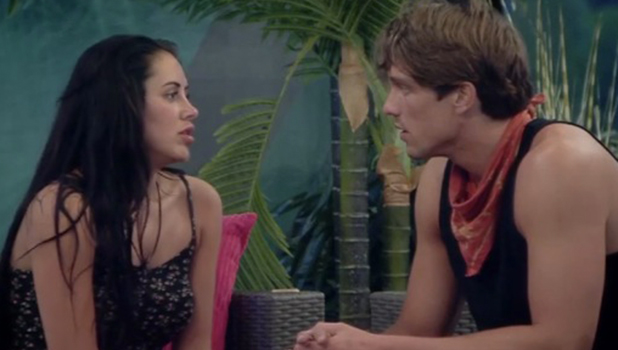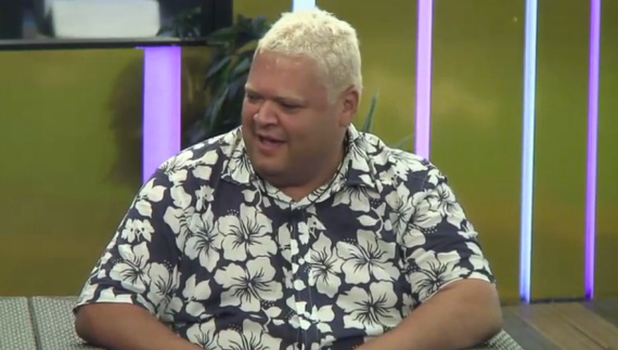 Big Brother tells Lewis his behaviour was unacceptable and he must remain in the Diary Room until he has calmed down. He's then given a formal and final warning for his behaviour.
Some fans have speculated Lewis was kept separate from the housemates overnight as he wasn't seen in the bedroom during last night's live feed.
While Lewis is in the Diary Room, Marnie is giving Bear and Heavy D a piece of her mind. She accuses Heavy D of winding up Lewis and says she's disappointed Bear didn't come to Lewis' defence when they are friends.
"That's your friend and you were standing there laughing," she tells Bear, who simply replies: "Heavy D is funny."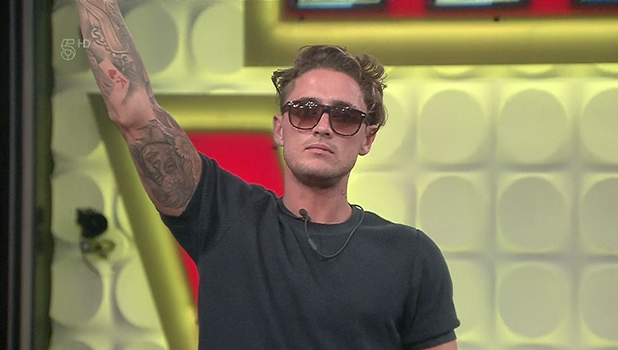 Marnie then tells the other housemates she's realised Bear is NOT a friend to Lewis: "He was just laughing! Even when it was his friend. I've now realised!"
Lewis, Heavy D and Bear all face eviction tonight alongside Renee Graziano. Lewis was nominated purely because of his friendship with Bear, with five housemates saying they either wanted to break up Bear's dominance in the house by getting rid of his friendship group, or accusing Lewis of not doing enough to condone Bear's behaviour.
One person NOT happy with that is Lewis' mum Claire, who phoned into
Big Brother's Bit On The Side
last night to say: "I think it's absolutely mad he got nominated for being a nice person. He's been amazing and true to himself [in the house] and it's totally unfair for him to be nominated because of someone else's behaviour."
CBB
continues 9pm on Channel 5.