Celebrity Big Brother star Lewis Bloor's mum has said it was "totally unfair" for housemates to nominate him on the basis of his friendship with Bear.
The ex-
TOWIE
star found himself on the chopping block when five housemates nominated him on the basis he's pals with Bear, whose behaviour has been divisive and upsetting to some housemates.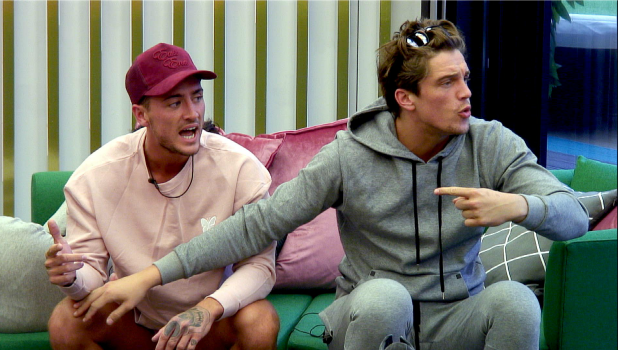 Bear is eternally nominated, so didn't need to be nominated again when the housemates cast their votes on Sunday night (14 August).
The housemates watched each other nominate so Lewis was aware of the reasons behind him facing eviction. He pointed out nobody had nominated him for a personal reason, it was all because he'd been a good friend to Bear.
Phoning into
Big Brother's Bit On The Side
last night, Lewis' mum Claire said: "I think it's absolutely mad he got nominated for being a nice person. He's been amazing and true to himself [in the house] and it's totally unfair for him to be nominated because of someone else's behaviour."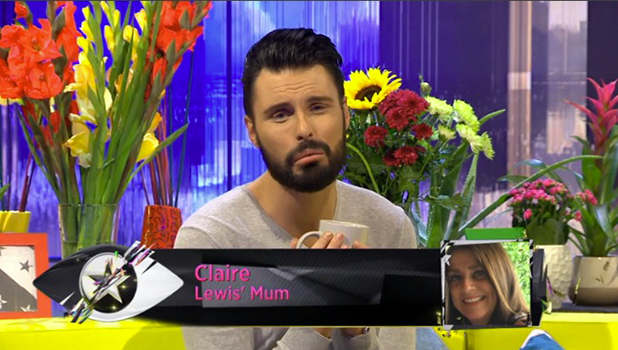 Claire added she's "happy" that Lewis has started to distance himself from Bear. On last night's show, viewers saw Lewis finally lose his patience with Bear after the latter defaced a year book given to the housemates for their school task.
He warned he'd walk away from Bear quite happily, despite having been loyal to him from the start and always having his back.
"Lewis is a good guy," said Claire, "and he'll stick by someone but I think he's had enough. He pulled Bear up numerous times when it got too much and tonight has just shown that enough is enough and whatever he says and does doesn't make the slightest bit of difference to Bear's behaviour!"
CBB
continues 9pm when Lewis, Bear, Renee Graziano and Heavy D face eviction.