Celebrity Big Brother's Lewis Bloor has reached breaking point when it comes to Stephen Bear's antics… but some viewers have questioned whether it's a last-ditch attempt to secure votes ahead of tonight's eviction.
Lewis has been
Bear's biggest ally in the house and so far Bear's controversial behaviour
hasn't annoyed him the way it has other housemates. In fact, they've been frustrated with Lewis NOT stepping in to stop Bear.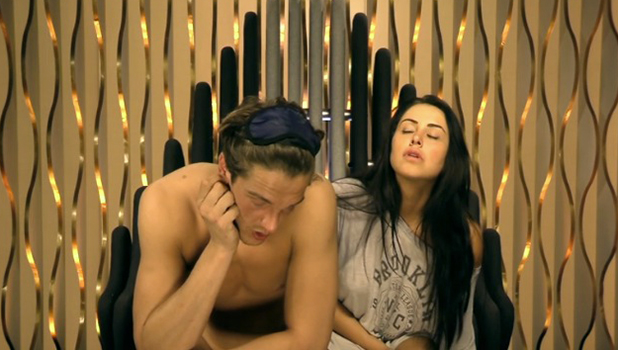 When nominations were beamed into the house on Sunday,
Lewis found himself up for eviction after FIVE housemates chose him on the basis of his friendship with Bear
, accusing him of encouraging Bear's behaviour and not condoning it.
They couldn't nominate Bear as he's already eternally nominated.
But Lewis lost his cool on Monday night (15 August) when Bear's latest prank involved defacing a year book the housemates were given in their school task, which had included pictures of Lewis and Marnie Simpson's love story.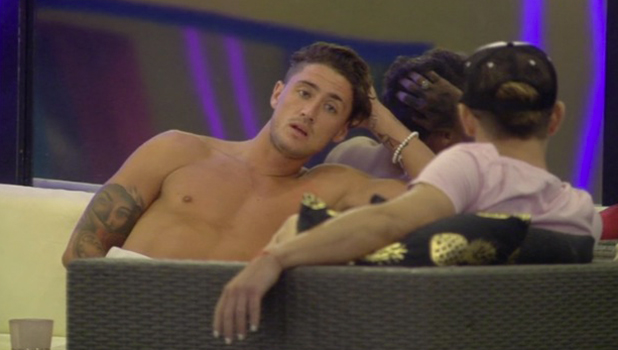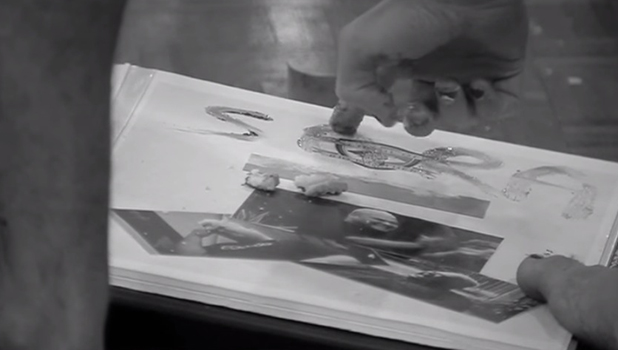 Storming off to the Diary Room, an outraged Lewis said: "Not only does [Bear] piss everyone off, he's starting to piss his friends off a little bit. I love him and stand by him but my main priority in the house is Marnie.
"That was a lovely f**king thing for us to have and he destroyed it because he has nothing better to do. It's getting on my nerves. I'm starting to see where the line has been crossed."
Lewis went on to say: "When they give us a book of nice pictures and compliments it's something to be respected for the group. That's anarchy. That ain't intelligent. His actions will mark his future.
"If he wants to turn on someone who has been ruthlessly loyal and promised to go down with the ship with him, if he wants to put his actions against my words, then luckily enough he's not my best friend in the house, Marnie is, and as long as she stands by me I'll have no problem walking away from him."
Reaction to Lewis' powerful statement on Twitter was mixed, with some viewers - including
TOWIE
's Chris Clark and ex-
CBB
star James Jordan - suggesting it was a clever game plan.
Lewis faces Bear, Renee and Heavy D.
Lewis was looking for a reason to distance himself from Bear
Realised his friendship with him got him put up for nomination @bbuk #CBB

— James Jordan (@The_JamesJordan) August 15, 2016
Lewis is using this excuse to distance himself from bear now, so he don't get put up for eviction #gameplaying

— Chris Clark (@ChrisJClark_) August 15, 2016
Lewis is now drifting away from Bear simply cuz the other housemates nominated him for being a Bear follower. Kmt #cbb #gameplayer

— MsTee (@Larissablexy) August 16, 2016
@lewis_bloor the turncoat he thinks he's gonna be saved if he distances himself from @stephen_bear. #noloyalty #cbb #bbuk

— Miss Dysfunction (@Chloroform_Rag) August 16, 2016
@lewis_bloor using the yearbook to ditch bear so he doesn't get nominated again , Lewis was moaning about it in the first place #ruthless

— Frankie Greensit (@FrankieGreensit) August 16, 2016
As predicted by me! Lewis has done a 360 on his so called mate Bear

— Dawn Jamison (@dawnyjai) August 16, 2016
Is Lewis turning on Bear to save himself from the public or is he actually realising what a knob he is

— m (@GREYSlNTERN) August 15, 2016
Lewis is only trying to make out he's dropping Bear as he thinks it'll save him from eviction. Wouldn't have said that if he wasn't up #cbb

— Roger Smith (@RogerSmith0909) August 15, 2016
Funny that Lewis found out he is up for eviction because he's friends with Bear, so now has started to turn against Bear. #desperate #CBB

— Abigail Thompson (@AbigailThomp) August 15, 2016