Celebrity Big Brother's Stephen Bear's brother has accused Renee Graziano of "belittling" his sibling by calling him a roofer.
The
Mob Wives star referenced Bear's profession
after losing her temper with Bear last week, shouting: "That boy at home would roof my house. I wouldn't even give him any of my f**king time. It's what you do for a living, you f**king stand on a ladder."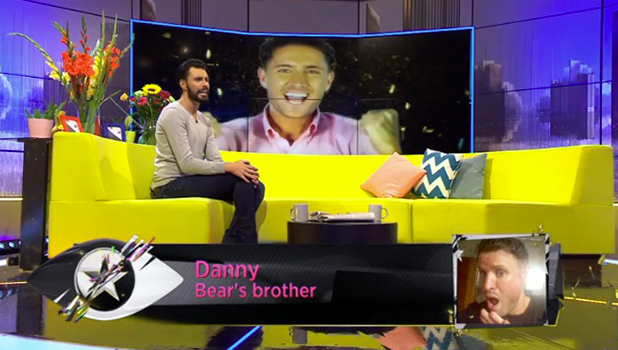 Phoning into
Big Brother's Bit On The Side
last night, Bear's brother Danny said: "Let me tell you something, he might be a wind up but it's never nasty or personal unlike some who claimed he was a degenerate f**king roofer.
"I tell you what, Rylan, I'd rather do an honest day's work like a roofer, which is skilled, or trade like builder, plumber or electrician who built this country. She should never belittle him for doing something he should be proud of."
He added: "Stevie has got a very tough exterior and can be very hard to read but underneath he's a beautiful boy. You couldn't wish to meet a more loving kid. He even rescues pussycats and dotes on his family."
Danny also said the whole Bear household thrives on humour. "What you see in him there is a daily occurrence in our household and we never stop laughing. As the old man always says, a day without laughter is a day wasted.
Controversial and divisive contestant Bear is nominated for eviction tonight (as he's eternally nominated) and will face Lewis Bloor, Renee and Heavy D in the public vote.
CBB
continues 9pm on Channel 5.