Kym Marsh's teenage daughter Emilie Cunliffe made her live TV debut alongside her mum.
Coronation Street
and former Hear'Say star Kym appeared on
Loose Women
as a guest panellist and producers invited Emilie along to chat about her own singing career.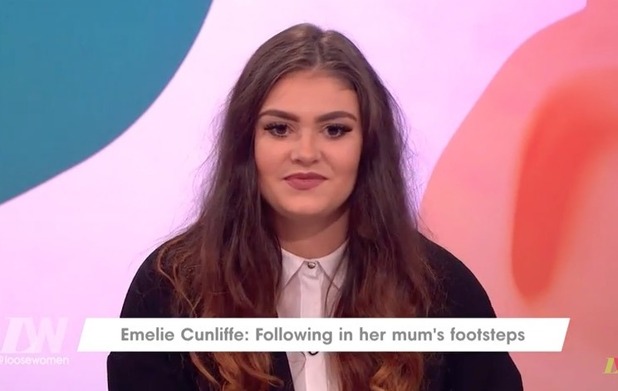 Emilie, 18, is hoping to follow in the footsteps of her showbiz mum and has spent the past weekend performing her debut single 'Dancefloor' in Ibiza.
"We only got back at 5am today!" Emilie told Kym and the rest of the panel earlier this week.
Kym then revealed that she has been encouraging Emilie with her singing career, as - like herself - it is what she has wanted since a young age.
"Emilie has been doing this since she was a little girl, just like I did," Kym explained. "When she said that this is what she wanted to do, I couldn't be a hypocrite and say, 'No, why don't you go and be a lawyer'.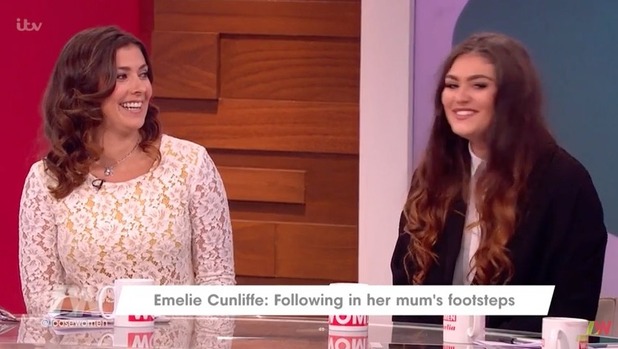 "But it's what she wants to do and also, she's really good. If she wasn't, I'd tell her. She knows I'd be honest."
Kym was already mum to Emilie and her brother David when she found fame on the 2001 series of
Popstars
.
So what has it been like for Emilie to grow up having a mother in the public eye?
"I do get a lot of people asking if it's weird having a famous mum and seeing her on the telly, but I just tell them that my mum is my mum, just like theirs is their mum," she said.
And when asked if Kym ever embarrasses her, she laughed: "Yes! Honestly, sometimes she just doesn't know when to stop. She's good though, she's funny!"