CBB's Chloe Khan has insisted she and Bear did NOT have sex in the house and has revealed they're planning to go away together when he's out.
The former
X Factor
hopeful was booted from the show on Friday night (12 August) and did the traditional post-eviction interview on
This Morning
on Monday.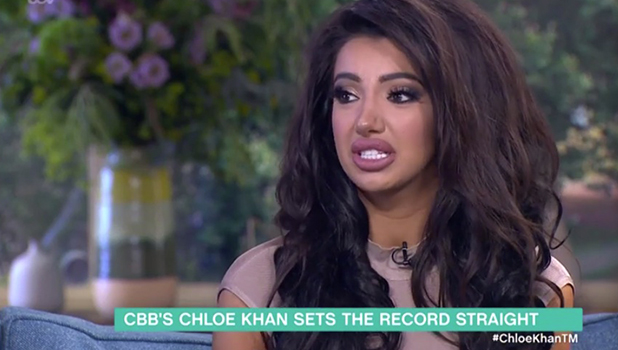 As you'd expect, she was asked all about her romance with the controversial Bear including *that* toilet scene where all viewers heard were moans coming from behind closed doors.
Chloe vehemently denied the pair had sex, saying: "When I first came out I didn't know about the headlines and what's been said. I spent a couple of days Googling and went, wow! I have to say I think Big Brother turned the microphone right up on there…"
Eamonn Holmes told her: "You were in that toilet and not having a wee… You must have had terrible constipation. So painful. The groans."
Chloe replied: "We honestly didn't do as much as what people think. We did a lot less. I think it's a shame it was behind a closed door as people couldn't see."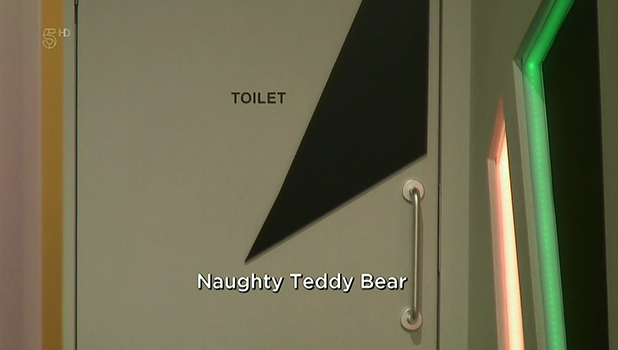 It's safe to say Eamonn isn't a Bear fan as he was quite honest with Chloe about thinking she let Bear walk all over her in the house.
"He's a controller and you fell for it," said Eamonn. "He controls everybody, he has to control the agenda of the day. He controlled you and that suited his agenda. Are you telling us this relationship will continue outside the house?"
Chloe said they had made plans to meet up once Bear is evicted, telling him: "We have plans. He did ask me to wait for him and he said if he went [during Friday's eviction] he would wait for me. And he said we'd go away for a few days when he gets out and just talk."
She admitted her relationship with Bear probably changed how people were viewing her, saying: "When I first went in there I was doing fine and the Bear thing kind of changed how I came across, I think. I knew how it would be at the time and I had to make a decision between being happy in there and being miserable."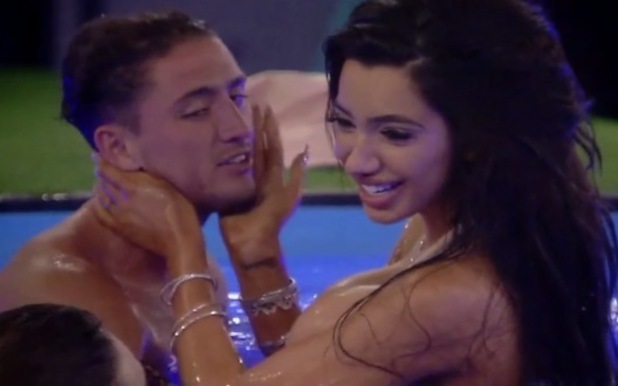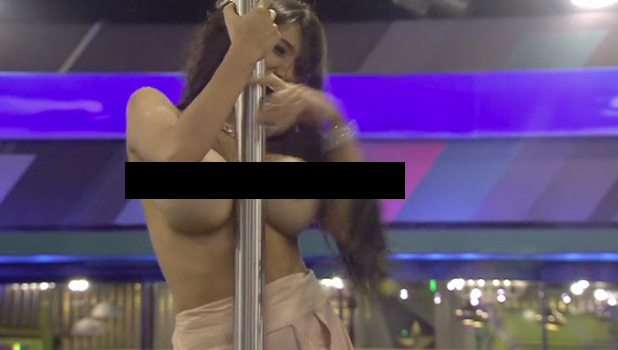 Chloe also said she felt she'd been given an unfair amount of flack considering what others had done in the house. "We actually all did the pole dance that night, the four of us, but only mine got shown… I think, to be fair to myself, a lot more people have been fully nude in the house and didn't get the flack for it. I took all the flack."
She defended Bear as being "sweet as well as devilish", pointing out viewers only see a "minimal" amount of their 24 hour day in the house so we didn't see Bear cooking for her every night and feeding Chloe "like a baby."
As for whether she thought about her family and eight-year-old daughter watching the show, Chloe said: "When you're in there for a while you kind of forget cameras are there. It's not like living in a home with family and people close to you, it's like a big party with a lot of friends. It's not a homely environment, Because I've done Playboy and glamour, I'm good at keeping my home and work life separate. I think I saw Big Brother as more of a job."
"My family will see it," she continued. "My little girl is young and this programme is for grown ups anyway. If she wants to watch it when she's 18 that's her choice."
Watch Chloe's chat below: