TOWIE's Chloe Lewis has brought up her feud with Megan McKenna again, saying she's still annoyed Megan has slotted into the friendship group so easily after everything that's happened.
On Sunday night's episode (14 August), Chloe told Lydia Bright she still believes
Megan DID sleep with her now-ex-boyfriend Jake Hall
, despite
Megan and Jake's repeated denials
anything has ever happened between them.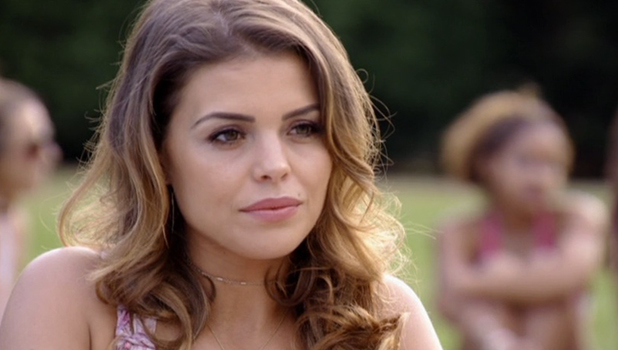 While attending Gatsby's pool party, Chloe said: "I'm enjoying [the party] but I just feel a little bit down in myself."
"Everything that's gone on, the whole Megan thing," she explained. "I just feel like when you do something in life you deal with the consequences and I feel like she's done something and not dealt with the consequences. "
Chloe added she's frustrated that
Megan's anger at her friends Chloe Meadows and Courtney Green
hanging out with Chloe and Lydia has kept everything fresh, saying: "The whole thing with Chloe and Courtney, I feel it's dragged everything on but I get on with Chloe and Courtney so why can't we be friends?"
"It sounds really sad," added Chloe. "But I feel like I'm on my own. I feel awkward anyway when it comes to things like this because I always had someone there for me. All I ever knew was Jake. I'm dealing with enough s**t let alone some girl who has slept with him behind my back."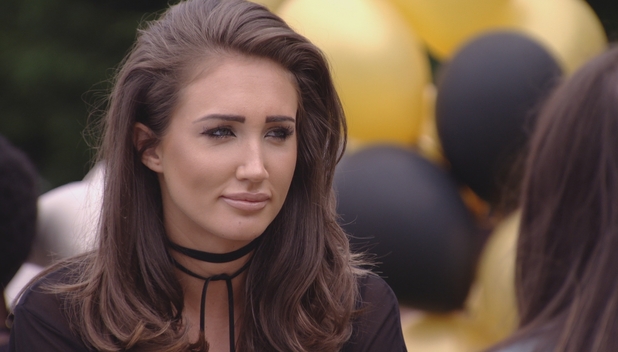 The
Megan / Jake / Chloe storyline has been going on since last series
when the rumour about Megan and Jake first surfaced. They've denied it but Chloe has never believed them. She's since split from Jake, who hasn't appeared in the latest series of
TOWIE
yet as he's recovering from an injury sustained on holiday over the summer.
And Megan then fell out with
Chloe M and Courtney, accusing them of being bad friends
by not defending her when the other girls criticised her.
Lydia told Chloe last night: "You have every single right to be angry and upset with Megan. You were a girl who was in love with a boy for eight years and stood by him through thick and thin. Then someone came along and slept with your boyfriend and then walked into the circle and everything's fine and everybody is fine with her."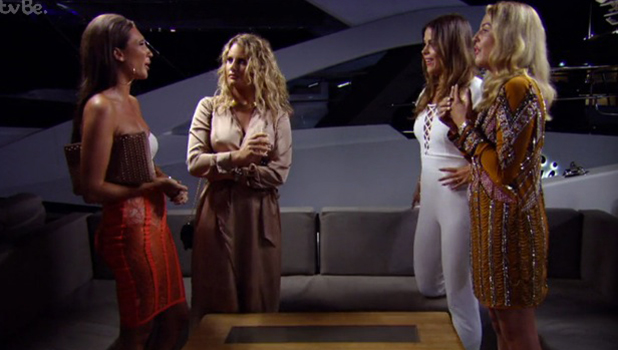 Things have still very tense between Megan and Chloe this series as we saw during the
TOWIE
special in Majorca when they had a MASSIVE row and failed to resolve their differences. Megan was furious after hearing a new rumour going around that she'd been dirty dancing on holiday with a man who wasn't boyfriend Pete.
Megan later said: "Chloe is still holding onto this rumour that she just needs to drop, because I am bored. I don't know how many times I can say that.
TOWIE
airs Wednesday at 10pm on ITVBe.
10 reasons why we want to be in TOWIE: