Celebrity Big Brother's Ricky Norwood and Aubrey O'Day have been given all the power in the house as part of a new school-themed task.
The latest task is taking the housemates down memory lane by dressing them in school uniform, appointing a head girl and head boy and renaming Big Brother as Headmaster.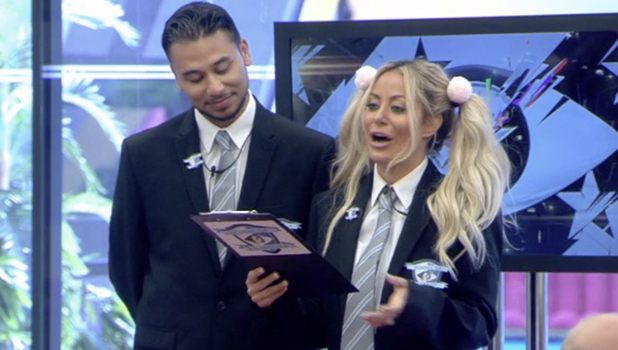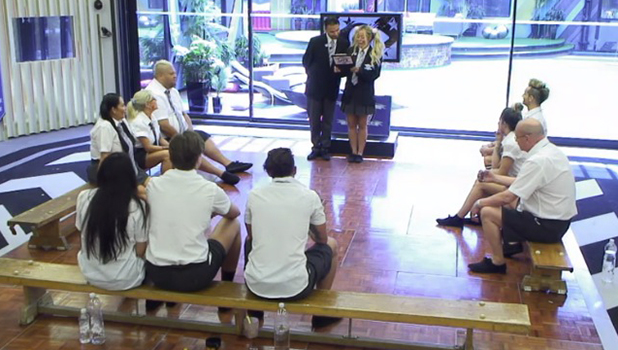 "Today, Big Brother is going to teach you all a lesson and send you back to school where you'll be expected to follow the rules," said the Headmaster. "Your day will be filled with school activities and lessons. If you behave you'll receive a reward, if not you'll be disciplined."
Ricky has been named head boy while a THRILLED Aubrey is head girl: "I'm like the most popular girl in school! I never got this role!"
Their first task was writing school rules and the Headmaster told housemates they must obey all the rules or Ricky and Aubrey could punish them!
Among the rules they wrote are:
- No disruptive behaviour
- Clean up after yourself
- Listen when others speak
- Take time to get to know the person you know the least
- BOOM BAN!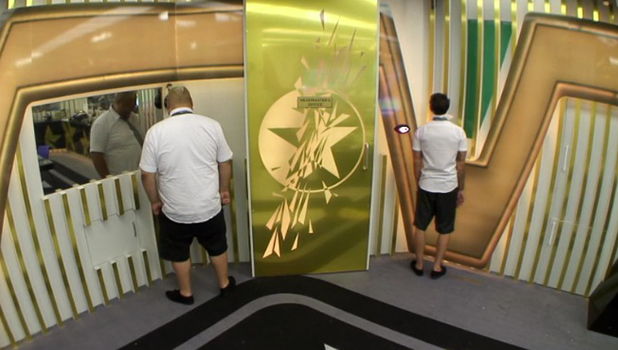 Sorry, Heavy D, the boom has been banned! Of course, Heavy D and
Bear
immediately started shouting 'boom', which meant they were punished by having to stand in the corner by the Diary Room, which is now the Headmaster's Office.
Meanwhile, the first task as pupils was a life drawing class in the garden, where easels had been set up. Housemates had to paint what they saw in front of them. Have a watch below to see how they got on!
CBB
continues 9pm on Channel 5.