TOWIE's Megan McKenna has signalled the end of an era by admitting she's outgrown Girl Band, much to the dismay of best friend Chloe Meadows.
When Megan, Chloe and Courtney Green joined
The Only Way Is Essex
during series 17 earlier this year, we quickly learned their friendship circle – featuring three other girls – was nicknamed Girl Band. They even had branded jumpers and t-shirts!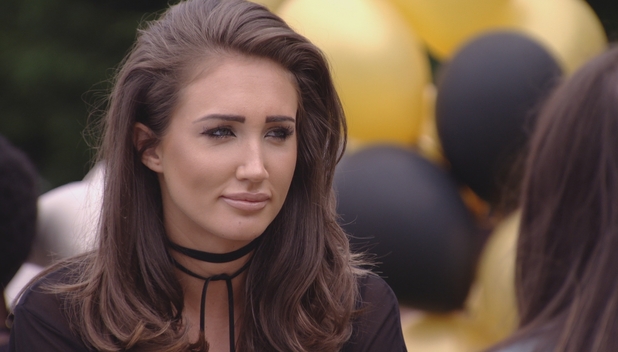 But on Sunday night's episode (14 August), Megan, who is dating co-star Pete Wicks, confessed she's moved on from Girl Band: "I definitely think I've grown out of the Girl Band thing. I think the Girl Band thing is a bit dead
Things have been
tense between Megan, Chloe and Courtney in recent episodes
, after Megan accused the two girls of being bad friends to her. It led to tears, drama and shouting (from Megan) before Megan and Chloe appeared to bury the hatchet last week.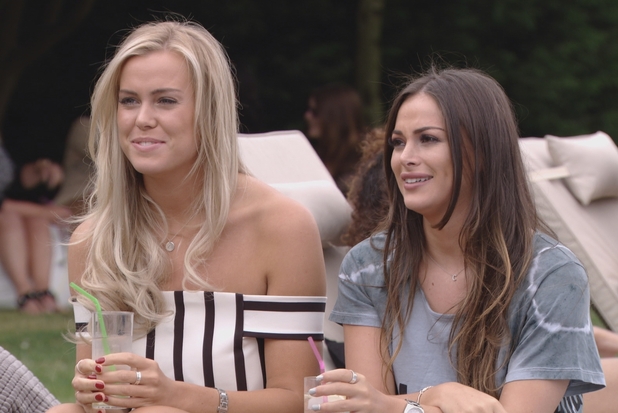 But that doesn't mean things are going back to normal.
"It's nice we can be civil," said Megan, after Chloe and Courtney came to sit with her at Gatsby's pool party. "It will take time for our friendship to build. So much has gone on. It's not been one little thing."
Chloe said she felt more relaxed coming to the party knowing she could talk to Megan, suggesting: "I think we'll get there again. It will take time."
Courtney added: "It can only go up now. We'll have a Girl Band reunion soon."
When Megan said she'd outgrown Girl Band, Chloe replied: "That's so sad. I'll throw away my hoodie."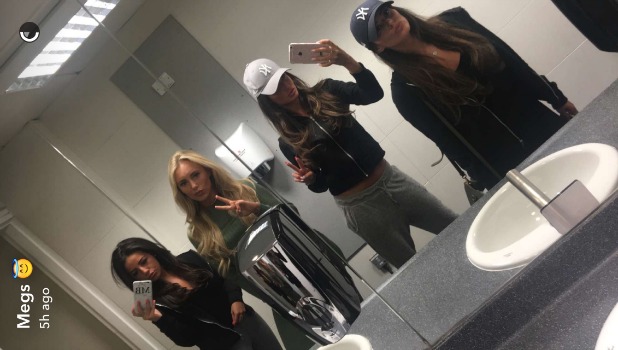 Chatting to
Reveal
earlier this year, Megan had explained the concept behind Girl Band: "It's me, Chloe, Courtney, and our other friends Madison, Amber and Jordan. There's a group of us, we're all best friends and we all have each other's back. We always wore stuff that mingled in with each other and we actually looked like a Girl Band."
Chloe added: "We accidentally coordinated our outfits and the name just stuck."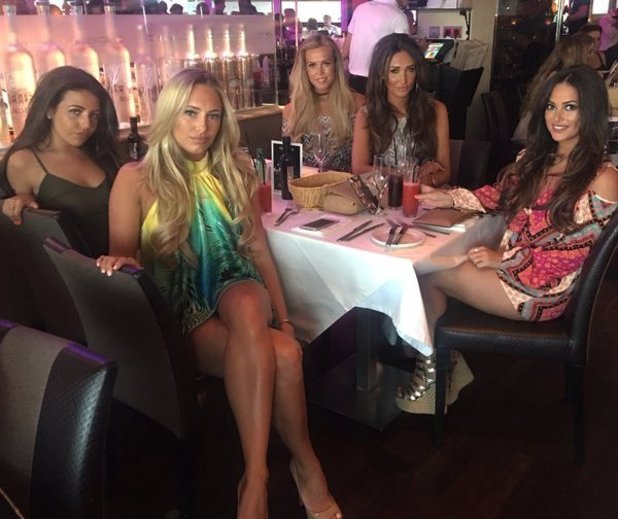 Megan's annoyance with Chloe and Courtney started when she felt they didn't have her back in confrontations with the other girls, such as an off-camera incident over dinner in Majorca this summer, where she said they didn't back her up as she rowed with Chloe Lewis and Lydia Bright
It was exacerbated when Chloe and Courtney began hanging out with Chloe L and Lydia, although they argued because Megan is smitten with Pete, they need to make new friends so they aren't isolated.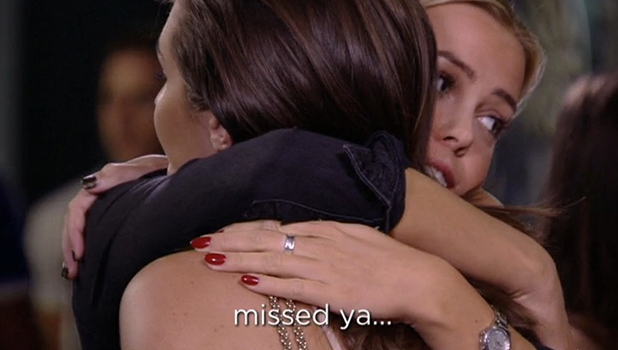 After a frosty few episodes, Megan and Chloe came to a truce of sorts last week after meeting on a night out. "I apologise for shouting at you," said Megan. "You know what I'm like when I get upset. I do react in the wrong way. It's only beause it does come from my heart.
"You are like my sister," she continued. "I've treated you like a sister my whole life and has upset me the most is that I have your back over everything. I would walk over hot coals for you, you know that. I'm stressed. I wake up with anxiety, it's weird. I would normally message you about something and I'm think what should I do?"
Both girls admitted they didn't want this to be the end of their friendship. They appreciated things may not go back to where they'd been before but this was a good start and they should hug and move on.
TOWIE
airs Wednesday at 10pm on ITVBe.
10 reasons why we want to be in TOWIE: