TOWIE: Kate Wright has said she hopes she and Jon Clark can have "some sort of friendship" following their fallout.
Kate and Jon clashed after she claimed he had tried it on with her, and
Jon accused Kate of sleeping with someone else following her break up with Dan Edgar
. Kate denied this and their explosive rows led to Jon calling Kate a slag.
Meanwhile,
Kate's ex-boyfriend Dan Edgar admitted he was hurt and confused
, and was unsure over who to believe. While he is still yet to clear the air with both Kate and Jon, they have appeared to sort things out between them, and now, Kate is hoping she and Jon can be pals again.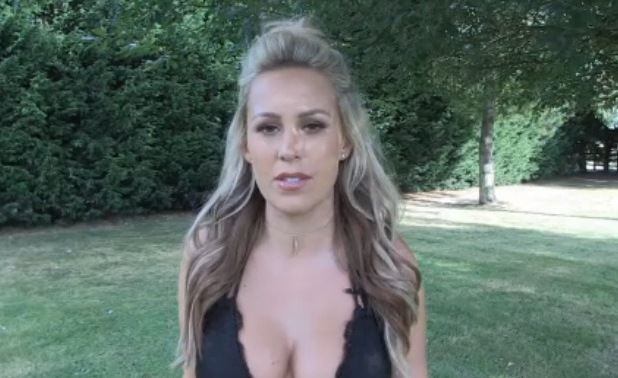 Speaking in a new video shared to the
TOWIE
website, Kate says: "I feel really sad for Jon. It's just not nice seeing someone that upset. He seems really down. It was good to see him, we've cleared everything and I feel like a weight has been lifted off my shoulders.
"He apologised for the way he spoke and he said he didn't get it right about me sleeping with someone, and that's all I wanted to hear. I wasn't expecting anything else."
Explaining why she is feeling for Jon, after he has isolated himself from the group, Kate adds: "I feel like the whole situation has got to him... he's lost a lot of his friends, it's not nice seeing anyone else upset, even if it is because of me and calling me a slag, I don't really care about that. I just hope that he cheers up and sorts everything out with everyone.
"I do feel a lot has happened, but hopefully me and Jon can have some sort of friendship. We may not be as close, but I think we'll be able to get something back."
As for Jon and Dan, Kate can't see the boys repairing their friendship just yet.
"Dan has always been like this, it takes a while for him to let things go. Obviously he's upset at the situation and I feel like they need to have a conversation and just clear the air. I don't think they'll be friends just yet. Give it time..."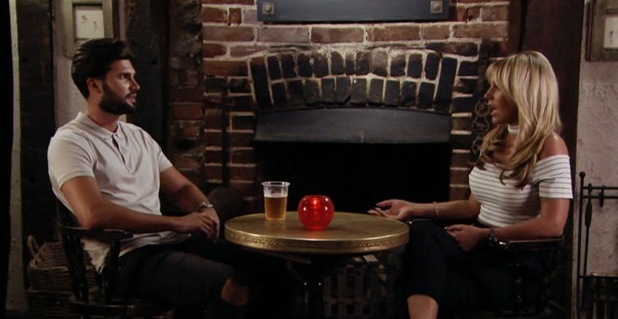 Kate and Dan, meanwhile, have spoken since Jon claimed she had slept with his friend. He told his ex it was a "kick in the stomach" to hear she had moved on so quickly and admitted he was still in love with Kate.
Kate denied sleeping with someone else, but she did admit to speaking to somebody new. Their conversation ended by Dan suggesting he'd hoped they could get back together. He reminded Kate that they had promised not to "f**k each over" when they split.
Unsure of where she now stands with Dan, Kate says: "We haven't spoken... we're just letting each other do their won thing. I don't know what to do with me and Dan. He's upset, I'm upset, maybe we need to have one more chat. I'm just worried because last time, it didn't end so well. I really don't know what to do."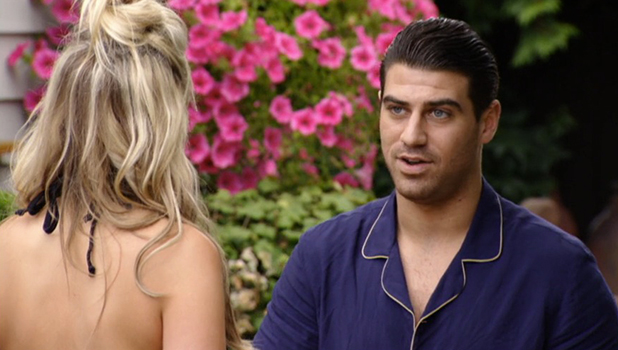 Kate's comments come after viewers watched her clear the air with Jon in last night's episode of the show (14 August).
Jon had apologised to Kate for calling her a slag,
and confessed he didn't handle things in the right way by losing his cool.
He said: "100 per cent I'm sorry for calling you a slag. You're not a slag. I know that. I'm just gutted because in you I thought I had a really good friend. I'm sorry for being a d*ck, being angry, upsetting you and making you feel scared around me. That's not the way to treat a lady or go about things. The whole situation is a big mess and the way I've done things is not the way to do it. I know I'm in the wrong and I hold my hands up."
Kate replied: "I shouldn't have handled it in the way I did. You shouldn't have called me a slag and reacted in the way you did. I feel like we both handled it every wrong."
TOWIE continues Wednesday 17 August at 10pm on ITVBe.
10 reasons why we want to be in TOWIE: