Big Brother has FINALLY given Bear a ticking off on camera after he "antagonized" Renee Graziano during a row she was having with Heavy D.
It all kicked off when Heavy accused Renee of never washing up, which she strongly objected to saying she DID clean up and, even more, she cooked for the whole house every day.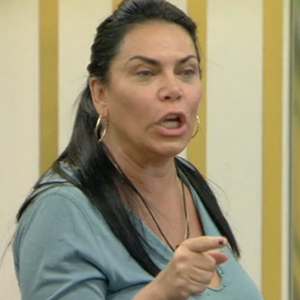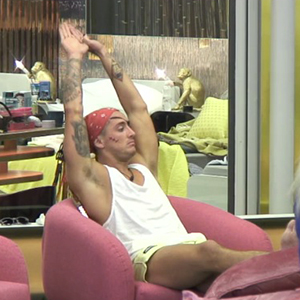 Bear
, who was having a parrot painted on his arm by Lewis Bloor, then chipped in to wind Renee up, saying he agreed with Heavy.
You can imagine how that went down with Renee…
So, Bear was summoned to the Diary Room where he got a telling off from Big Brother and, judging from the language, it wasn't the first time he's been told off for goading his housemates.
"Bear, we have called you to the Diary Room because once again Big Brother has to speak to you about respecting your housemates' boundaries and goading your fellow housemates. Big Brother suggests you leave Renee in peace for a while and once again, there comes a point where you go beyond and it becomes goading."
"Noted," replied Bear. "I promise you I'll ignore her until you say otherwise."
Big Brother responded: "[We] are not telling you to do that. Big Brother is saying at the moment, to diffuse the situation, just remove yourself from that situation."
Bear simply replied: "Okay. Do you like my parrot?"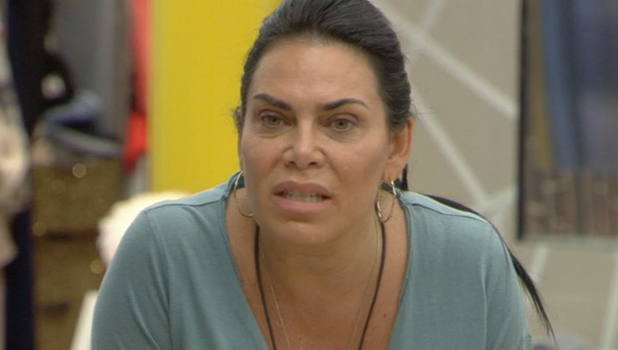 Renee, meanwhile, ended up venting to Aubrey O'Day and getting tearful as she said: "I'm being attacked every day! Whoever raised him didn't raise him properly because my son would never behave like that or disrespect a mother or a woman. If he didn't like somebody in this house he would walk away and quietly say to that person how he felt. He would never f**king assault them with his mouth when they are doing nothing wrong. I'm being picked on my men."
Later on, however, the pair surprised us all by preparing vegetables together for dinner. Renee told Bear she wanted a truce as she didn't like the "mean" side of her coming out.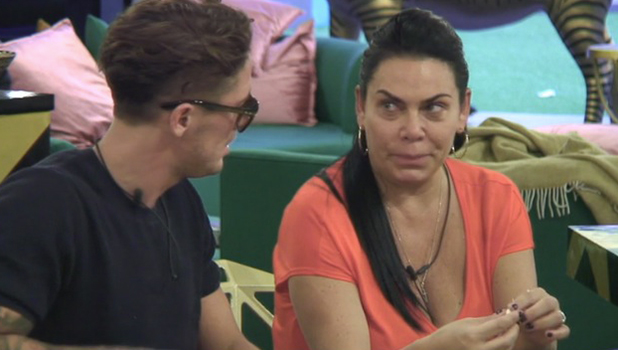 Bear told Renee he felt he hadn't done anything mean or personal to her, prompting Renee to say: "I know you do, that's the problem."
She added: "I'm not going to stoop lower and be mean." When Bear told Renee she wasn't a mean person, she began to cry and said: "I have been mean. I've called you names and that's mean."
Bear told her he didn't mind, but Renee said she did mind which was the point. They ended up shaking hands, with Renee saying: "Let's just play the game and get out."
Will it last?
Well, probably not given Bear got a second ticking off from Big Brother later in the night after he and Heavy D decided to pour food all over the food, winding everyone up and causing a mega mess. They were both called to the Diary Room and told their behaviour was antagonising and a risk to the health and safety of housemates.
CBB
continues 9pm on Channel 5.