Bear, Heavy D, Renee Graziano and Lewis Bloor have been nominated for the next Celebrity Big Brother eviction.
We already know Bear has eternal nomination for as long as he remains in the house, but the other three housemates learned their fate during Sunday night's episode (14 August).
In a twist, the housemates' nominations were played into the house.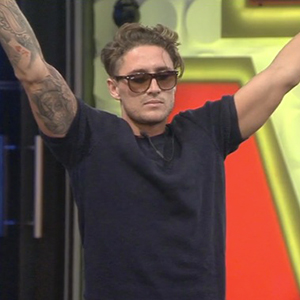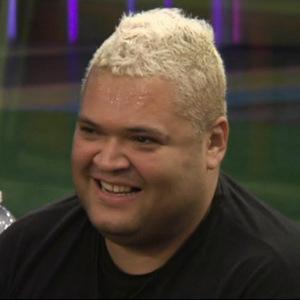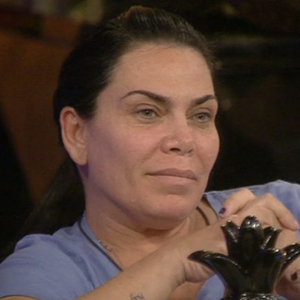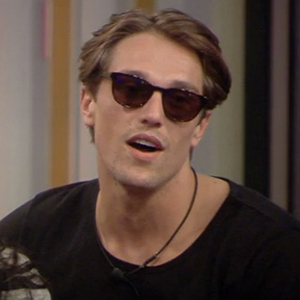 Of course, Bear was at the centre, making comments on the housemates' choices, winding them up and taking swipes. Marnie Simpson was also annoyed that Lewis was nominated primarily because of his friendship with Bear.
Lewis received five nominations from Frankie, Sam, Renee, Ricky and Aubrey, all because of him encouraging Bear's antics and never stepping in.
He seemed particularly annoyed with Ricky Norwood's vote, saying: "I've done nothing but make you laugh in this house." Ricky told him he'd talk to him later. After the nominations were revealed, Lewis told everyone he was peeved that nobody nominated him for personal reasons, it was all because of his friendship with Bear. "Grow some b*llocks," he added, saying they were all "terrified" of him.
Heavy D got seven nods from Sam, Renee, Marnie, James, Aubrey, Ricky and Katie. Their reasons included him eating too much food, making too much noise, fuelling arguments and generally being annoying.
Renee received nominations from Lewis, Heavy D and Bear. Bear's reasons were obvious given his history with Renee, while Lewis said either Bear or Renee needed to go, and obviously Lewis is friends with Bear. Heavy, meanwhile, said: "Renee is very sly, devious, controlling, two faced and thinks she's above everybody else."
Meanwhile, Aubrey was very annoyed about James nominating her. He said when Aubrey gave him advice it felt a bit like a daughter telling her dad what to do. Aubrey branded him "fake" in response, adding: "I take that seriously and you can get someone else to put your f**king foundation on."
CBB
continues 9pm on Channel 5.