Celebrity Big Brother's Marnie Simpson and Lewis Bloor have made up following an explosive row over where his loyalties lie in the house.
In scenes yet to air,
Marnie was furious when Lewis chose to reward the house in the latest task
rather than choose the personal reward option, as she felt the latter may have meant saving her from eviction.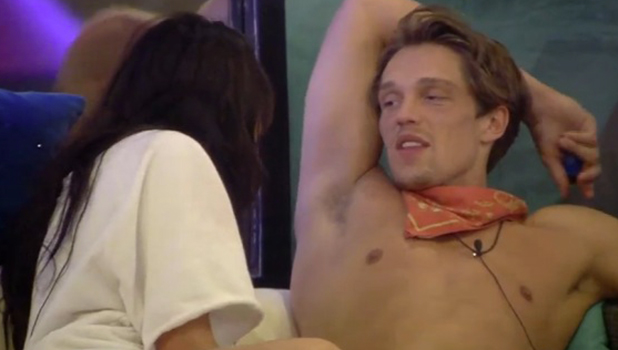 They had a blow out row and
Lewis declared he was "done"
… but that frostiness didn't last long and they're now back to snuggling up in bed.
Lewis admitted: "I promise you it will take more than that to get rid of me every time. I know I made the wrong decision."
"I'm a nightmare," confessed Marnie.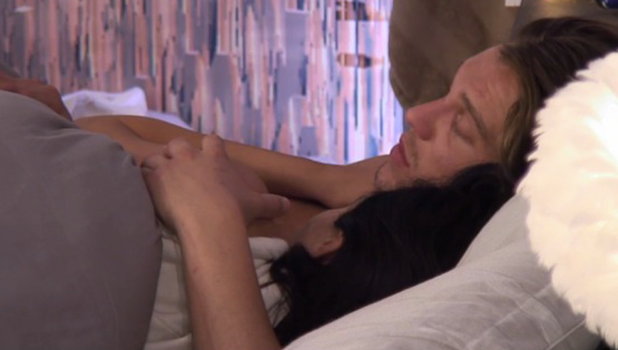 Later on, they cuddled up in bed and Lewis apologised again. "I just made a bad judgement call today. I did the wrong thing for the right reasons otherwise it would have been the right thing for the wrong reasons.
"I don't know what it would be. I'm not as smart as I look obviously. This whole experience is to make us solid."
Lewis felt Marnie's wrath following the latest task where celebrities had to choose whether to spin a probability board giving them a personal prize or one that gave the house a prize.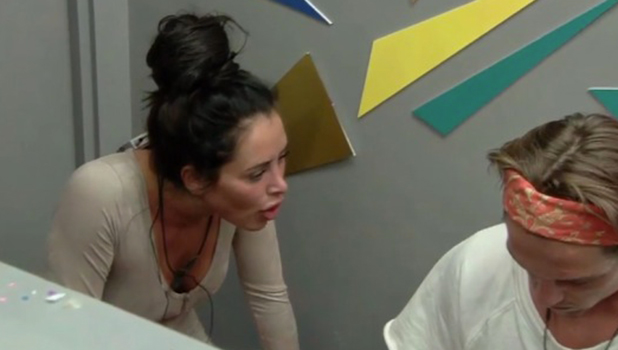 When Marnie did it, her personal prize was the chance to save herself from eviction, but the probability wheel landed on the wrong spot so that didn't happen. So when Lewis did the task later in the week, she presumed his personal reward would also be the chance to save her.
He didn't and instead won shopping money for the house. Marnie was livid, accusing Lewis of choosing the housemates over her, although he vehemently denied that and said there was no way his reward would have been saving Marnie.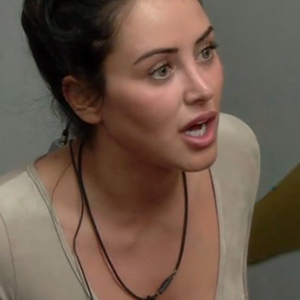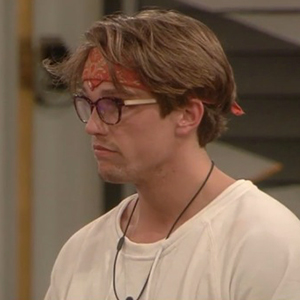 During the mega row, a furious Marnie had told Lewis: "You picked all those people who slagged you off. It makes me feel like you're playing a game. Why would you pick them over a chance to save me? The fact is they don't mean anything to me. They slag me off and say horrible things!"
But ex-
TOWIE
star Lewis insisted there was NO chance of his personal reward being the opportunity to save
Geordie Shore
's Marnie, pointing out: "Me and Bear spoke about it and said there's no chance we would get another chance to save as it's too late. Everything I've added up in my head has led me to believe there's zero chance saving Marnie from the vote. They won't have people voting for one day as this episode won't go out until tomorrow. So how do they do that, babe? Explain that one to me."
CBB
airs tonight at 9pm on Channel 5.