Marnie Simpson's stepdad has been encouraging Celebrity Big Brother fans to keep her in ahead of tonight's eviction.
The
Geordie Shore
star is on the chopping block alongside Stephen Bear, Chloe Khan and James Whale, with one of them heading home during Friday night's live show (12 August).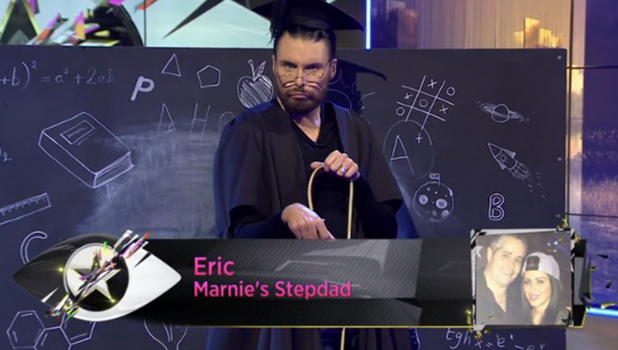 Phoning into
Bit On The Side
for Rylan's classroom segment, her stepdad Eric tried to drum up some last minute support for Marnie in this week's vote-to-save.
"I always found school a bit boring," said Eric. "I wish I had a classmate like Marnie in my class. She's beautiful, fun, has a heart of gold and can be a bit mischievous at times, unlike other boing members of class.
"The house is a better place with Marnie in it."
Marnie was nominated by Heavy D in this week's killer nominations
. Heavy, Lewis Bloor and Bear were each given the chance to nominate one person as a reward for surviving the last eviction.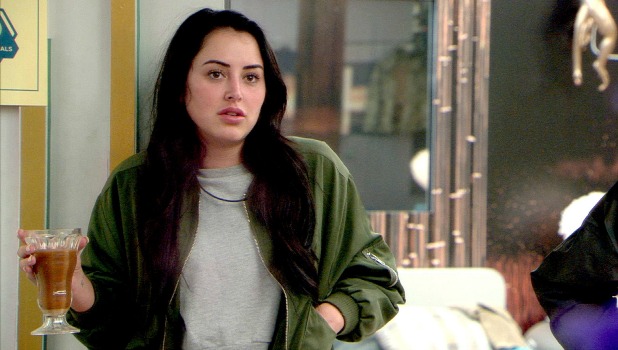 Nominating Marnie, Heavy simply said: "I don't think you're a nice person. I don't like you and that's it, really. I'm not going to mince my words. It is what it is. You know what I mean?"
The
MTV star was given the chance to replace herself in the public vote with someone else in a later task
which involved spinning a probability wheel.
Unfortunately for Marnie, it didn't work out.
She then
fell out with house boyfriend Lewis as she presumed he would have been given the same task reward
as her. Basically, all the housemates had to choose whether to spin a probability wheel giving them an individual reward or one promising a group reward.
Marnie's individual reward had been the chance to save herself from eviction.
Lewis, however, opted to spin the group reward wheel, which infuriated Marnie,
as she felt he'd chosen the house over the chance to save her. Lewis disagreed, saying he wouldn't have got saving Marnie as his reward anyway, as that wouldn't be a personal reward for him.
CBB
airs tonight at 9pm on Channel 5.