Aubrey O'Day broke the rules regarding discussion of nominations on last night's Celebrity Big Brother and has been sent to jail as punishment!
Oh, Aubrey! It's the one rule EVERYONE knows!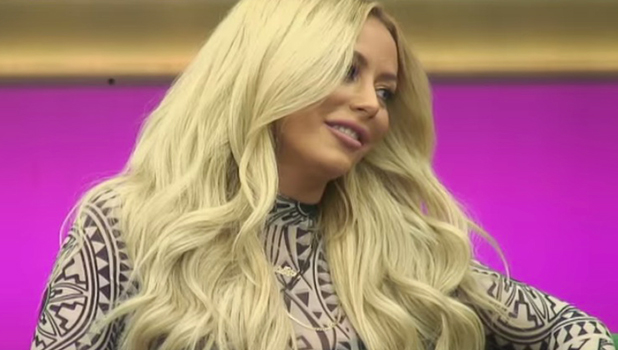 The singer and reality star was punished on Thursday (11 August) after chatting about nominations, meaning she had to sit in the little jail cell in the garden.
HOW MANY TIMES DO THEY HAVE TO BE TOLD!
Aubrey's crime was encouraging the wider group of housemates to keep nominating Marnie Simpson, Lewis Bloor and Chloe Khan because it meant, as Bear is eternally nominated, the public would have to start voting them out one by one.
Big Brother reminded her: "Aubrey, yesterday in a conversation with Frankie, Ricky, Renee, Samantha, Heavy D and Katie you said, 'Every week they need to be on the f**king chopping block and every week the audience will decide. If it's all of them on the chopping block the audience has to keep taking them down. If the audience is younger and keeping them in, we give them no option. We keep having to make them pick."
Of course that was a clear breach of the rules so it was off to jail for Aubrey!
Watch it unfold below:
Big Brother made the announcement in front of the entire house – including Bear, Marnie, Lewis and Chloe – so no doubt there will be further repercussions. We can't imagine the Rat Pack will be too happy…
There are FOUR housemates up for eviction this week: Bear, Marnie, Chloe and James Whale. Bear is eternally nominated, thanks to the other housemates' decision earlier this series, while
Marnie, Chloe and James were named during the killer nominations
on Tuesday.
To reward Lewis Bloor, Bear and Heavy D for avoiding the eviction that saw Saira Khan leave, they were each given a killer nomination. Lewis chose James and Heavy D chose Marnie. Bear chose Renee Graziano, but she won the chance to save herself in a task, choosing Chloe to replace her in the public vote.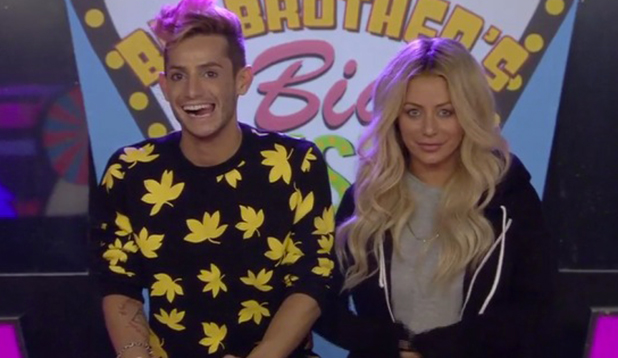 Meanwhile, in other Aubrey news, she and Frankie won a party for the housemates in last night's episode but as this is Big Brother, there was a BIG catch!
They were faced with a spinning wheel featuring the names of an array of foods. They could spin it two times and whatever food it landed on they'd get for their party. They could also choose two drinks and spin a tombola to choose party essentials.
They won fresh fruit and pretzels, gin and tonic, a cocktail barman, a chocolate fountain and popcorn.
Easy? Well, then came the twist: if they wanted to win more party treats they had to withdraw one housemate's invitation for every item they won. But Aubrey and Frankie decided not to… although they were tempted by one name!
CBB
continues 9pm on CBB.