TOWIE: Diags has insisted he "will always have Dan Edgar's back", after clashing with Jon Clark in last night's episode of the show (10 August).
Tension surfaced between the boys, after Jon noticed Diags shaking his head at him. He confronted Diags, who then told him that he didn't agree with the way he had treated Dan and that Jon needs to "take the flack" for his wrong doing.
Jon had admitted to sending Dan's ex-girlfriend Kate Wright suggestive voice notes, but then revealed he had been keeping her secret that she had been 'sleeping with Jon's friend' following her split from Dan. Kate, however, has denied this.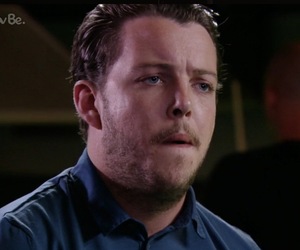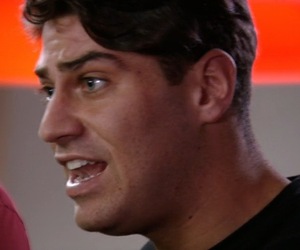 Viewers saw
Jon lose his cool when Kate confronted him over his claims
, and Jon ended up kicking off again when things got heated between himself and Diags.
When Arg encouraged the boys to talk, Diags told Jon he is going to have Dan's back. He said: "You've got to take a bit of slack mate, if you've gone and done a wrong'un on someone or a dog move on someone - I'm Dan's best mate and I will back him down to the ground, always have and always will, he's been my best pal for years."
Jon then accused Diags of purposely winding him up, by continuing to walk past and give him looks. He told him: "I've had sh*t off everyone the last couple of days, everyone every two minutes has been given me sh*t. Kate's giving me sh*t, I had Kate come at me, I'm sitting there Diags and I ain't done the littlest thing. I know you're Dan's best mate and you're going to back him, but I'm sitting there and twice you walked past... third time I thought, 'B******s, if you want to say something, say something.'"
"We are saying something. At the end of the day mate, if you've done a wrong'un you've got to take the flack from it," Diags said. "You lose trust from everyone."
Jon argued that the time to say something shouldn't have been when Diags knows he is already wound up and fire back: "Are you my mate? You're a f**king mug."
As he stormed off, Diags shouted: "I don't give a f**k. F**king pr*ck."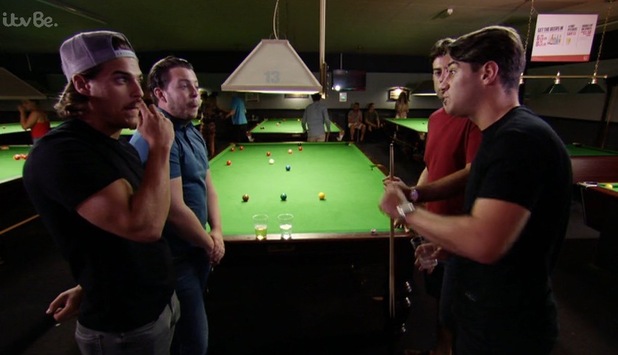 Jon's younger brother Chris Clark then stepped in to defend him. He explained to Diags: "Jon will never admit it, but he is distraught about the way he has made Dan feel, the way he reacts is by attacking. He can't control it. He think's he's a man's man, so he will never show his emotion. You'll never see him crying... instead of letting it out that way, he lashes out and unfortunately, you've wound him up and he's lashed out at you.
"You could have had a clear conversation there and sorted it out. I don't condone what he has done this past week, I'm struggling to stick by him, but I am sticking by him."
Arg added: "Jon knows he's f**ked up. He's finding it hard because he is sorry and he does regret it and he knows people have turned against him. He's isolated."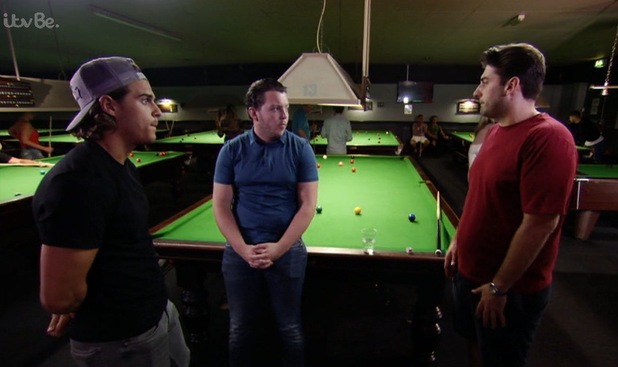 Diags, meanwhile, refused to feel sorry for Jon. He said to Chris: "I'm sorry, I know he's your brother, but I'm not going to feel sorry for the geezer who's messaged someone's bird behind their back and not told them for a few months."
When Chris argued that Kate had chosen not to tell Dan either, Diags replied: "If I was sitting here with Kate, I would be having the same conversation. I'm just backing Dan over Jon."
Following the episode, Diags proved he is Team Dan through and through, tweeting: "Always got your back @dan_edgar1."
Dan then replied by posting a fist emoji and one with a blue heart.
Always got your back @dan_edgar1

— James Diags (@JamesBennewith) August 10, 2016
Fans had seen Dan confront Kate over Jon's claims that she had slept with someone else
. He told her that he could 'stomach' Jon sending her voice notes, but he couldn't deal with her moving on with someone else so quickly.
Kate denied that was the case and told Dan she and another guy had only been 'talking' - she hadn't slept with him like Jon had alleged.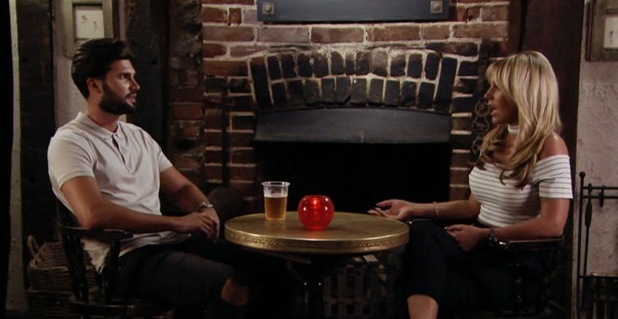 Dan told her: "Out of everything that has happened, that's the thing that kills me the most. Still to this day, I still love you. I love you to bits. When we split up, I said to you we weren't going to f**k each other over, we won't do that. We're like best friends. Best friends don't do that to each other."
Dan has since said he is confused over who to believe.
"If they're both going to stick to what they are saying at the moment, it will come down to who I believe out of the two of them," he said. "One minute I think, '100 percent, Jon is telling the truth,' and then I think about the other side of the story, maybe Kate is telling the truth. It's so confusing. My head is all over the place..."
Follow us on Twitter @RevealMag for all your celeb, fashion and beauty news!
Fancy winning some GREAT prizes? Check out Reveal Competitions here!