Renee Graziano has saved herself from eviction on Celebrity Big Brother and will now put a DIFFERENT housemate to the public vote!
This week's four nominated housemates – except for Bear – had the chance to win the right to save themselves from eviction and replace their name with another housemate's name.
So sneaky, Big Brother!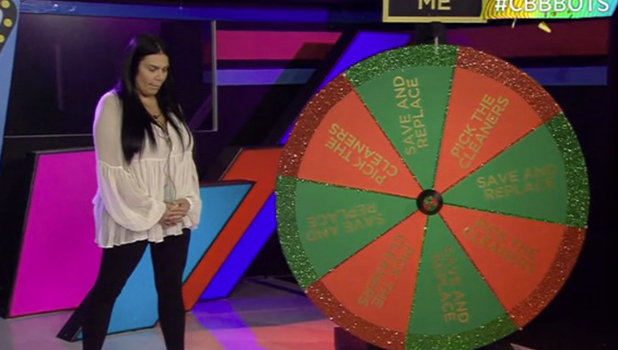 Renee, Marnie Simpson, Bear and James Whale are all nominated
, but Bear was exempt from playing the game as he's already eternally nominated for the rest of the series.
In a preview clip showed on
Big Brother's Bit On The Side
, we found out the other three enter a room and are given the option to do a favour for the house or themselves.
Each wheel had two options. On 'House' they were '£50 shopping' 'become the cleaner' and on 'Me' they were 'save and replace' and 'pick the cleaner.
Renee opted to play for herself and won the right to save herself from eviction and choose someone else. Who? Well, we don't know yet!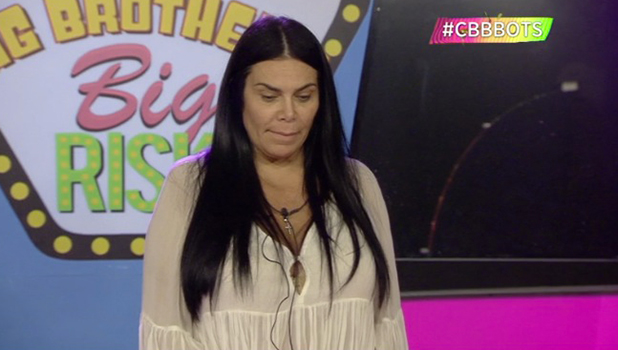 Reacting to the clip, the latest eliminee Saira Khan predicted she'd choose Chloe Khan, saying: "I think she's given Chloe so many chances and tried to talk to her. Chloes goes back to Renee for a bit of rest and then goes back to Bear. I think Renee's had enough now. And I think she knows Bear could calm down if Chloe isn't there."
Bear, Lewis Bloor and Heavy D were all told last night to nominate one housemate as a reward for surviving Tuesday night's eviction, which saw
Loose Women
's Saira go home.
It was
Bear who chose house nemesis Renee
, telling her: "Renee, babe, not being funny but very negative energy. You brought a lot of people down around me. You're a lovely woman but you're better than that, so this week it's you. No drama."
Heavy D opted for Marnie, while Lewis went for James.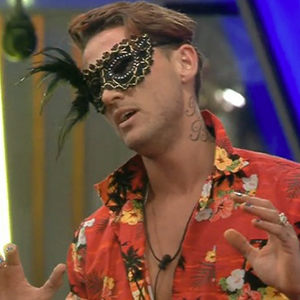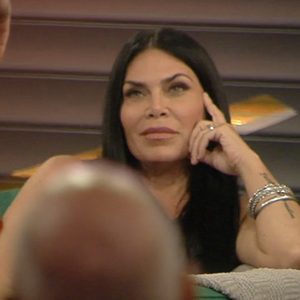 Renee seemed calm when Bear nominated her and told the housemates
: "I get to go home to my kids. Jesus Christ, we're acting like it's the end of the world. It's not! I came, I saw, I conquered, I got beat, I go the f**k home. God, what's wrong with everyone? It's a f**king game."
But she didn't hold back when it came to her thoughts on Bear: "That boy at home would roof my house. I wouldn't even give him any time… You know what, I don't like to be evil and mean but when someone is to me, trust me, I can be evil and mean."
"You're about to see a mob wife all week. I'm one of the meanest ones you've ever seen, let's be clear on that. If I'm going, I'm going out with a big mother**king bang, best believe that."
Renee's a castmember on reality show Mob Wives which explores the lives of New York women whose loved ones are allegedly connected to the mafia.
CBB
continues tonight on Channel 5.