TOWIE: Dan Edgar has admitted he doesn't know whether to believe Jon Clark or ex-girlfriend Kate Wright about the claims she has already moved on and slept with someone else.
Dan admitted it had been a "kick in the teeth" to hear Jon's claims that Kate had been 'sleeping with his friend',
and in last night's episode of the show (10 August), he confronted his ex-girlfriend over the rumours that she has already moved on.
Kate told Dan that she hadn't slept with someone else
, but had been talking to another guy, leaving Dan confused about which side of the story is the truth...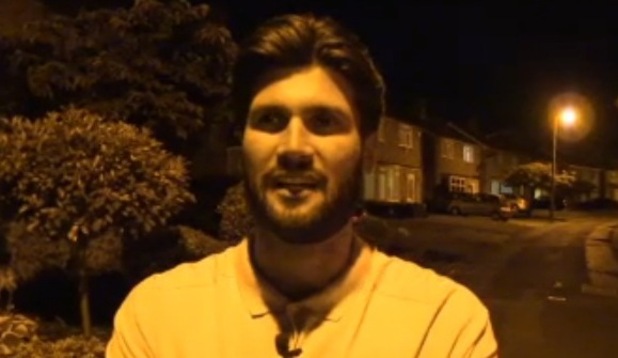 In a new video shared to
TOWIE's official website
, Dan speaks out following his conversation with Kate, and admits he does regret walking out on her before she had been able to say everything she wanted.
He said: "I don't think it really went that well, to be honest with you. Kate's there like, 'I'm single, I can do what I want,' and saying she has been speaking to whoever. She is single, she can do what she wants, she's right, but it did end up winding me up and that's why I walked out. A few things she said got my back up a little bit.
"We need another chat really. I don't think she got out what she wanted to say, I felt like she was getting defensive and getting the 'ump with me. That got my back up more. I probably should have stayed and heard her out."
As for Jon, Dan has said he's 'got nothing to say' to him anymore.
Jon admitted to Dan that he'd sent Kate suggestive voice notes following a night out
, and then revealed that he had kept from him that Kate had been seeing his friend.
Dan added: "I told Jon straight that he has mugged me off. He's been all pally with me and then to find out that, it's a complete mug off. If they're both going to stick to what they are saying at the moment, it will come down to who I believe out of the two of them.
"One minute I think, '100 percent, Jon is telling the truth,' and then I think about the other side of the story, maybe Kate is telling the truth. It's so confusing. My head is all over the place..."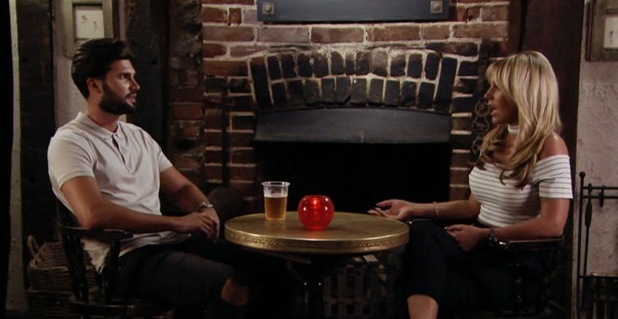 When he met up with Kate, Dan had questioned why she chose to keep Jon's voice notes a secret for him, and confide in him about another guy.
He said: "I can understand if it was someone close to you and close to me and you felt stuck in the middle, but you don't owe anything to Jon, so why didn't you just tell me that? I just thought you out of anyone would have told me that."
Kate replied: "I didn't know what to do, I made the wrong decision and I'm sorry."
Dan then questioned Kate over Jon's claims she had slept with someone else following her break up with Dan and she insisted they were not true.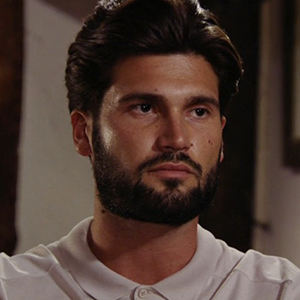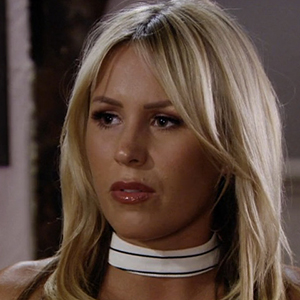 "Yes I've been speaking to him a little bit recently," Kate admitted. "But I haven't been speaking to him all that time at all and no, I did not sleep with him. I shouldn't have lied to you, but I haven't slept with him and that's that... I've got no reason to lie."
Dan told his ex that he wanted to believe her. He said: "Out of everything that has happened, that's the thing that kills me the most. Still to this day, I still love you. I love you to bits. The Jon thing I can stomach, he's lost to me Jon, he wasn't a close pal.
"When we split up, I said to you we weren't going to f**k each other over, we won't do that. We're like best friends. Best friends don't do that to each other. Maybe I did think something might still happen [with us], that's why it was a bit of a kick in the stomach. You're single, you can do what you want and I wish you all the best with it. That's all I've got to say."
Kate, meanwhile, had tried to confront Jon
for telling everyone she had been sleeping with his friend. When she denied telling him that, Jon accused her of being a "liar."
TOWIE continues Sunday 14 August at 10pm on ITVBe.
Follow us on Twitter @RevealMag for all your celeb, fashion and beauty news!
Fancy winning some GREAT prizes? Check out Reveal Competitions here!