Celebrity Big Brother's Stephen Bear reckons he's "being victimized" by the housemates after being given the cold shoulder following a night of drama.
In scenes to air tonight, we'll see a group of
six housemates threatening to QUIT the show
after becoming exasperated with the rowdy late night behaviour of Bear, Lewis Bloor, Marnie Simpson and Chloe Khan.
The housemates are: Sam Fox, Aubrey O'Day, Frankie Grande, Katie Waissel, Ricky Norwood and
James Whale
.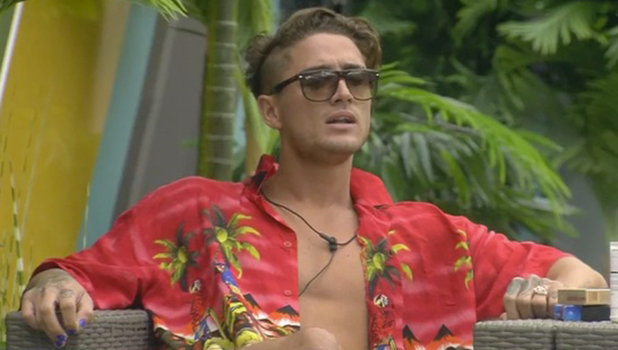 It's not 100 per cent clear yet what happened but we do know those four were out in the garden and living area drinking and, er, smearing cake over the zebra statue while the others tried to sleep. Then, when told to keep it down, they apparently didn't.
"I must be a ghost," muses Bear. "They can't hear me."
Nevertheless, he keeps talking: "Why has it upset you so much? I don't want to change my ways. I like the power of conversation, the talking, then smoothing it over and carrying on. There is a weird atmosphere. Very strange. A lot of upset people here. Sweep it under the carpet. I feel like I'm being victimized. It's not a nice feeling."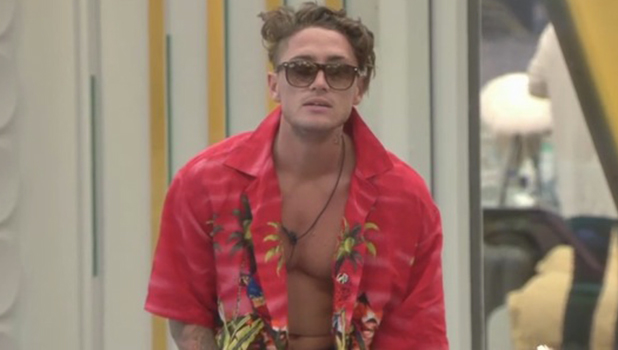 Not getting any reaction, Bear heads into the living area where James and Heavy D are talking. James refuses to get drawn into conversation, saying he doesn't want to be involved.
"I'm not being funny you guys," says Bear. "You need to grow up. We didn't do anything wrong. Then I come in and you're slagging us off. It's not on, mate, let's have it fair. We were having a good time. It's embarrassing, it really is. A bit of cake on a zebra. How is that bad?"
James still refuses to be drawn into the chat, simply saying: "Bear, there comes a time in everybody's life when they don't want to be involved. I should have done this a long time ago. I don't care what you guys do, you can do whatever you like, I don't have to put up with it. That's it."
CBB
continues tonight on Channel 5.