Jess Impiazzi has opened up about her decision to leave Ex On The Beach early because of her anxiety, exclusively telling Reveal: "Everything happens for a reason."
Jess, who originally starred on the second series of the MTV dating show,
will return to our screens with Ex On The Beach next week (16 August)
, but she has revealed viewers will see her bow out early.
The reality star admitted her anxiety got the better of her while filming in Thailand
, and she decided to call it quits and head back home again. We caught up with Jess recently and she explained her decision to leave was the "right one" for her at the time and why she's "glad" she made that call.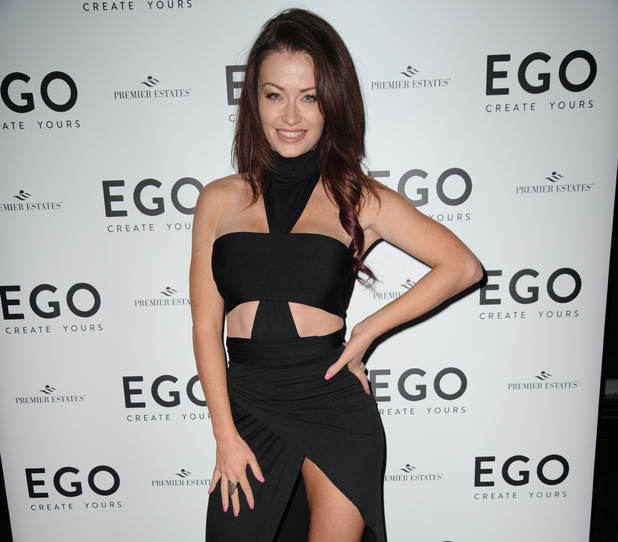 Jess said: "I had quite a nasty upbringing which is a long, long story and sometimes I get bouts of anxiety coming back. I do take medication every now and then, but it hasn't happened for a while. In there, mixed with the heat, it was quite aggy in [the villa] this time and I wasn't feeling myself from the day I walked in.
"If I had left myself to sort myself out for another week and then gone in, it might have been a different story. But I went in with that bit of worry on me, and I couldn't snap myself out of it, so I think that was why [I had to go] I'm feeling a lot better now."
Jess told us that once her anxiety settles in, she finds it hard to shake it and couldn't pull herself out of it while in the villa.
"I think it's just me," she said. "The production are lovely and MTV looked after us all so well, on their part, they couldn't have been more helpful with me, but when I get myself into that zone... it's so rare that it happens now.
"Unfortunately it did when I had gone out [to Thailand]. Sometimes it can be a mixture of little things, the jet lag, people arguing, me feeling uncomfortable and then I'll suddenly go into my shell... and that happened. If I'd had got there and people had chilled for a few days, I probably would have been able to pull myself out of it, but you can't you're on Ex On The Beach."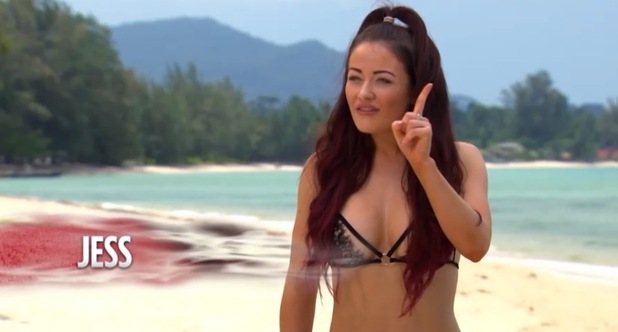 In the end, Jess made the call to stop filming and head home and looking back, she tells us she doesn't regret her decision to do - even if she was "gutted" to leave.
She said: "I really am gutted I missed the whole experience, but at the same time everything happens for a reason, and at that point, that was the right decision for me. If I'd had stayed there, I don't think I would have been happy about how I would have come across."
"I would have been a little hermit crab," Jess joked. "And no one knows me for that. I like being silly and having a laugh, but I couldn't do that. I'm glad I left when I did. It was right for me at the time."
Having dealt with anxiety for a while now, Jess has learnt how to get it under control and she relies on the gym and not indulging in alcohol.
Revealing the changes she has made to her lifestyle to keep her anxiety at bay, Jess added: "I don't really drink heavily at all anymore. I hardly ever drink now and I try to work out as much as I can. I eat better - I do have my binges, I love a food binge – but I do try to have a balanced lifestyle when it comes to healthy eating and going to the gym really, really does help me.
"If I feel a bit anxious one day, I'll go to the gym and by the time I come out, I'll be feeling ten times better. It clears your mind – even meditation… there's so many tricks to make you feel better."
Jess' love for the gym is clearly visible and you only have to look at her impressive abs to know she is really into her fitness.
She even has her very own gym range
and Jess admits her love for working out has stemmed from combating her anxiety.
She told us: "I went to Italia Conte, I was a dancer. When I left we had some bad things happen in our family, so I put on a bit of weight. I was never overly big, but I wasn't comfortable in myself and I had a few problems. I also had a nasty break up about three/four years ago and just started exercising.
"But, after Ex On The Beach came out [the first time], I was drinking a hell of a lot and I realised that contributes to my anxiety, so the exercise started taking over. It's just changed my life, really."
While she may be something of a gym fanatic, Jess insists she doesn't go overboard. She said: "I'm not crazy, don't get me wrong. Some people go really extreme, but if I miss a week, I miss a week. It's almost a tool for any anxieties I have, normally I just go to the gym and I'm fine
"I enjoy going to the gym now. Once you go past the point of the slog of it, you actually miss not being at the gym."
Jess is an ambassador for the charity Guide Dogs which provides individual support that overcomes the emotional and physical challenges faced by people living with sight loss. You can find out more at www.guidedogs.org.uk.
Follow us on Twitter @RevealMag for all your celeb, fashion and beauty news!
Fancy winning some GREAT prizes? Check out Reveal Competitions here!