Celebrity Big Brother's Marnie Simpson and Lewis Bloor have made up after their lovers' tiff, with Lewis telling Marnie: "You're worth more to me than an argument in here."
Viewers saw the smitten couple hit a rocky patch on Tuesday night (9 August) after Lewis revealed to Marnie his ex-girlfriend is the model on her fake eyelashes box.
But that's all in the past tonight and Lewnie are back to gushing sweet nothings in each other's ears and talking about how "perfect" they think each other are.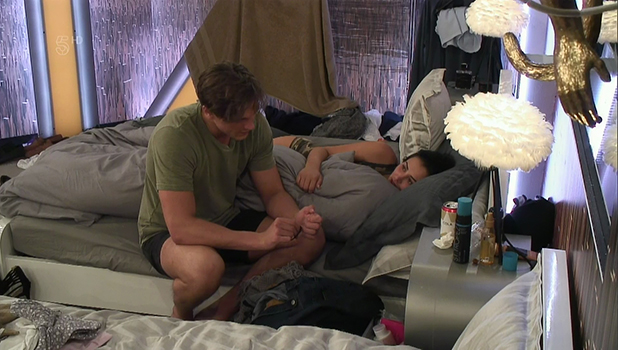 Lewis tells Marnie: "We have rushed into things…for me this is perfect, you make me feel like a good man. Just your energy! This is something worth holding onto."
Ah, back on track!
It was a different story last night when
Lewis took offence to Marnie's suggestion their romance was an act
and even moved beds so he didn't have to sleep next to her.
An upset Marnie said: "[When he showed me the picture of the girl on the eyelashes box] for a second it burst the bubble for I thought, 'Maybe he has loads of girls on the other side. I just thought it was a weird thing to say.'"
She then told the Diary Room: "Lewis is so perfect, everything he says and does is right. It's almost too good to be true. Sometimes, I'm so paranoid in this house, I'm thinking if it's too good to be true, is it? He showed us a picture of an ex-girlfriend on the back of one of the eyelash boxes and it made me realise there is an outside. He has an outside and there's a model there so what are you doing with me? Is it just an act?"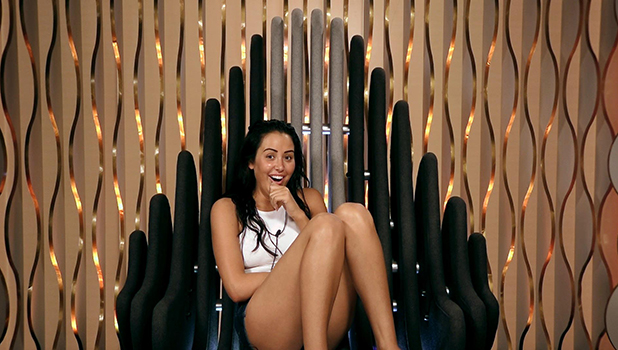 Marnie and Lewis share an agent in the outside world which has led to speculation they planned a show romance, although their rep has vehemently denied this, saying they'd only met once before the house.
Their romance has moved at lightning speed as
Lewis dropped the L-Word into conversation the other day
, telling Marnie he'd told Big Brother the experience taught him he could FALL IN LOVE with someone in ten days!
Marnie replied: "Oh my God, you know I feel exactly the same way, don't you? You make me so happy, you really do."
CBB
continues 9pm on Channel 5.