Saira Khan shocked the Loose Women panel when she revealed Marnie Simpson's very first question to her in the Celebrity Big Brother house.
Happily married mother-of-two Saira declared on Wednesday's show that Marnie's first question was: "Who are you going to sleep with in the house?"
Wow.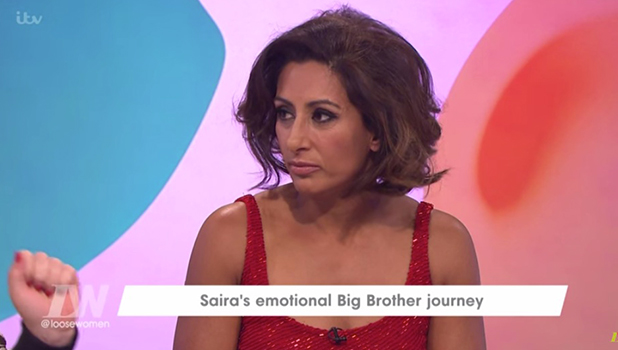 Saira explained: "When I walked into the house, the very first question she asked me was, 'Who are you going to sleep with in the house?' That was her first question."
That information came up when Saira was asked about the infamous moment in the house when
Marnie went over to Saira as part of a dare and jiggled her breasts in Saira's face
while saying: "You're just jealous because I have better boobs than you."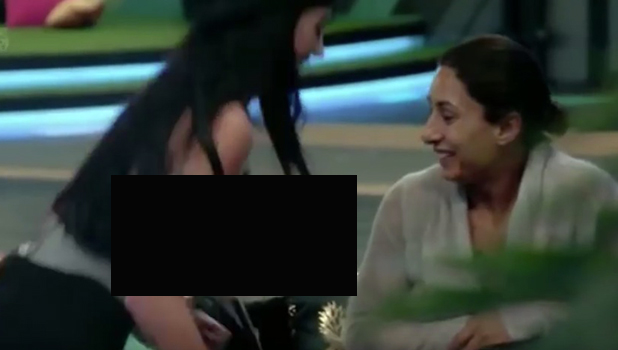 Saira said: "At that point I just looked at her and thought, 'I feel really sorry for you that you feel you have to do that. That you use your body as a weapon. That you have such low esteem of yourself that you would even take that as a dare.'"
"Oh yes," agreed Saira. "In her world that's acceptable behaviour and that's what shocked me. I've seen a pair of boobs, I'm not shocked by t hem. It was the whole intention and package that came with it and on a day when I was missing my kids and husband. You could see, I was visibly upset."
Marnie later apologised, saying she'd intended it as a joke.
Before her
Loose Women
interview, Saira - who was evicted on Tuesday night - had told
The Sun
: "I just thought that was quite degrading of her. I felt really sad and like I'd been insulted. And I felt disappointed that she thought she could do that to another woman as a prank and think it was funny."
Watch Saira discuss Marnie and her thoughts on Bear below: