Celebrity Big Brother's Chloe Khan is FURIOUS after claiming housemate Renee Graziano called her a "prostitute" over her behaviour with Bear.
Housemates and viewers watched last night as a lingerie-clad
Chloe gyrated and bounced on top of Bear
while giving him a steamy massage in the bathroom, apparently unaware the glass walls meant everyone could see everything!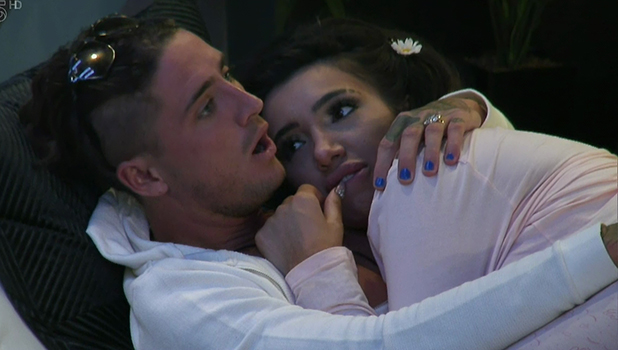 Of course, the whole house is talking about the next day and it's NOT pleasant listening for Chloe, who overhears some of what's being said.
She hears Saira – who has branded Chloe and Bear's relationship a "showmance" - declare to some housmates: "Chloe's way is a new way of massaging! It's nice to see Chloe and Bear getting really close."
Chloe tells Big Brother in the Diary Room: "I laid there listening. What's everyone's problem? It's nothing to do with them!"
And she's later riled up when she hears something Renee has allegedly said, which she recounts to Bear. "I just got called a prostitute by Renee," claims Chloe. "They were talking about us, 'there are two showmances in here and that's a weird way to give a massage.'"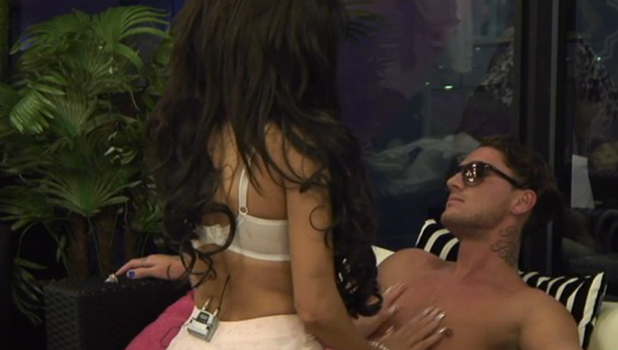 Renee, meanwhile, is still unhappy with Bear, especially after he chose her as his killer nomination. "I tell Bear what I think of him. I don't think highly of him, I think he's a user."
In tonight's show we'll see that Bear, Lewis Bloor and Heavy D are each given a killer nomination as a reward for surviving the last eviction (which saw Saira evicted). We already know Bear chose Renee, but we'll find out tonight who else joins her in being nominated. Obviously Bear is automatically up thanks to his housemates previously giving him eternal nominations.
CBB
continues tonight on Channel 5.