Celebrity Big Brother's Saira Khan has said she felt degraded and disappointed when Marnie Simpson thrust her boobs into her face.
Viewers watched earlier this series as
Geordie Shore
star
Marnie pulled her top down and flashed an unimpressed Saira for a dare
. Many viewers were outraged, wth 79 complaints registered to Ofcom.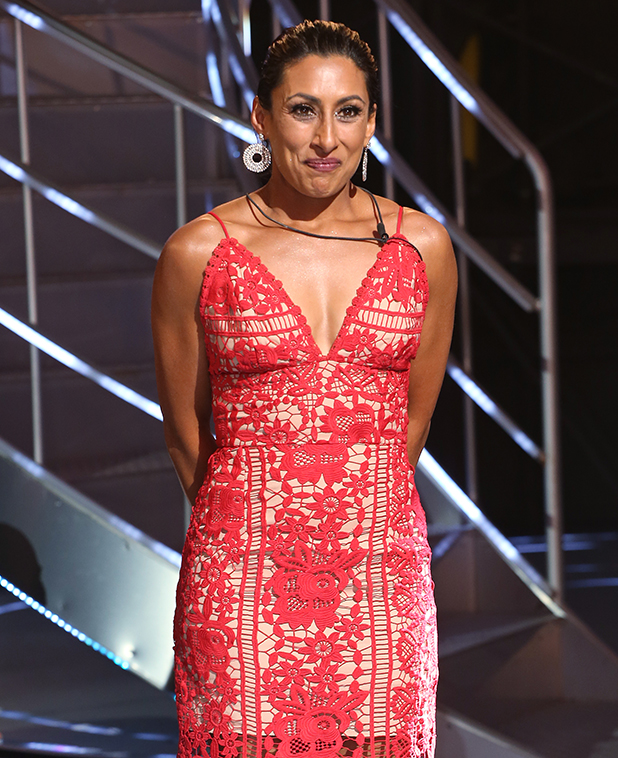 Saira's body language at the time suggested she wasn't too happy about Marnie's actions, although she didn't say anything to Marnie, instead simply turning her head the other way.
Now out of the house, Saira has been chatting to
The Sun
about the incident and how it made her feel.
"I just thought that was quite degrading of her. I felt really sad and like I'd been insulted. And I felt disappointed that she thought she could do that to another woman as a prank and think it was funny," said Saira.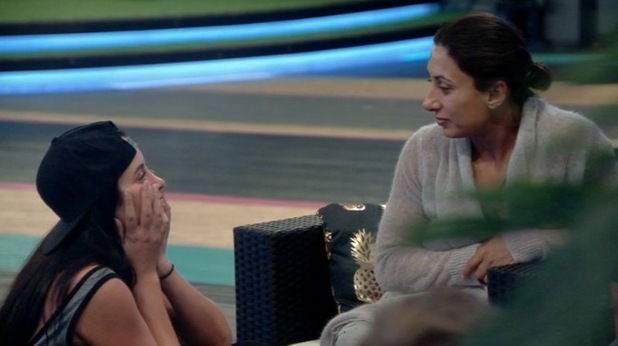 Saira also pointed out the flashing happened right after she'd been crying in the Diary Room, so she was feeling "vulnerable" at the time and just needing comfort from her friends.
Marnie later offered an apology to Saira, saying: "It wasn't supposed to offend you, it was just a joke, it was just a dare."
Not everyone felt that way, however, and on
This Morning
, former housemate Chloe Goodman said she found it very uncomfortable to watch. "I found this really difficult to watch because me and Marnie were really close at one point. We aren't as close anymore but I know Marnie really well," she said.
"100 per cent she was kind of goaded to do that. I don't know how long they were playing truth or dare for, we only see a snippet of a 24-hour show. What she did was wrong. I think she immediately knew that. I think as soon as James [Whale] said something, she maybe regretted it anyway."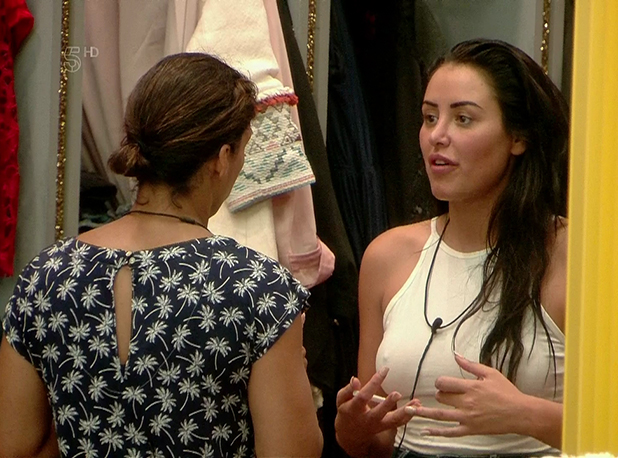 Ruth Langsford, meanwhile, said: "I can understand why [Saira] could be irritating to some people but actually, [what happened with Marnie] helped her because I think up until that point some people may have gone, 'Urgh, Saira is a bit annoying' but the minute Marnie did that, immediately the sympathy.
"Saira was very dignified and just looked away. I really respect James [Whale] for standing up and saying it's out of order."
Viewers voted
Saira out of the CBB house on Tuesday night,
making her this summer's second evictee, following Grant Bovey. Christopher Biggins, meanwhile, was removed for using offensive behaviour.
CBB
continues tonight on Channel 5.