Geordie Shore star Chloe Ferry has admitted she 'wasn't happy' before losing two stone in weight.
In recent weeks,
Chloe has been flaunting a brand new look
. She's whipped herself into shape and
undergone surgery on her nose to smooth a bump that had left her lacking in confidence.
We caught up with the reality star recently and Chloe exclusively
Reveal
why she wanted to overhaul her image, how she feels now and what she makes of her critics...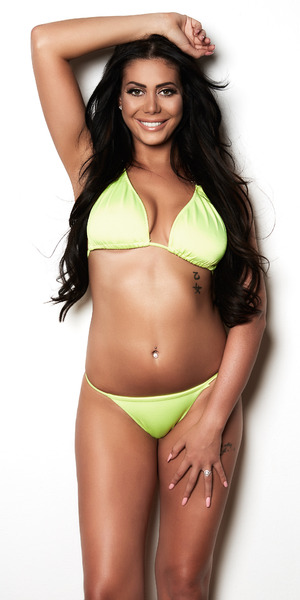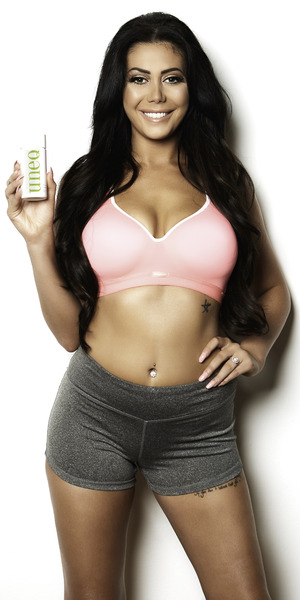 Explaining her decision to embark on a get fit mission, Chloe told us that she had seen unflattering pictures of herself on a beach in Australia and they made her realise she wanted to change. To do so, Chloe switched her diet to include much healthier foods, made sure to include daily exercise into her routine and enlisted the help of supplement brand Uneq.
She said: "I saw a picture of myself in Australia on the beach and I thought, 'Sh*t. I need to change my ways. I just felt really ugly and that's the biggest I've been. Uneq helps so much and I do the protein shakes. I turned things round in eight weeks and I lost two stone in that time."
"At my heaviest I was 11.5lbs, and I'm the smallest I've been in 9 and a half stone. I still want to get down to 9 stone, though."
When asked what the tipping point was for her, Chloe told us: "I just realised that I wasn't happy. I didn't feel sexy an in the house, all the girls are so skinny and they have amazing bodies. I wanted to feel that good and look that good because the pressure was on a bit."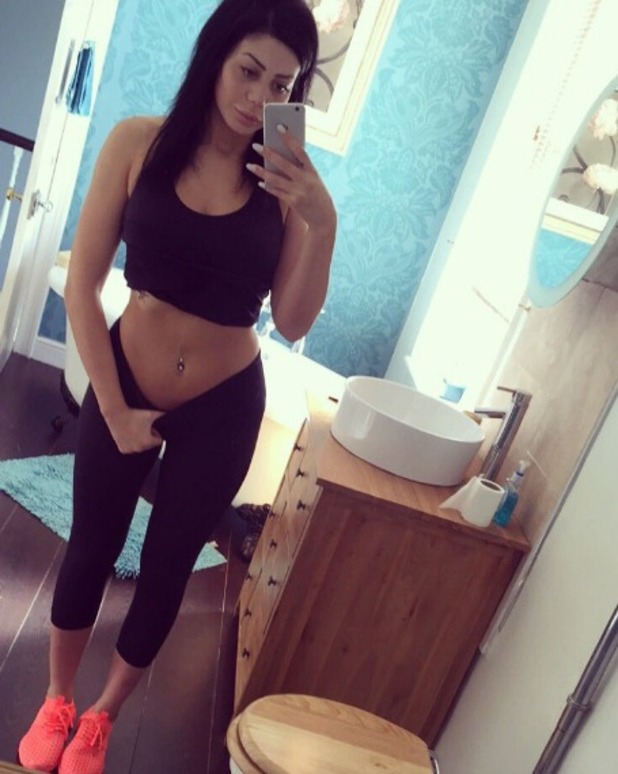 Chloe's co-stars Holly Hagan, Charlotte Crosby and Marnie Simpson have all transformed their image since joining
Geordie Shore
and Holly and Charlotte have actively pursued their interest in fitness since.
Holly has her own fitness and diet guide Holly Hagan's Body Bible
, while Charlotte has released two fitness DVDS,
3 Minute Belly Blitz
and
3 Minute Bum Blitz.
With the others so into their fitness, Chloe admitted it was a 'kick up the bum' for her. She said: "It definitely was. They've been as supportive as they can be, but we don't always see each other all the time because we're so busy.
"When they saw us, they said, 'Bloody hell, you look so different and so skinny!' They didn't recognise me, but it was so good to hear because I wasn't happy before."
So how did Chloe do it? "I try and train every single day," she said. "During that eight weeks, I was training every single day. I love to do a lot of cardio, and my diet changed completely. It was mostly chicken, salmon, eggs and vegetables alongside a protein shake. Really healthy stuff."
We asked Chloe if there was added pressure when it came to her getting in shape because of being in the public eye and she replied: "I'm honestly really not bothered about that. I always seem to get really bad comments on social media about my weight, but I've realised how much I have changed since watching Geordie Shore's Birthday Battle."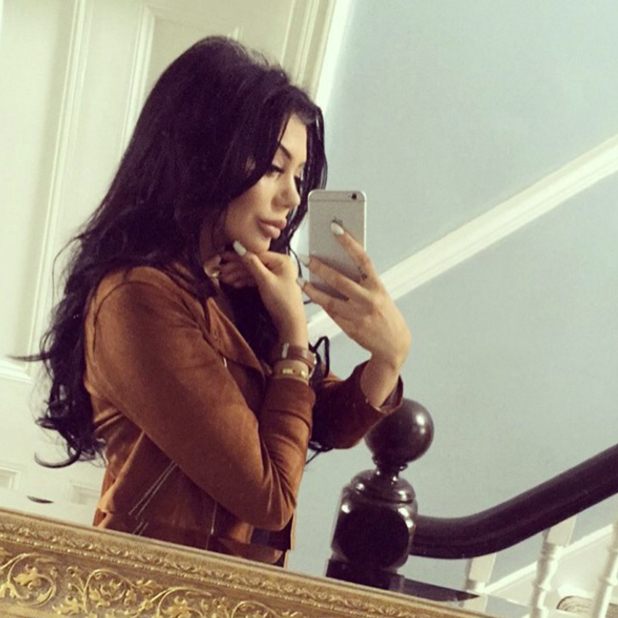 As well as comments about her weight,
Chloe has also had to put up with negative comments targeting her nose
, after she chose to undergo a nose job earlier this year.
Chloe has openly spoken about her decision to have a number of cosmetic procedures, including lip fillers, botox and cheek fillers, but her online critics don't phase her.
She was seen hitting back when people criticised her for going under the knife and talking to us about her decision to change her nose, Chloe said: "I'm so pleased with it."
"It keeps changing, it'll change every day because the swelling is going down," she explained. "It's still a bit tender and I can still feel it now. My mum didn't want us to get it done, but I told them it was my decision.
"She likes it now. There's a lot of bad pictures of my nose where it looks awful, but it looks so much better in real life. I don't care about those pictures. I'm happy with it."
Chloe lost 2 stone over 8 weeks using Uneq. For more information on how Uneq visit: www.uneq.co.uk.
Follow us on Twitter @RevealMag for all your celeb, fashion and beauty news!
Fancy winning some GREAT prizes? Check out Reveal Competitions here!