Saira Khan has explained why she had a change of heart about Celebrity Big Brother housemate Stephen Bear, whom she initially branded a "d*ckhead."
The
Loose Women star clashed with Bear
from the very start of the show thanks to his ability to wind everyone up the wrong way, then surprised us all by calling him a "good and kind man" after her eviction on Tuesday.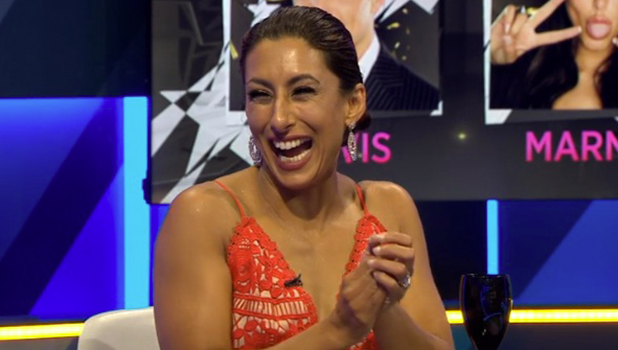 Such a U-Turn!
But chatting on
Big Brother's Bit On The Side
, former
The Apprentice
candidate Saira, 46, said she understood more about Bear after chatting to him about his life and background: "I got to know him and talk about his family and where he comes from and understand his background and all those things.
"To me, he's a genuine person. Yes, he knows he's a prankster and he's taking it too far but he's in control."
Saira added: "He's a lad and you have to understand his sense of humour. It took me a while then I got it and I have to honestly tell you while he's a prankster, annoying and takes things too far and doesn't listen, but he has a good heart."
"Although I'm opinionated, I'm open-minded and you have to give people a second chance and get to know them. How can you say something about somebody when you haven't even tried?"
CBB
continues tonight on Channel 5.