Love Island's Emma-Jane Woodhams has joked she's almost "stabbing herself in the back" by using Charlotte Crosby's fitness DVD, considering Char's past comments about her.
The 19-year-old has been using one of Char's best-selling DVDs at home, but couldn't resist poking fun at the fact
Love Island
fan Charlotte once called her "vile".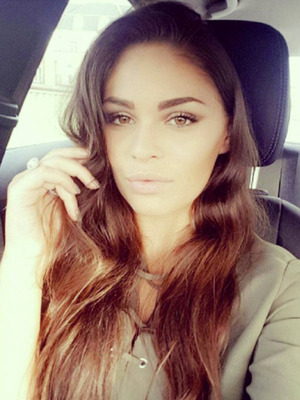 Emma tweeted: "Always feel like im stabbing myself in the back when i do my @Charlottegshore workout DVD now, because she hates me and has slated me."
(If you remember,
Char called Emma "vile" and "self obsessed" at one stage
.)

Not everyone realised Emma was joking however, prompting her to tweet at one user: "It was a joke hun, me and her are fine. Dont assume im digging im 9 times out of 10 messing seriously ! #goodvibe."
"Dear god people jump on things quick. I thought nothing of that... Jheez!"
Emma then pointed out: "I'm still doing the DVD so I clearly don't dislike her that much."
Emma and now-boyfriend Terry Walsh finished fifth on this series of
Love Island
after a controversial show for both of them, which is what led to Char's comments.
Tel had been dating Malin Andersson
but once she was eliminated he hooked up with Emma. The problem was
Malin felt Terry had cheated on her as they'd still been official
when she left the villa, so she returned to the show to confront him.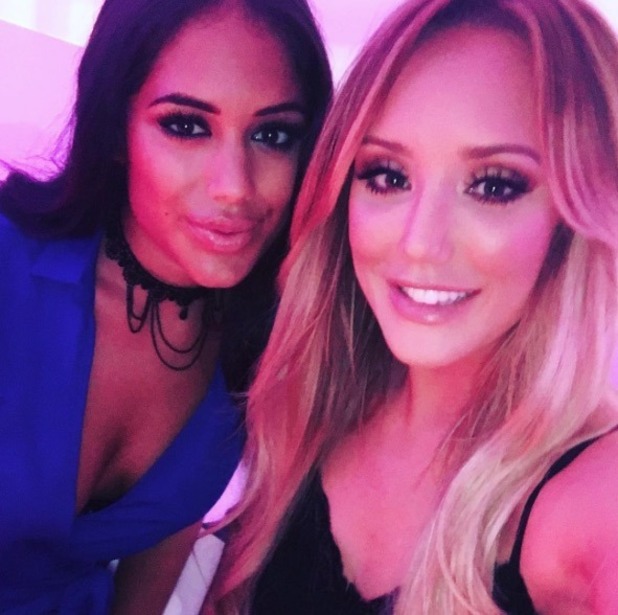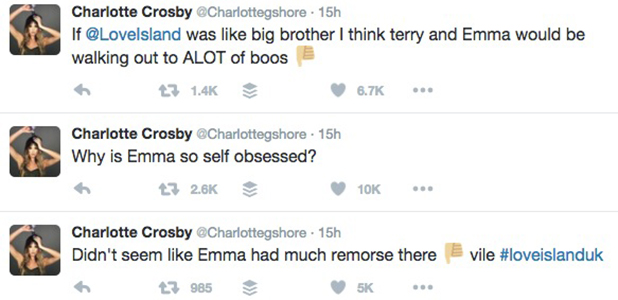 When Emma found out what had happened, Charlotte tweeted: "Didn't seem like Emma had much remorse there. Vile. Why is Emma so self obsessed?"
She then added: "If Love Island was like Big Brother, I think Terry and Emma would be walking out to A LOT of boos."
Since then,
Emma and Terry have made it official and are stronger than ever
, while
Terry and Malin cleared the air at the Heading Home special,
meaning everyone has now moved on from the drama of the villa.