Kieran Hayler rated Katie Price's wife skills on today's episode of Loose Women and the brave man voted her POOR in two categories!
The
Loose Women
ladies were all rated by their other halves in a series of categories which were then revealed live on air.
Ooh, risky!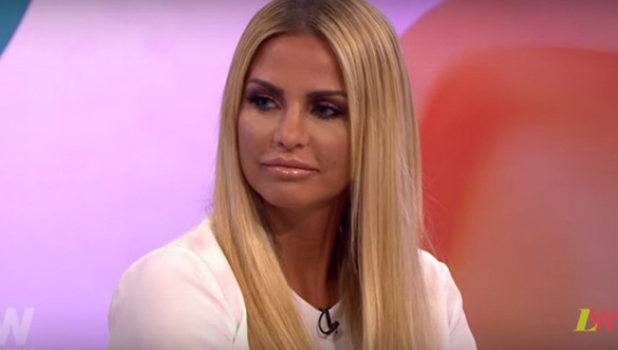 So, how did Katie do?
Well, Kieran rated her excellent in honesty, enthusiasm, cooperation and initiative and gave her good marks in four categories including "nocturnal" duties and independibility. (Is that a word?!)
He pointed out: "Katie only scored a good in nocturnal wife duties because [we] have children now and [we're] not at it all the time."
Katie and Kieran, who married in January 2013, have two young children, Jett and Bunny, while Katie is also mum to sons Harvey and Junior and daughter Princess.
Meanwhile, Katie was voted POOR in punctuality and communication skills, which was the most number of poor results any of the
Loose Women
received from their partners.
Watch how Katie reacted and how the other
Loose Women
got on!